Enjoy these free printables to make your own holiday invitations with templates that you can save and customize with your own message.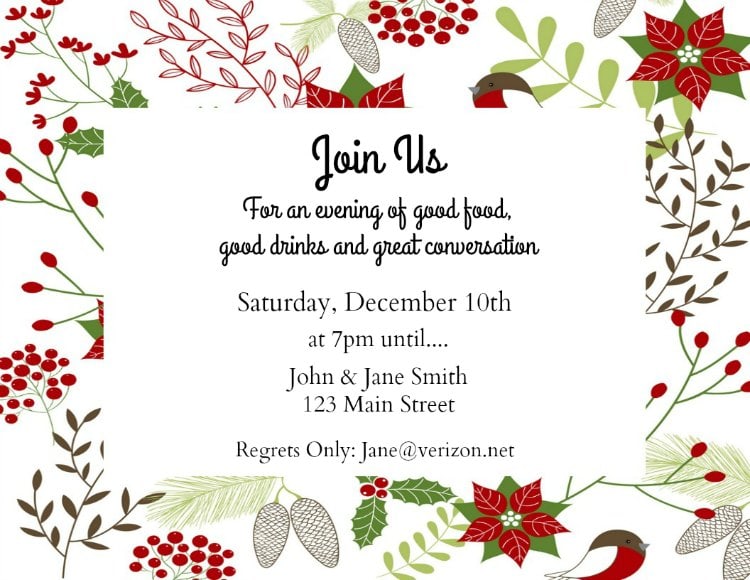 I like to make my own invitations by creating a graphic that fits 4 to a page, and printing them on an inkjet printer. They allow me to be creative, and they're inexpensive to make. In light of today's Thanksgiving holiday in the US, I have created a couple of fun prints for you to use for your holiday invitations, and hope that they help you lighten the load this holiday season.
Make Your Own Holiday Invitations
I created four different templates. Two with a more traditional Christmas look. One with a white background and one in black. The other two are more of a winter scheme in blue. Again, one in white, and the second with a dark blue background.
Get Your Free Templates Here:
Simply click on the image you want and save the file.
This file is a Word document where you can add your own custom text.
Other uses for these templates are Christmas cards, gift tags and place card settings.
Enjoy!