Learn how to make a front door swag with evergreens and pine cones for an easy alternative to a wreath this holiday season.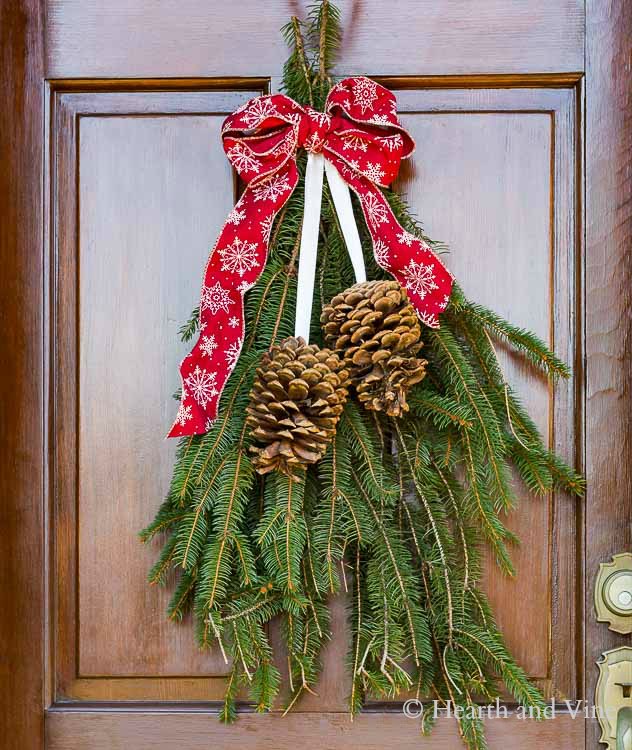 We all love wreaths, but sometimes it's nice to change it up, and use something new for our front door decor. This year, instead of making wreaths, I'm making a front door swag for each of our double doors.
We just had a fir tree cut down in the backyard. I was so sad to lose the tree, but it was very close to the house. Any day now a perfect storm could cause some major damage to our house, so it had to go.
The great thing about this kind of evergreen is that it will stay looking fresh for quite a long time after being cut. I plan on using parts of this tree for several different decorative touches in our home.
If you have access to greens, you may be interested in the post 18 ways to decorate with fresh evergreens, for other ideas and inspiration.
How to Make a Front Door Swag
First, cut a few branches around the same length, and enough when gathered, to make the swag as wide as you like.
This post contains some affiliate links (that means if you make a purchase after clicking a link, there's no additional cost to you, but I will earn a very small commission. ) i.e. as an Amazon Associate, I earn from qualifying purchases. Click here to read my full disclosure policy.
Use some floral wire
to tie them up at the top. Leave a few extra inches to twist together, making a loop for hanging.
This front door swag is decorated with two large cones
and some pretty ribbons. A small screw eye
at the top of the cone is the perfect solution to thread ribbon
, and allow it to hand on the swag.
You could also try just hot gluing the ribbon to the pinecone. However, it may not last as long especially if area is not protected by the weather.
Tie the ribbons to the back of the branches, at the same spot as the floral wire. I tied them loosely at first, so I could easily adjust the length.
A decorative bow is added to cover the floral wire and ribbons.
The red ribbon was new, but I already had the others on hand, making it easy and inexpensive. Just the way I like it.
Similar pinecones can be found at a craft store and the eye screws at any hardware store. Other options would be pretty ornaments or even several smaller pinecones.
Make it your own. Because that's half the fun.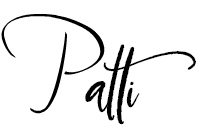 ---
P.S. You may also like these Scented Pine Cones for fall or this Mini Pine Cone Christmas Tree for the holidays. Find them and much more on my DIY Projects Page.
Click Here to Save to Pinterest!
Print
Easy Front Door Swag for the Holidays
Gather some pine from your yard to make a pretty DIY door swag perfect for the holidays. It is a great way to greet friends and family, hanging on your front door.
Materials
Pine Stems

Pine Cones

Ribbon

Floral Wire

Eye Hook
Instructions
Cut a few branches around the same length to make the swag as wide as you like.

Leave a few extra inches to make a loop for hanging.

Decorate it with 

pine cones

 and some pretty ribbons.

Hang the swag.