This recipe herbal bath salts is easy to create. Layers of herbs and fragrant bath salts in a glass jar for a beautiful gift presentation.
Making bath salts is a fun and easy craft, and makes a great gift for any time of year. This project starts with Epsom salts and essential oils. Then you add layers of dried herbs for added beauty and relaxation. Best of all, it looks so pretty in the jar.
This post contains some affiliate links (that means if you make a purchase after clicking a link, there's no additional cost to you, but I will earn a very small commission. ) i.e. as an Amazon Associate, I earn from qualifying purchases. Click here to read my full disclosure policy.
The materials for this project include Epsom salts, which have long been used to soothe achy joints and sore muscles. Layered with herbs like lavender, known for relaxation, calendula, and rose petals to soften skin, this "salon in a jar," is as wonderful to look at, as it is to use in the tub.
Note: The information on this site is not intended or implied to be a substitute for professional medical advice. If you have any concerns about using these materials please check with your doctor first.
How to Make Herbal Bath Salt Jars:
Pour some of the Epsom salts in a jar. I used about 1 cup to this pint-sized mason jar.
Next, add 20 drops of lavender essential oil and stir.
Followed by 1/2 cup of rose petals, lavender, calendula flowers and 1/4 cup of peppermint.
Add a little drawstring muslin bag on top.
Herbs for Bath Salts
In this recipe I'm using calendula for it's sunny yellow look and skin softening abilities, lavender, rose petals and peppermint for a little lift. You can layer the herbs in any order you want. Increase or decrease the amounts. Add or subtract the herbs. Other choices are rosemary, lemon balm, chamomile, and sage.
Essential Oils for Bath Salts
The most commonly used oil is lavender essential oil known for promoting relaxation. However, you should feel free to use whatever scents you love is this recipe. Perhap you are not looking for a relaxing bath but an uplifting bath. Citrus oils may be a better choice.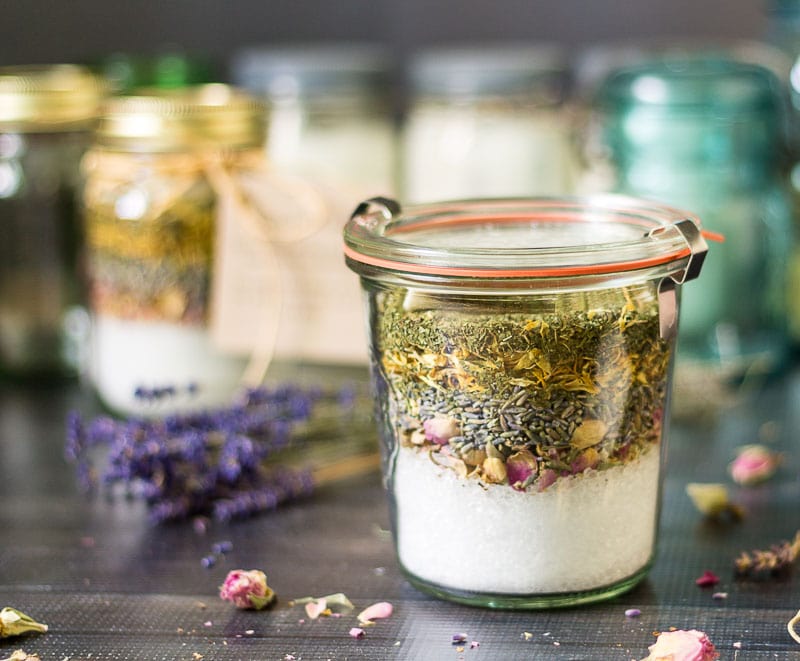 Use a pretty Weck jar like this one instead of the mason jar. Honestly you can use any king of jar. Maybe you have been saving glass jars from salsa or pickles to recycle. They would work well too. You could cover the lids with fabric or spray paint them to disguise their original purpose.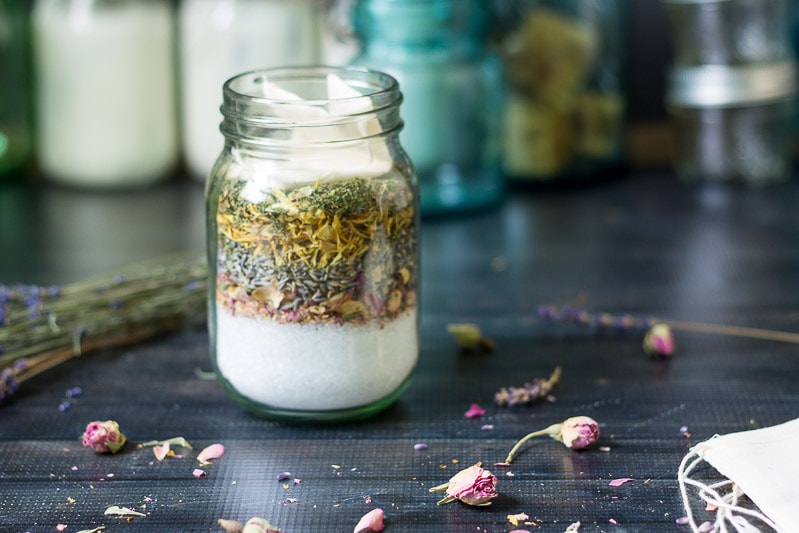 Free Printable: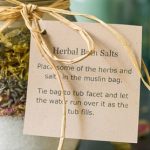 Click on the image above for a pdf sheet of the tag.
Handmade gifts are some of the best ways to thank those you love during the holidays, and really any time of year.
Making herbal bath salts, like this one in a jar, has the added bonus of looking pretty all on its own. So even if someone is more of a shower person, I think they would love displaying the jar as part of their bathroom decor.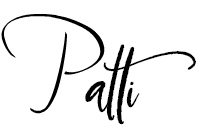 ---
P.S. You may also love this Simmering Potpourri craft or this one about Test Tube Herbs for stocking stuffers. You can find them and much more on my DIY Projects Page.
Click Here to Save to Pinterest!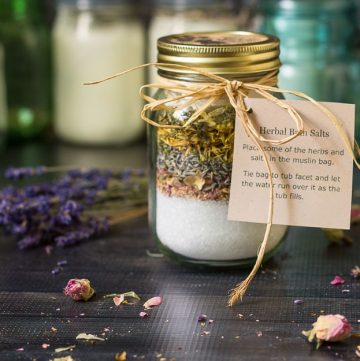 Herbal Bath Salts to Make and Gift
You can make your own fragrant bath salts to give as a gift this holiday season. It's a fun and easy craft. Plus, you can change out the herbs you use to personalize it for friends and family.
Materials
Epsom Salts
Lavender Essential Oil
Lavender
Calendula
Peppermint
Rose Petals
Muslin Bags
Instructions
Pour some of the Epsom salts in a jar.
Add 20 drops of lavender essential oil and stir.
Add 1/2 cup of rose petals, lavender, calendula flowers and 1/4 cup of peppermint.
Add a little drawstring muslin bag on top.
Recommended Products
As an Amazon Associate and member of other affiliate programs, I earn from qualifying purchases.