This modern spring wreath tutorial is super simple to create, and can be made with fresh or artificial flowers.
Modern Spring Wreath Tutorial
After creating a more modern shaped wreath at Christmas time, I thought about trying something with a similar shape for spring. This modern spring wreath uses a macrame ring, and fresh flowers from the store. However, you could certainly use my branch wreath base idea for the base, and with purchased artificial flowers, or those that you may have on hand.
This post contains some affiliate links (that means if you make a purchase after clicking a link, there's no additional cost to you, but I will earn a very small commission. ) Click here to read my full disclosure policy.
You may be wondering why I would use fresh flowers because they won't last very long. This is definitely an issue, but I wanted to show you how many flowers end up drying nicely once they are in place. For example, in the picture above, taken a month later from the original post Framed Dried Flowers, I used fresh ranunculus, statice and a green filler flower. The ranunculus faded a bit and the green filler is a little smaller, and the statice looks exactly the same. However, you could make this same wreath with artificial flowers, and it would last forever.
For today's modern spring wreath I chose pussy willows, a different green filler, a purple flower that looks like a straw flower, and some sea holly. In the end I didn't use the sea holly, but I know it will dry well. If the flowers shrink up too much, I may add a few of the sea holly in with a hot glue gun.
This is a 19 inch gold macrame ring
I ordered online. You should also be able to pick this up in a craft store.
Use a 24 gauge wire paddle
to attach your flowers to the ring.
I like using paddles of wire because you can really get a nice grip on the paddle, and tighten the wire, securing all the plant material in place.
Lastly, you can make smaller bunches to attach to the center, covering all the wire. A larger flower or two would also work well here.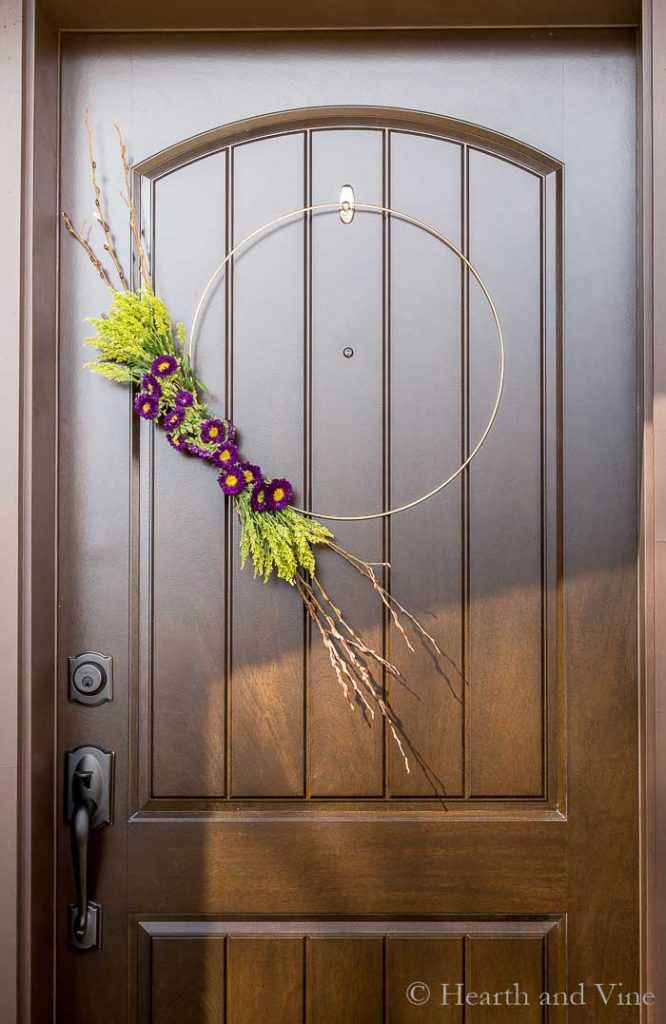 Note: If you try to hang the wreath, the weight of the plant material will cause it to center on the bottom. If you like that look, you're good to go.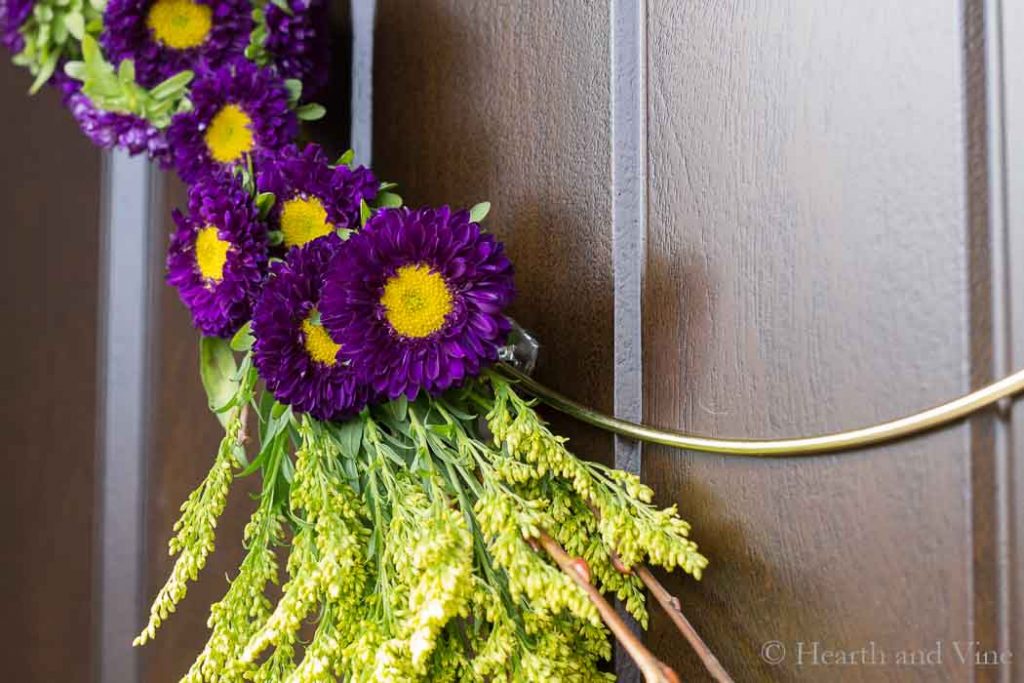 However, I wanted an asymmetric look, so I placed a very small command hook on the door, and slid the wire onto the hook, keeping the wreath in place.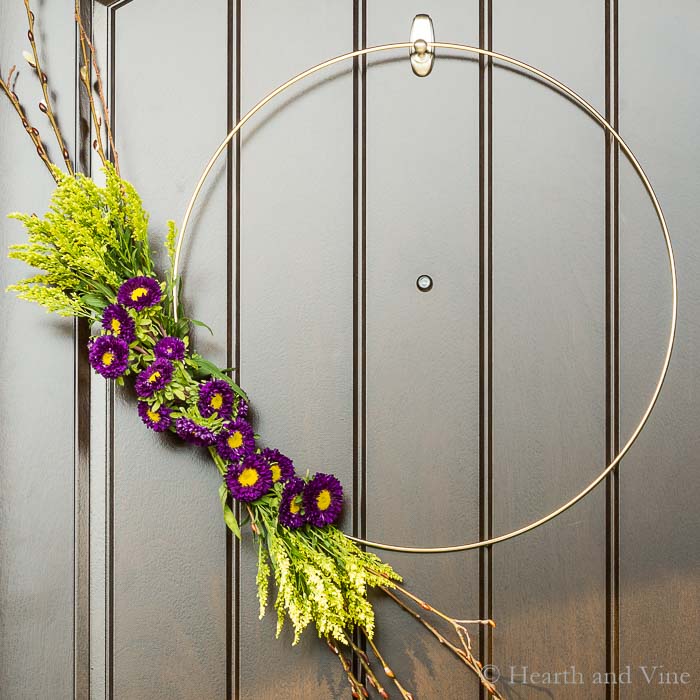 I really like the pretty spring green and deep purple colors of this modern spring wreath. So very Easter-like, and it should last until early summer, when it will be time for something new.