Learn about seed libraries, seed swaps and how to save your own seeds. These are great ways to share your love of gardening.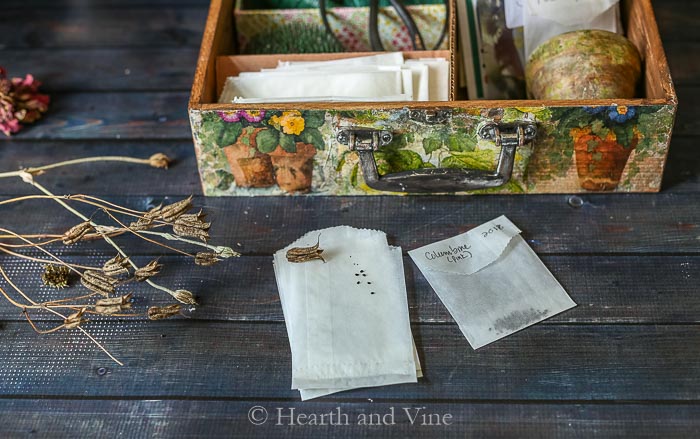 Seed Libraries, Seed Swaps & Seed Saving
My friend Gail was just showing me her catalog from The Hudson Valley Seed Library. She purchased several packets of seeds for her gorgeous garden. I wish I had taken a picture of these packets because they were truly beautiful. You see, this company recruits local artists to create beautiful art packs for some of their seeds. And did you know that Hudson Valley Seed Library, started out as one of the country's first seed libraries?
Seed Libraries
If you haven't heard of a seed library, then let me explain. Seed libraries are typically actual libraries where in addition to books, you can also check out seeds. The idea is to let people take the seeds home and plant them for free, with the promise that they will return the seeds from their best crops. Cool idea, huh? This process gets the community involved in gardening and helps everyone receive some of the best seeds possible.
These seed libraries are popping up all over the country.
Here is a site with lists and maps to help you find one near you.
If you can't find a seed library nearby you could certainly start your own.
The Seed Library Social Network is full of information on how to start your own seed library.
Seed Swaps
Don't want to go to the trouble of starting a seed library? How about a seed swap? I love to invite my girlfriends over in the spring for a garden party where we swap perennials that we are dividing for the new season. You can do this with a seed swap.
Many people also hold community seed swaps, where people gather together to swap their own seed collections with other like-minded gardeners.
Lovely Greens - 12 Tips on how to organize a Seed Swap
Southern Exposure Seed Exchange - How to Host a Seed Swap
Online Memberships
Even if you don't have a seed library in your area, and you don't want to start one or participate in a local swap, you can always participate with thousands of others online. For example, you can become a member of The Community Seed Network. The CSN was initiated by seed savers in Canada and the United States. By creating a profile on the CSN, you automatically become a member of the network, and you will be searchable on the CSN map and directory. This is a great way to let others know where you are, what you are doing in the seed world, and how they can connect with you.

Saving Your Own Seeds
Maybe you are interested in getting involved but have never actually saved your own seeds. Here are a few great articles from some of my gardening friends to help you out.
Empress of Dirt - How To Save Heirloom Tomato Seeds
Flower Patch Farmhouse - Seed Saving
Garden Therapy - Seed Saving Basics
Grow a Good Life - How to Save Bean Seeds to Plant Next Year
Hearth and Vine - Make Your Own Antique Wooden Seed Box
Seed libraries, seed swaps and saving your own seeds to share with others, is a fun and affordable part of gardening.
More importantly, you will be encouraging others to grow their own plants, and helping to preserve heirloom varieties that might otherwise be lost forever.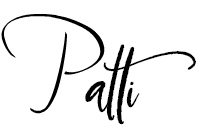 ---
P.S. You may also enjoy 7 Gardening Rules of Thumb for New Plants or this article on 7 Gardening Hacks to Make Life Easier. You can find these and much more on my Gardening Page.
Click Here to Save to Pinterest!