This tiered tray DIY is created with simple items that you might find in a thrift store, garage sale or perhaps even items you have at home.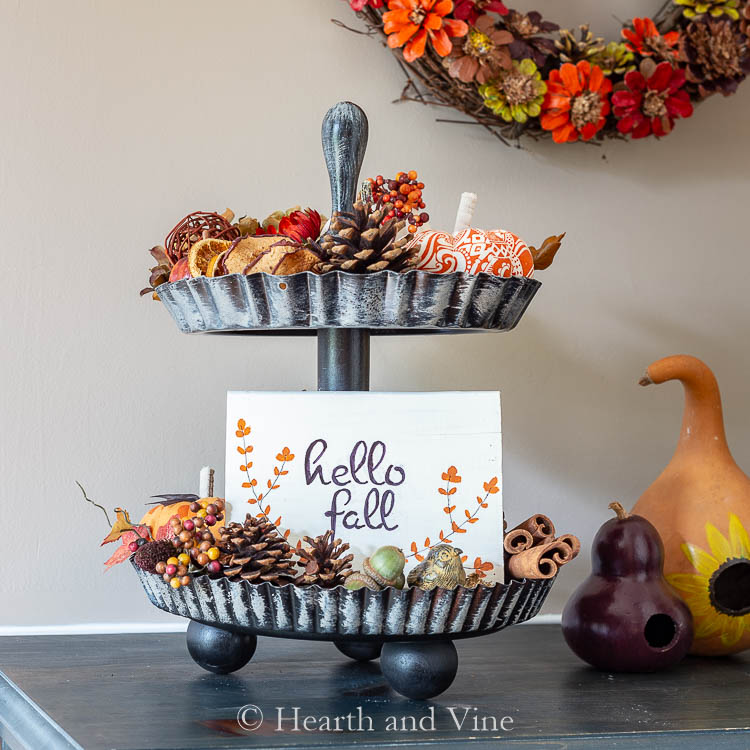 This is one of those projects that I have admired from afar. I've wanted a 2 or 3 tiered tray to decorate for quite a while. I could have just bought one at Hobby Lobby or somewhere online but where's the fun in that?
This post contains some affiliate links (that means if you make a purchase after clicking a link, there's no additional cost to you, but I will earn a very small commission. ) Click here to read my full disclosure policy.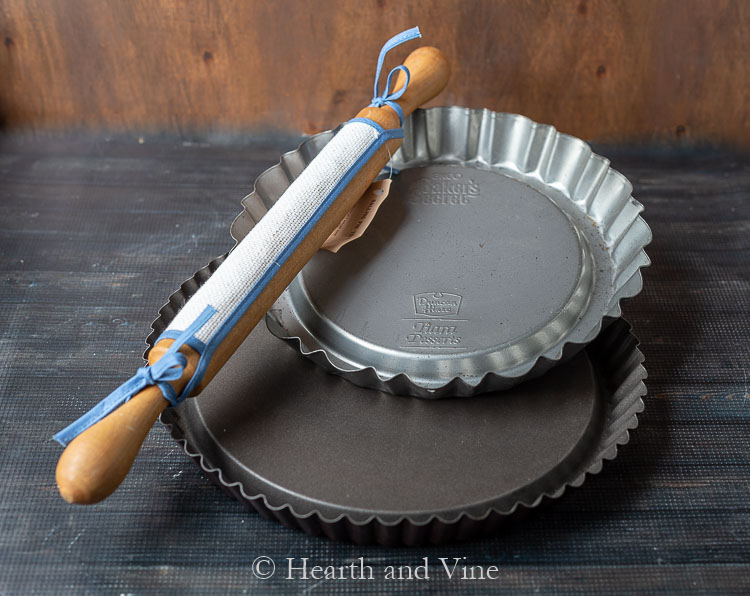 Tiered Tray DIY Tutorial
This tiered tray DIY is made from a few thrift store finds.
A fun upcycle that anyone can do with all kinds of materials.
I chose two old baking pans and a thin vintage rolling pin for this project. You could use a candlestick and straight edge pans. Scout around when shopping to see what might work.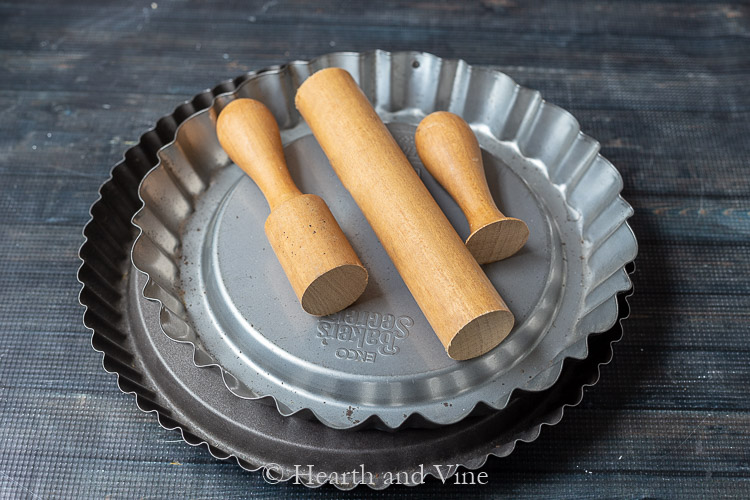 At first, I thought about drilling holes in the metal and threading the rolling pin through the middle. But then I thought it would be easier just to glue parts of the pin between and on top of the pans.
So we cut one of the ends of the rolling pin off. I'm saving it for a future project. I could see this being used for a handle for something.
Then I needed to decide how much of the other end I wanted to be on the top tier, leaving the remaining portion for the middle.
Since the bottom of this pan is concave I needed something to fill in to attach some feet. I found a plastic plate at Target for $.79 that fit perfectly.
Then I used some wooden feet from Hobby Lobby and glued the plate followed by the feet into place with E6000
.
Then all you need to do is glue the rolling pin pieces between and on top of the pans and you have a nice tiered tray to decorate.
I decided to spray the entire piece with black matte spray paint.
The black paint pulled the pieces together but it needed something more so I used a dry brush technique with some left-over light gray paint to give it some dimension. Then I added a little more black paint.
You can really go to town here and it's all a matter of choice. I like playing around with different paints to give a piece a worn look. Sometimes you can take it too far but then again you could start over with more black spray paint.
Tray Decorated for Fall
This will be my first time getting to decorate the tiered tray. I've got lots of fun fall pieces displayed and I made a cute sign with a piece of scrap wood.
Free Printable
You are welcome to click on the image above and use this clip art for yourself.
This tiered tray DIY turned out great. I can't wait to use it over and over again for each season.
For now, it sits in my foyer with my Pine Cone Flower Wreath and Painted Gourds all decked out for fall.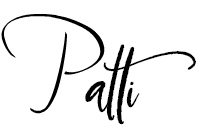 ---
P.S. If you enjoy a good upcycle you might like these Leather Cuff Bracelets made from belts or these old fashioned Wax Sealing Stamps made from old buttons and corks. You can find them and much more on my DIY Projects Page.
Click Here to Save to Pinterest!