This tin can pendant lights project is easy to put together. Decorate them with craft paint, and use a hammer and nail to create a pretty pattern of light.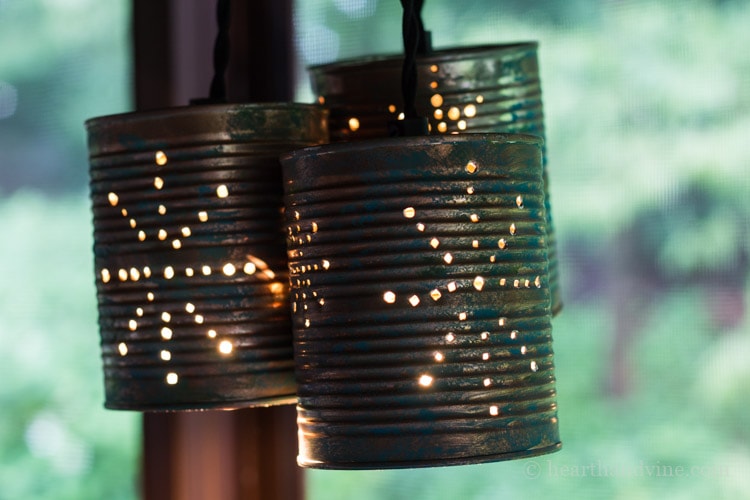 This post contains some affiliate links (that means if you make a purchase after clicking a link, there's no additional cost to you, but I will earn a very small commission. ) i.e. as an Amazon Associate, I earn from qualifying purchases. Click here to read my full disclosure policy.
What can you make with a tin can? The answer is so many things. I chose to make them into lanterns attached to a pendant light kit, I also had fun painting them in a faux verdigris, and punching a pattern with a nail to let the light stream through the can.
Tin Can Pendant Lights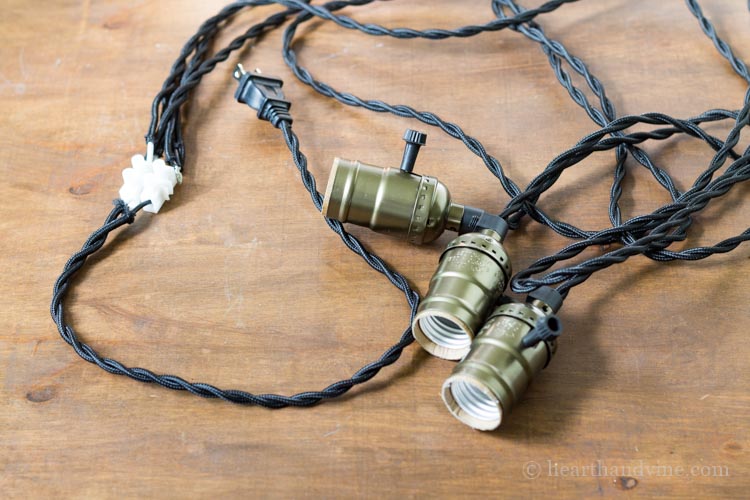 I purchased this pendant light kit
to work with my tin can lanterns.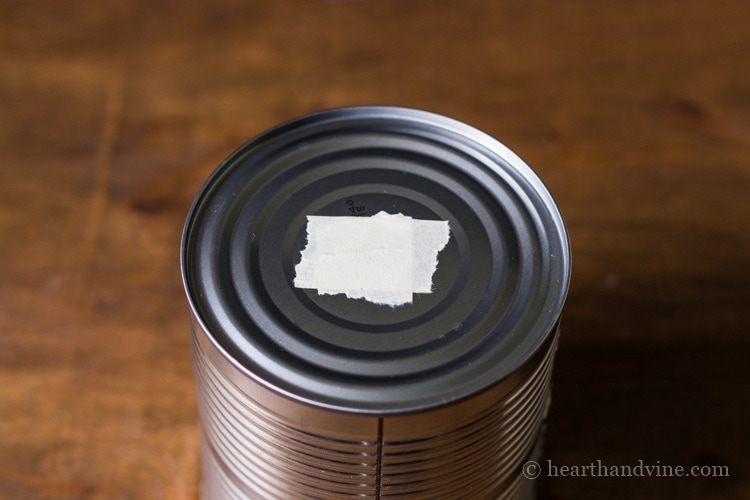 Tip: To keep the drill bit from moving use a little bit of masking tape in the area. I used a 3/8 inch bit that is sold for use on metal.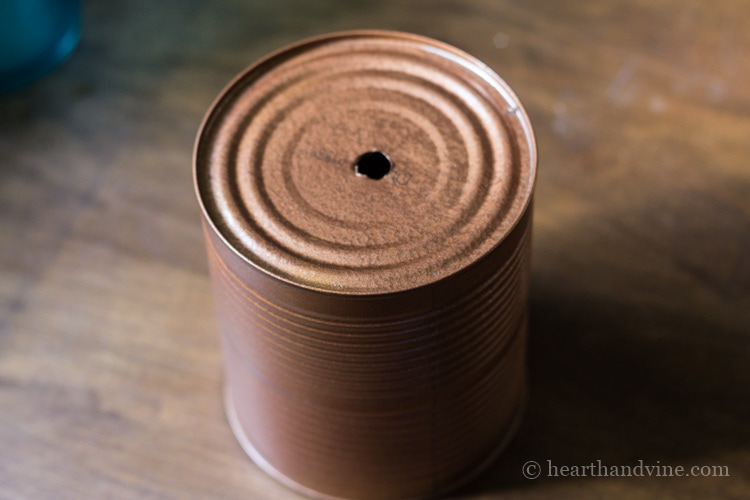 The cans are 32 oz. tomato cans. Instead of throwing them out you can freeze the tomatoes for a future pot of sauce or chili. A little copper spray paint was applied first.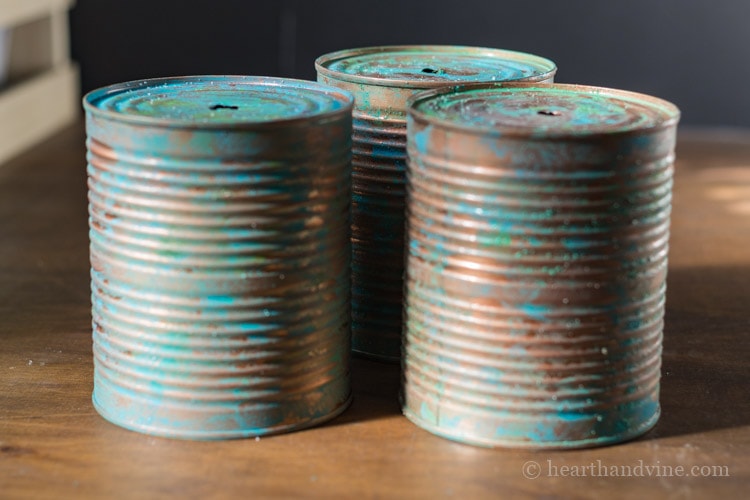 Then shades of aqua and green craft paint, and a little table salt, to give them a weathered verdigris look.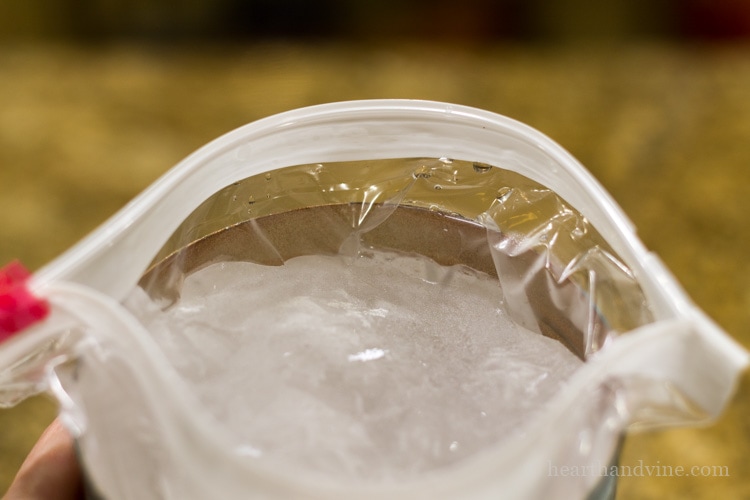 To be able to easily punch holes in the can, first place a quart baggie inside, fill it with water, and freeze.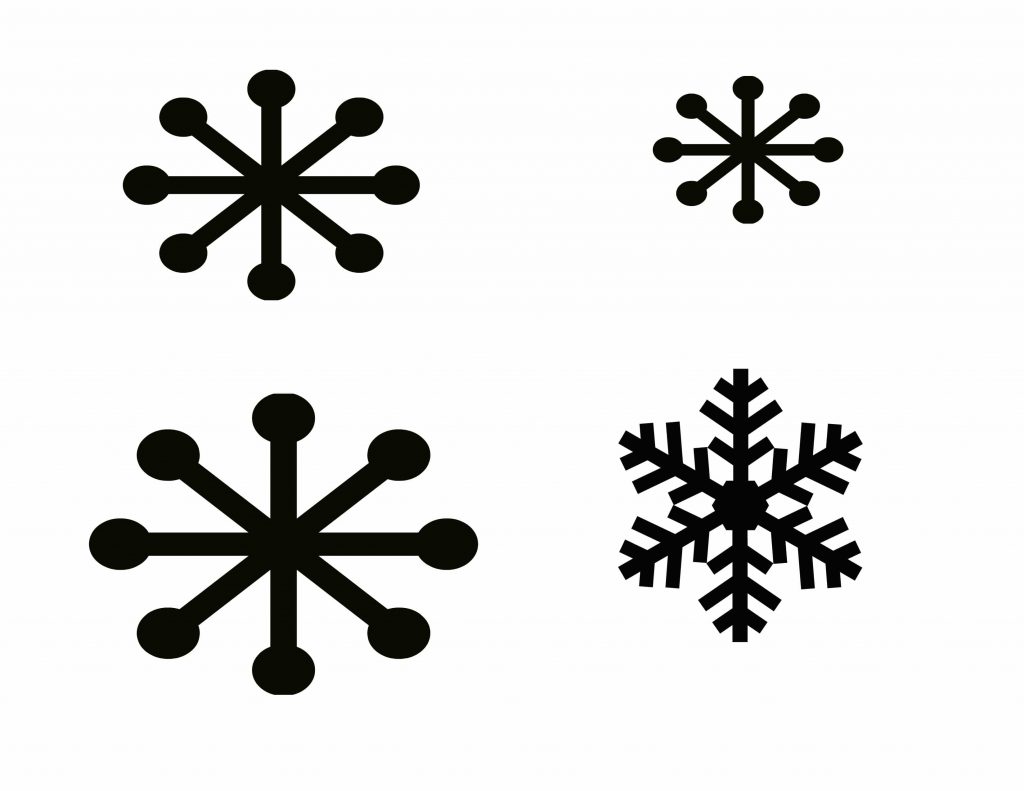 Here are a few templates you can use for your pattern. You can also print out something else that you like, or punch out a freehand pattern.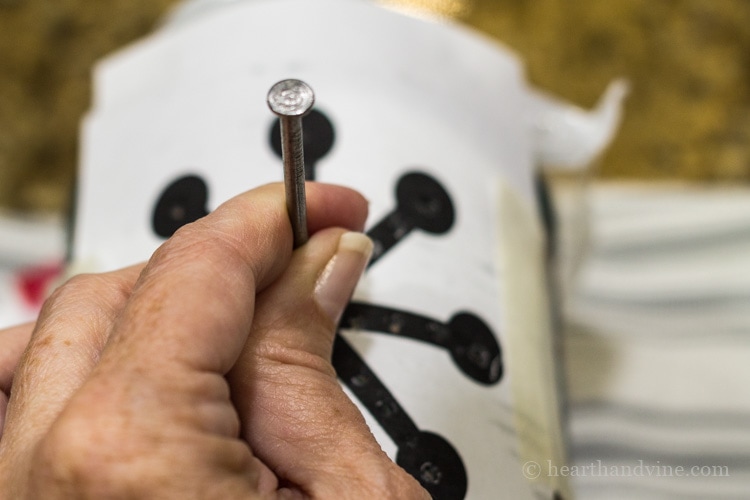 Place the frozen can on a towel to keep it steady. Punch holes with a hammer and nail.
I found that I could make varying hole sizes depending on how many times, or how deep, I hit the nail with the hammer.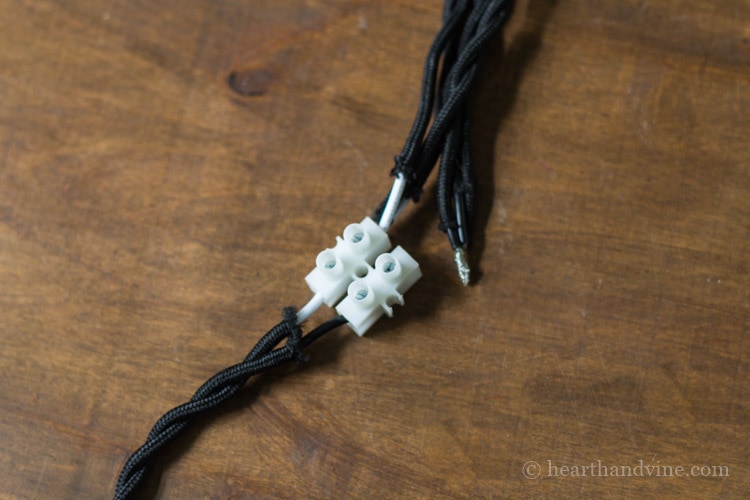 To attach the cans to the pendant kit you first need to separate the three different sockets. Do this by unscrewing the white plastic connector shown above. There will be one white and one black wire for each of the three sockets.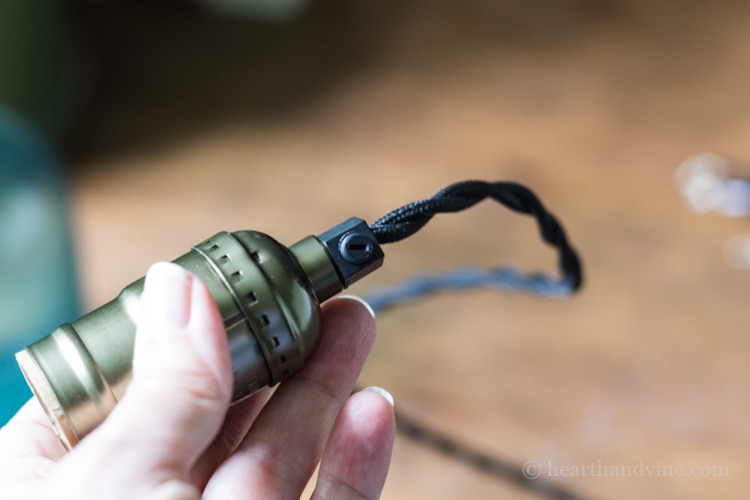 Next you need to remove the black connector near the socket on each light. Loosen the screw on the side and then unscrew the connector from the socket.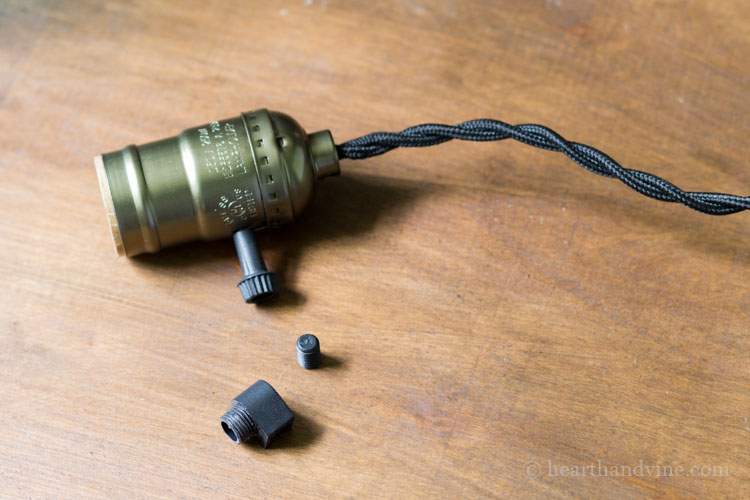 Slide this connector completely off, and set aside.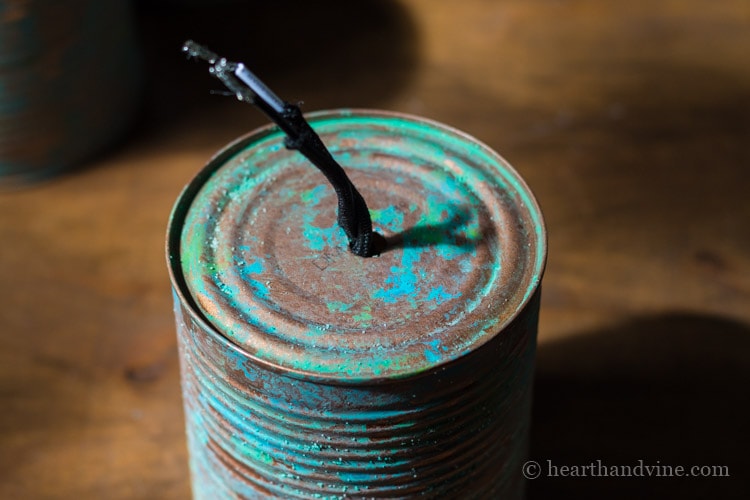 Now you can thread the wires up through the can.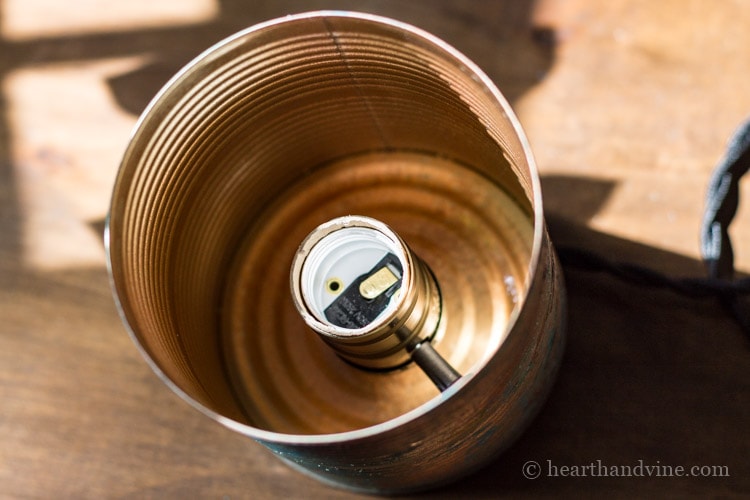 Pull them through until the socket reaches the top of the can.
Now thread the socket connector back on with the threaded side down, and screw it back into the socket.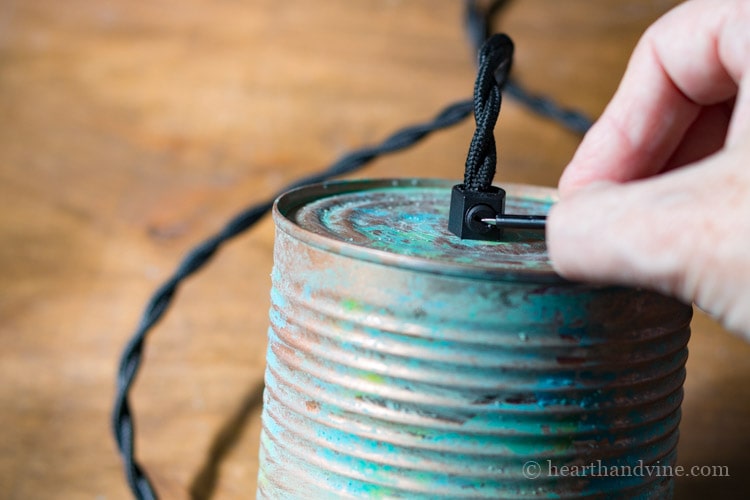 Then tighten the side screw.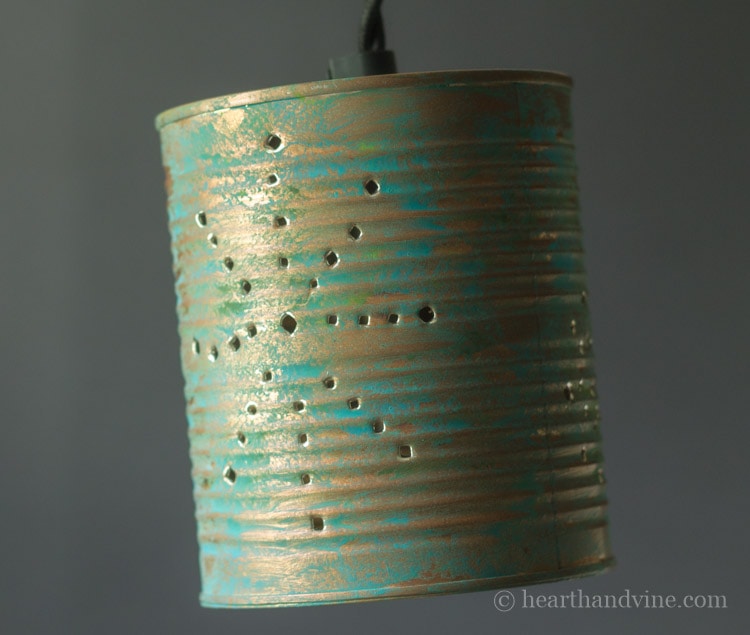 Complete this task for all three cans and sockets.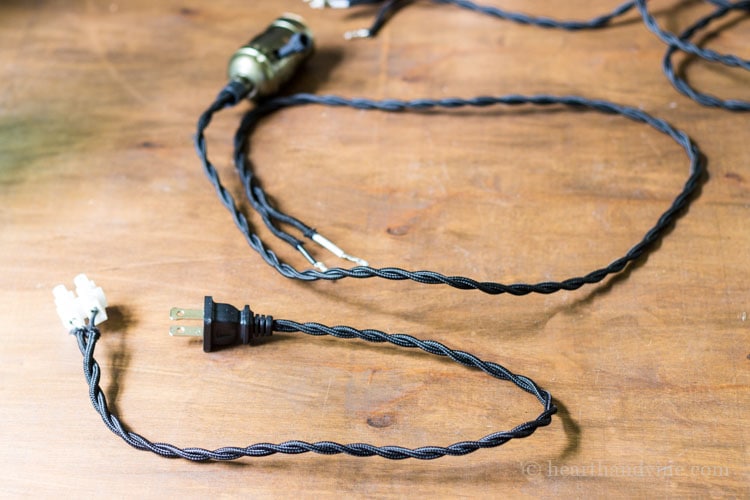 Re-connect the wires to the white connector.
Making sure all white wires are placed together on the white wire side, and all black wires on the black side.
This light kit had each socket wire a different length. I assume it comes this way so you can hang them in a row from the ceiling. I wanted mine to be clustered together, so I cut some of the wires so that they are just a little different.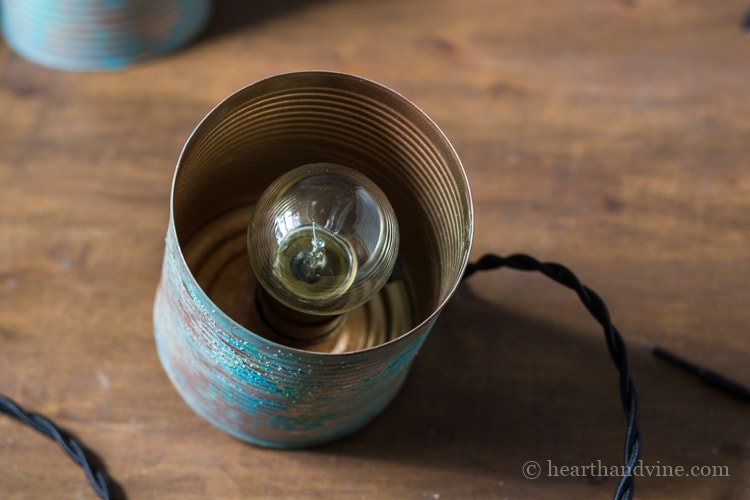 Depending on the cans you use, you will have to make sure the bulbs fit properly inside. I purchased small 40w decorative bulbs from a local hardware store. The only thing I would like is a main switch on the wire to turn them on and off. I think they sell that type of pendant kit too. There is a switch inside but that may get very hot. For now, I'll just unplug them from the wall.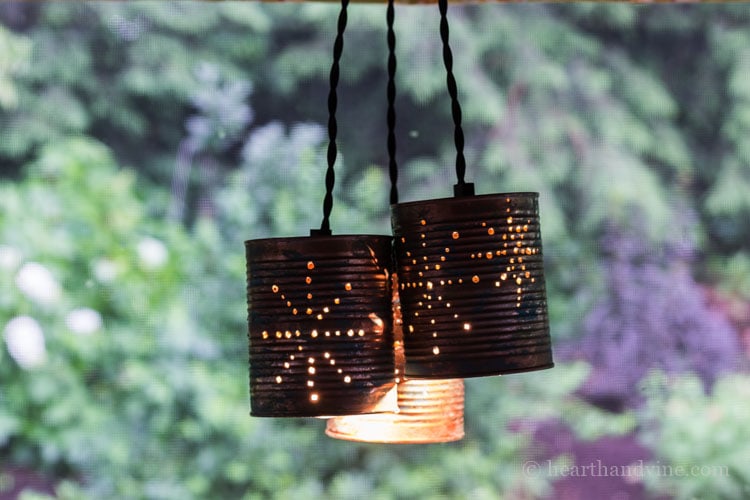 These tin can pendant lights turned out really cute. I love the rustic, aged look the paint gave them and the way the light twinkles through the nail holes. We have them hanging in our screened in porch, perfect for a summer evening.