This DIY reed diffuser project is a great way to create some amazing aromatherapy for your own home. And, it also makes a great gift.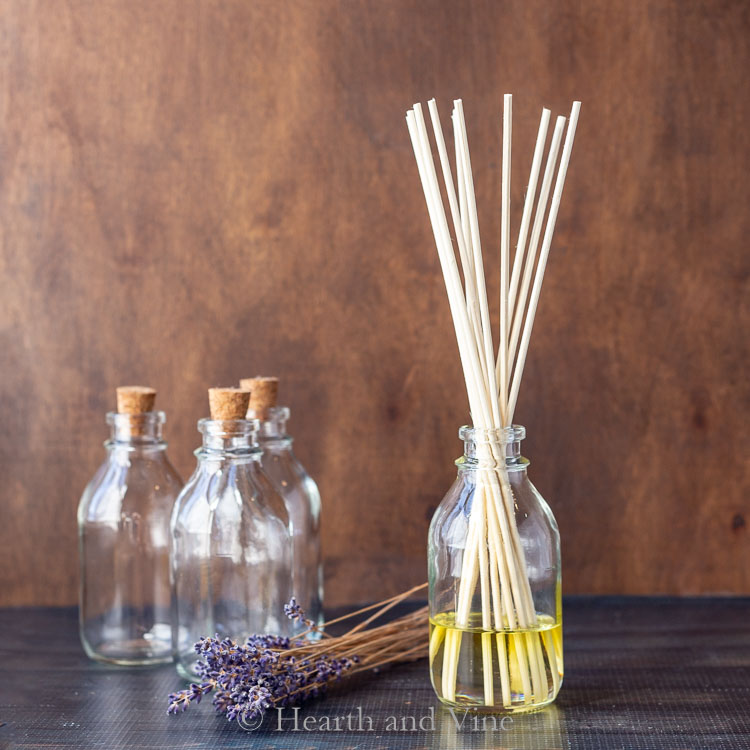 Crafting with essential oils is always a great experience. Even if it's messy the good news is you'll enjoy the fragrance as you work. However, this little project is really not messy at all. In fact, it's super simple.
This post contains some affiliate links (that means if you make a purchase after clicking a link, there's no additional cost to you, but I will earn a very small commission. ) Click here to read my full disclosure policy.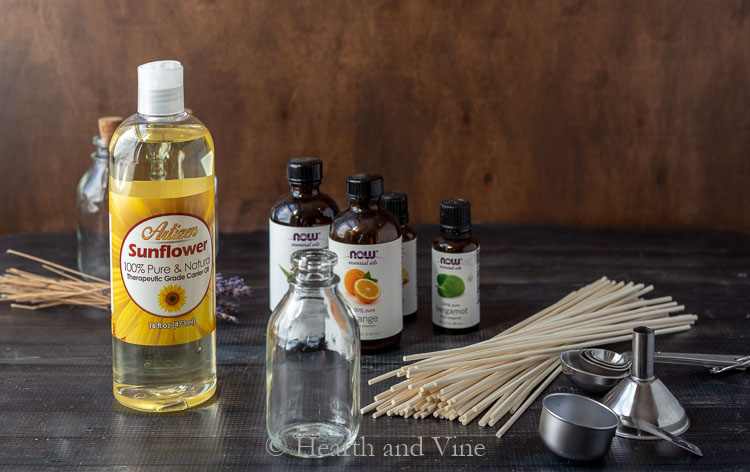 DIY Reed Diffuser Supplies
These rattan reeds are great for this project because they have little channels for the oils to wick up and release into the air. Some say you can use bamboo skewers but I don't think they will work as well.
DIY Diffuser Instructions:
Reed diffusers leave a subtle scent so you need to use an 80 to 20 carrier to essential oil ratio. For my small bottles - I used 9.5 teaspoons (1/8 cup plus 3.5 t) of sunflower oil to approximately 2.5 teaspoons of essential oil.
Add the carrier oil and essential oils to a clean bottle.
Then add the reeds to the bottle and fan them out to disperse the fragrance. More reeds = more fragrance.
What Type of Carrier Oil Should I Use?
I used sunflower oil for this project. It's light so it will not clog the reeds as fast as heavier oils and it has very little scent. In addition, the shelf life is fairly long, about 1 year.
Other Carrier Oil Options:
Safflower Oil
Sweet Almond
Grapeseed Oil
Fractionated Coconut Oil
DIY Reed Diffuser Essential Oils:
I like to use citrus oils like lemon, bergamot, and orange. However, this is where your creativity comes into play. Use any combination you'd like. You can even stick to just one such as lavender which is always a safe bet.
How Many Reeds Should You Use?
I used 12 reeds because that amount fit nicely in my bottles and the more you use, the stronger the scent.
How Long Will the Reed Diffuser Last?
I expect the diffuser to last for a couple of months. Some people say to flip the reeds and that may help if they have started to get clogged with dust etc.
Uses for Reed Diffusers
Home Fragrance - Obviously. Perfect for the powder room and guest rooms.
Gifts - Think teachers, Mother's Day, Birthdays and favors for Bridal or Baby showers.
Entertainment - Girls Craft Night, Clubs or Scouts, Girls Birthday Party
So are you now thinking, why haven't I made these yet? I know, I thought the same thing.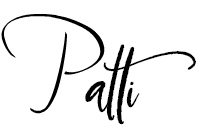 ---
P.S. If you love crafting with essential oils you will probably like my post about Making Homemade Cleaners with Essential Oils. Or, you may want to try Making a Ceramic Essential Oil Diffuser. How about a roundup with these and a few others in 10 Projects to Make with Essential Oils.
Click Here to Save to Pinterest!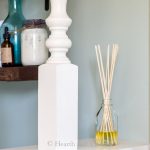 Print
DIY Reed Diffuser - Easy Aromatherapy for Your Home
Create your own DIY reed diffuser to bring your favorite aromatherapy to any room in your house. This is such a simple craft that you will love!
Materials
Small Bottles

from craft stores or even vintage work

Rattan Reed Sticks

Carrier Oil

I used sunflower oil

Essential Oils
Instructions
For small bottles use 9.5 teaspoons of sunflower oil to approximately 2.5 teaspoons of essential oil.

Add the carrier oil and essential oils to a clean bottle.

Add the reeds to the bottle.

Fan them out to disperse the fragrance.

Add as many reeds to the bottle until you get the fragrance you like.