This DIY window bird feeder is a simple project to create and is a great way to watch the birds up close and personal.
We like watching the birds in the backyard. It's one of life's simple pleasures.
I've seen feeders that attach directly to your window online in stores so I thought why not try to DIY it? After all homemade bird feeders are so much fun to create.
This post contains some affiliate links (that means if you make a purchase after clicking a link, there's no additional cost to you, but I will earn a very small commission. ) i.e. as an Amazon Associate, I earn from qualifying purchases. Click here to read my full disclosure policy.
How to Make a Window Bird Feeder
I purchased a small plastic tray online. You might have something lying around the house that would work.
My husband drilled four holes in the corners of the tray for the rope.
Then he added several smaller holes for water drainage.
I used a bit of old screening material to place on top of the holes. This way the smaller birdseed wouldn't fall through the holes or clog the holes. You could also use landscape fabric.
Two pieces of sisal rope were then threaded through the corner holes and a knot was tied underneath.
Then two velcro dots were placed on the backside to stick to the window and two small suction cups with hooks were used to attach the ropes.
At first, I hung this outside my husband's work window that faces out the back. However, the next morning it was clear that the wily squirrels got into it and eventually pulled it down.
So I tried a different window. This time I used a couple of small pieces of white and clear velcro and some clothesline rope. I think it looks much nicer from the inside.
Also, I do think it will serve little birds and larger birds alike because the velcro along the tray and the strong suction cups provide good support when attached to a glass window.
What type of Birdseed Do You Use?
I'm using a wild bird seed that attracts finches (shown above) but also cardinals, sparrows, and other lovely wild birds. It's a mix of millet, corn, peanuts, and black sunflower seeds.
It took a day or two for the birds to find it but they did.
It's so much fun watching these lovely creatures enjoy our DIY bird feeder. And so far the squirrels have left it alone.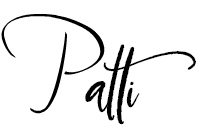 More Bird DIY Projects
Homemade Window Bird Feeder
Learn how to make an inexpensive bird feeder that sticks to the window with this easy tutorial. Having a window feeder gives you fantastic views of your feathered friends from inside the home.
Materials
small piece of screening or landscape fabric

2

small suction cups with hooks

2

pieces of clear or white adhesive velcro
Instructions
Drill holes into the corners of the tray with a drill bit diameter a little large than your rope.

Then drill smaller holes to allow water to drain.

Place a small piece of window screen or landscape fabric over the hole to let the water out but keep in the bird seed.

Cut two pieces of clothesline rope about 20 - 24 inches and thread one end from the top through one of the corner holes. Tie a knot under the tray to secure it in place.

Thread the other end of the rope into the adjacent corner hole and tie a knot.

Repeat with the other side.

Attach two pieces of velcro to one side of the tray evenly spaced apart.

Place the tray in the window by sticking the side with the velcro to the glass and then adding the suction cups above to hold each rope.

Add some bird seed and watch as the birds enjoy their feast.
Notes
Tip: Make sure you clean the glass well to help the suction cups stick. Also, wet the suction cups slightly before sticking them to the window.