Learn how to make dried citrus ornaments to embellish your wreaths and to hang on your Christmas tree. Easy to make and their natural beauty really shines.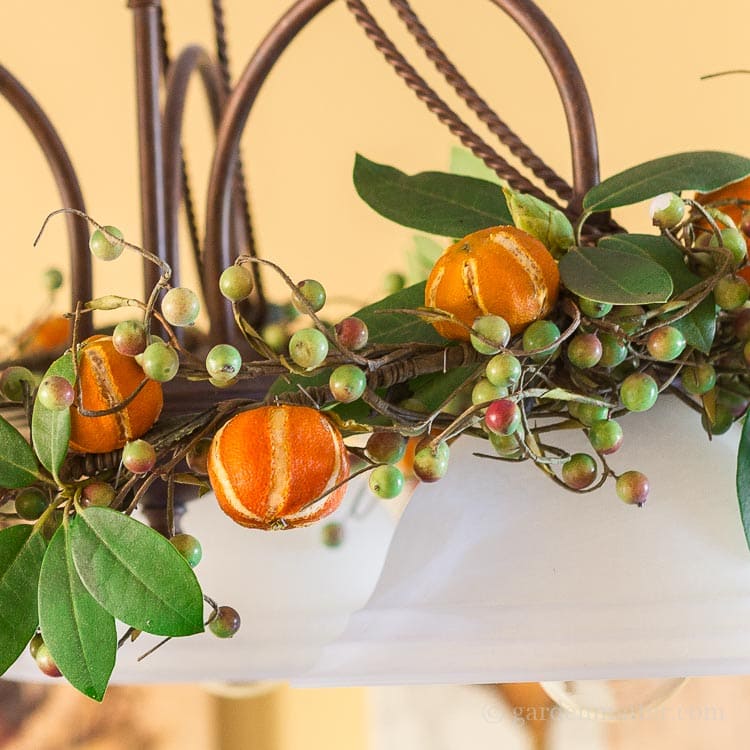 More Fun Working with Citrus:
Handmade Citrus Rind Candles, Homemade Dried Orange & Apple Potpourri, and Dried Orange Garland
So many people loved the dried orange slice garland project, so I thought I'd make some whole dried citrus ornaments to decorate the house this Christmas. This took a little trial and error, but in the end, they turned out really nice. I tried lemons, limes, oranges, and clementines. The orange and clementines worked out the best, so I made several clementines to dress up an old berry garland in the kitchen.
This post contains some affiliate links (that means if you make a purchase after clicking a link, there's no additional cost to you, but I will earn a very small commission. ) Click here to read my full disclosure policy.
Making Dried Citrus Ornaments
For this project, you will need a garnishing tool to carve sections of peel from the fruit. You can easily pick one up at any major grocery or retailer for less than $10.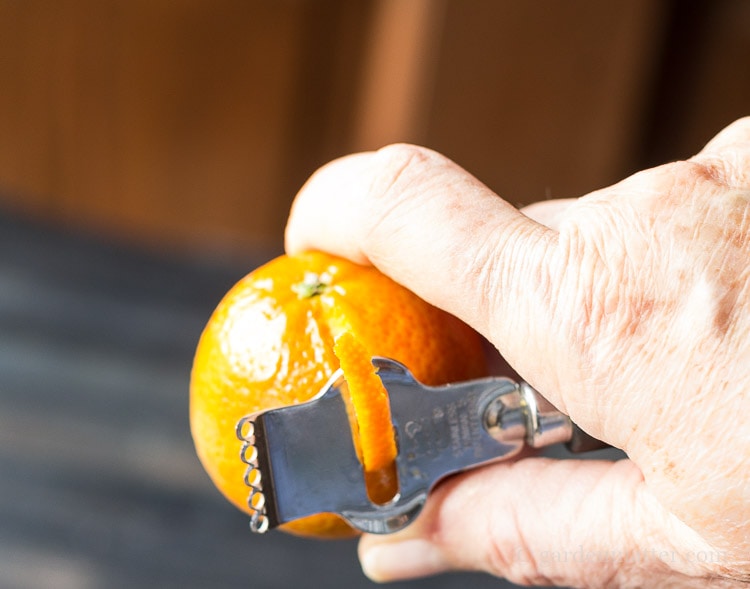 Simply peel away the rind, starting at the top, and move to the bottom. You can also make a spiral shape.
When you are done you need to let them air dry for about two weeks, depending on the humidity in your home. The first time I made them, I placed some in a wicker basket, (above) and they got all moldy. Yuck.
However, these hanging in a wire basket worked great.
I also tried sticking them in the oven. See the group on the right. Not a good look.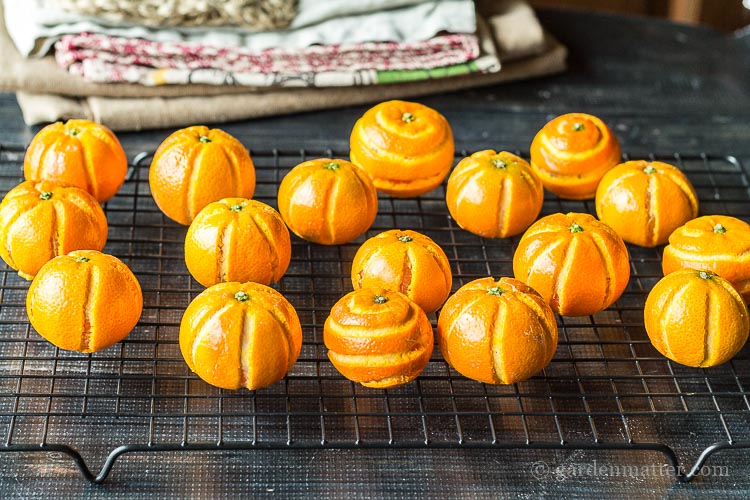 Finally, I just used a wire rack and made sure they were in a nice dry area of the house.
To hang or attach the dried clementines, take an ordinary wire hanger, leave one end hooked, and straighten out the other end.
Pierce the clementine with the straight end, and let the hooked end slide into the bottom and act as an anchor.
Now you can attach the fruit to your tree, or any other spots such as wreaths or garlands.
Here's an orange I dried too. I used an eye screw and some ribbon for this larger ornament.
For the clementines, I took an old artificial berry garland and wrapped it around the light in my kitchen.
The clementines can easily be attached to the garland with their wire hangers.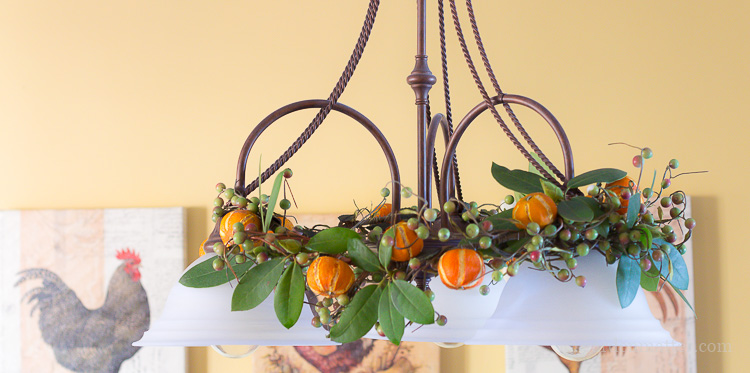 A few sprigs of rhododendron leaves add a little extra fresh look.
It turned out great, and I think this idea would work well for all kinds of special occasions.
For now, it will be part of our Christmas decor.