Learn about Easter lilies, their meaning, growing them in the garden, and tips on using them as a table centerpiece with other spring flowers.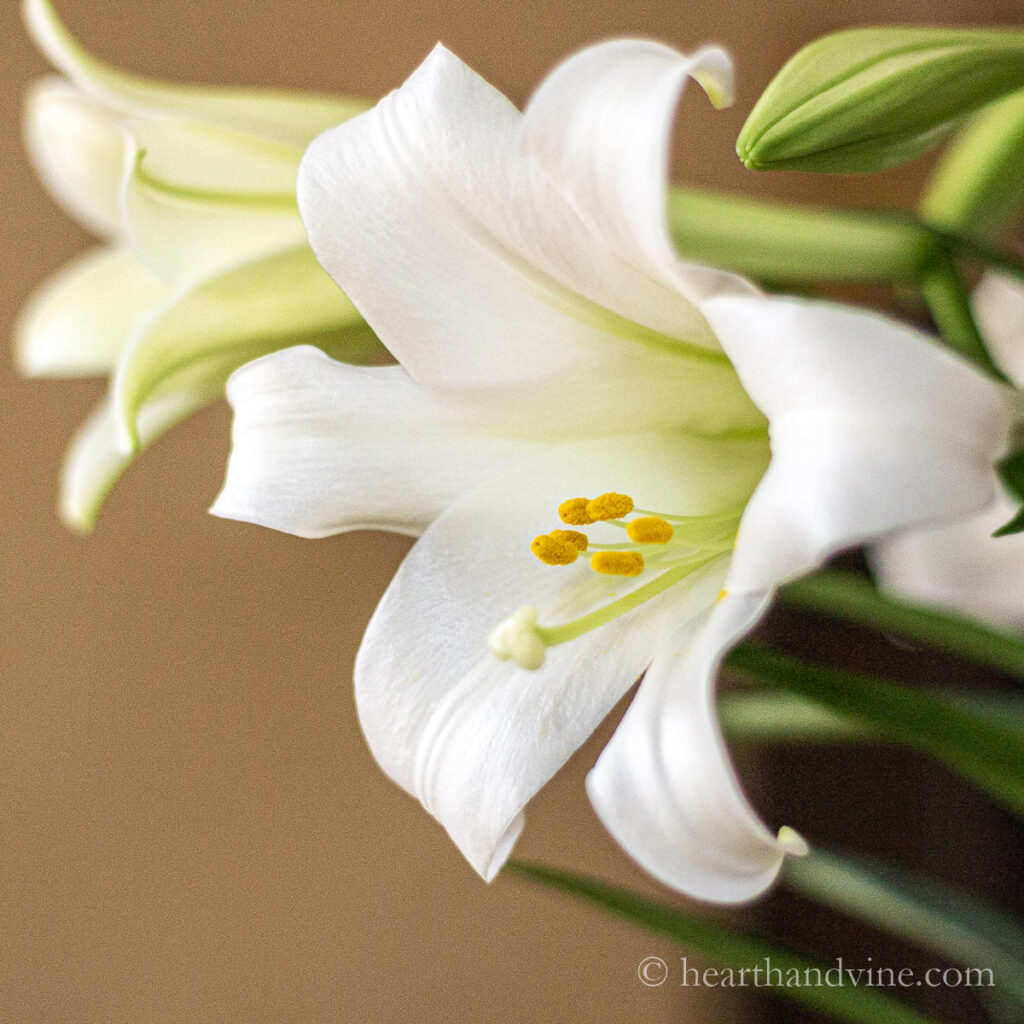 Easter Lily Plants
Easter lilies can be found during the spring in decorative foil pots on street corners and in markets all over the place for the Easter holiday. They are typically beautiful large flowers with white petals and yellow anthers growing on upright stems with thin dark green leaves.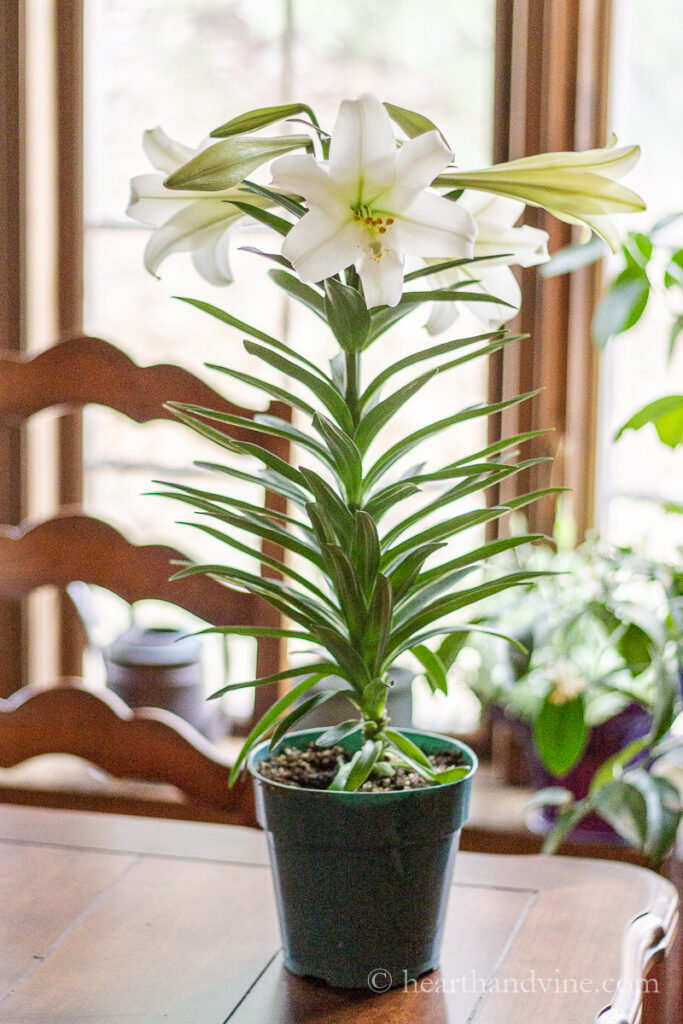 The plants you buy at Easter are actually native to southern Japan. They are forced to bloom in a hothouse or greenhouse by growers. In reality, this plant, Lilium longiflorum, normally blooms in late July, August, and September.
Planting Easter Lilies
Easter lilies are perennial bulbs. In fact, you can plant your Easter lily after all danger of frost, typically when night temperatures are above 50 degrees. You may even get another bloom period in late summer. Plant the lily in an area with full sun to partial shade. Like many other bulbs, they need to be planted deep, about six inches beneath the soil. Or simply plant them the same depth of the pot they came in. The original green foliage will die back but then you will see new shoots come up from the ground.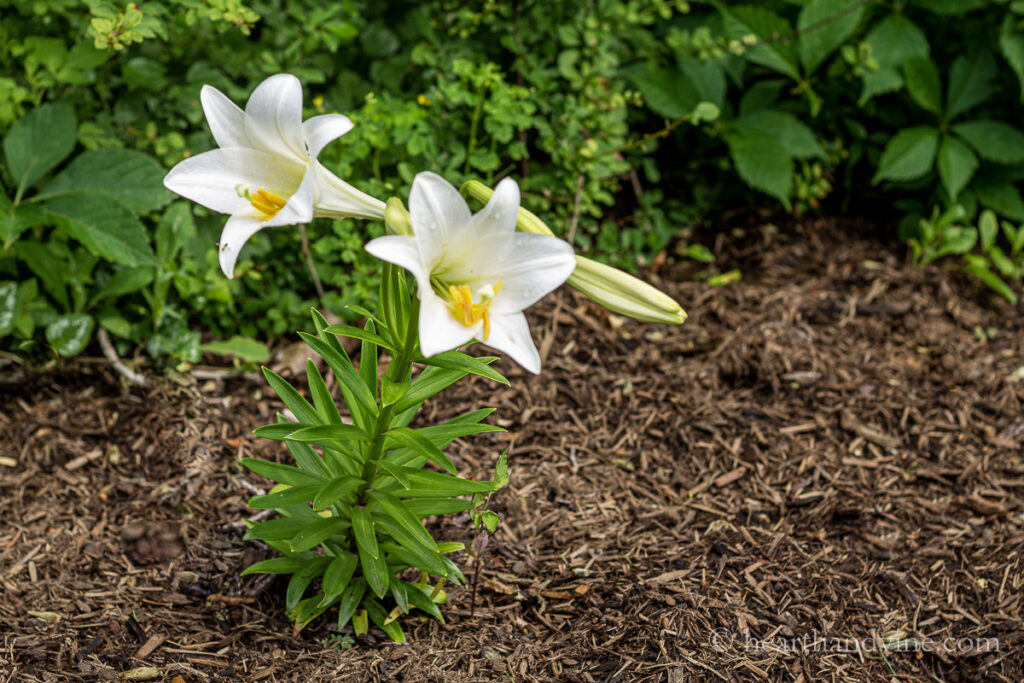 Easter lily bulbs should bloom again next year although with the harsh winters we've been having who knows. If you're worried you can treat it like dahlias and other tender bulbs and dig it up and store it in a garage or basement in the fall and replant next spring.
Easter Lily Meaning
Why do we find these beautiful white lilies for sale during Easter? They represent new beginnings and hope. The white flowers represent purity and the beautiful trumpet shape symbolizes a horn sounding the news that Jesus has risen.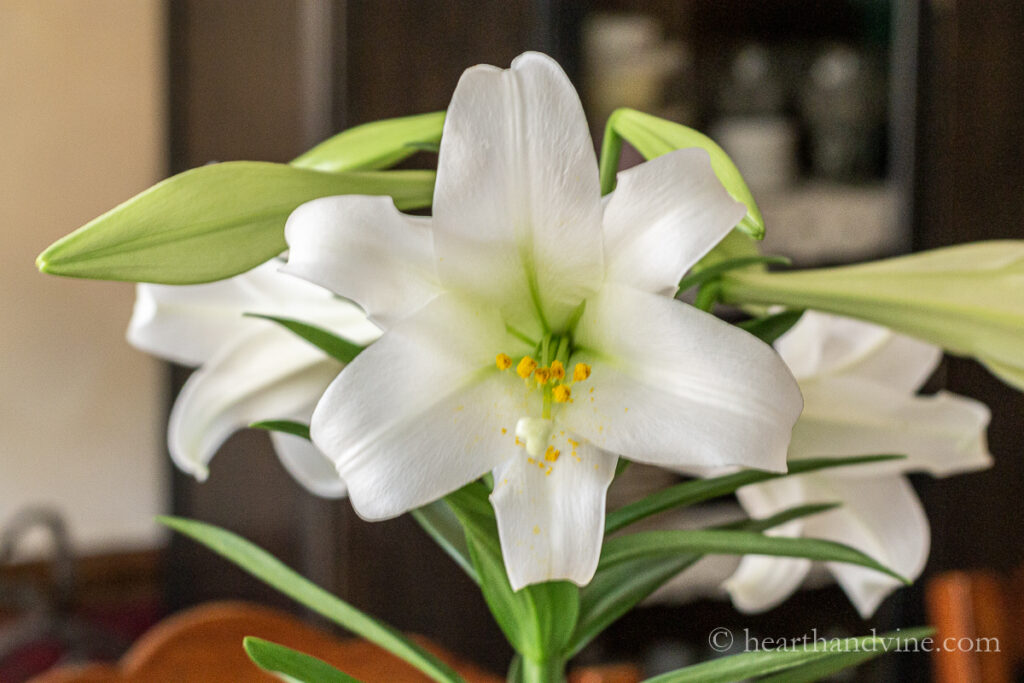 Bonus: They're fragrant!
Easter Lilies in Arrangements
Since I am having a small group at my house this year for Easter I thought it would be fitting to make a pretty arrangement for the table showcasing the Easter Lily - a symbol of hope and life.
Using a white bowl I placed some chicken wire in the bottom. I also picked up a bunch of pussy willows and some pretty wax flowers for filler.
After placing the chicken wire inside your bowl fill it with water.
Then start with the lilies. Remove the flowers from the main stem and place them around the bowl.
Fill in with the wax flowers.
Add the pussy willows for contrast and texture.
To top it off I add a few hellebores that have been blooming in the garden.
Safety note: Keep away from cats as lilies are extremely toxic. If your cat has symptoms such as vomiting and you suspect the Easter lily has been ingested, take your pet to see a veterinarian right away.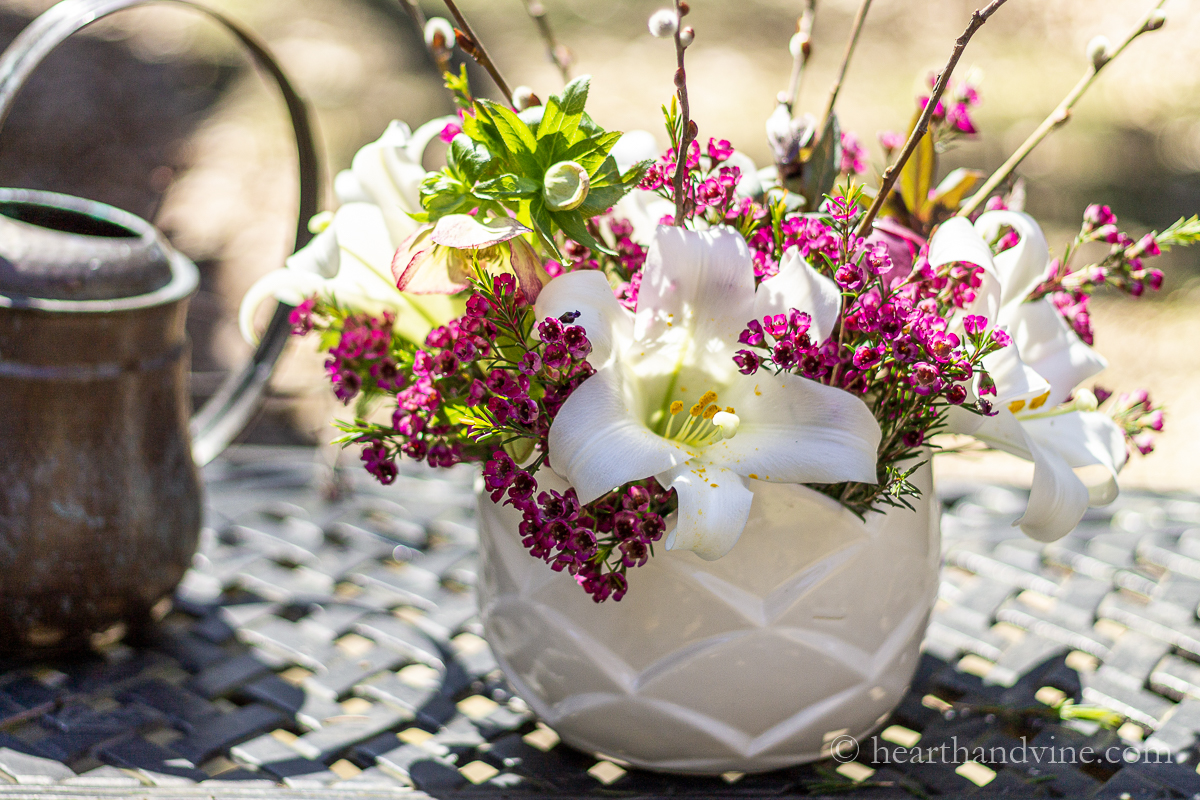 Here's a picture of the arrangement on the patio.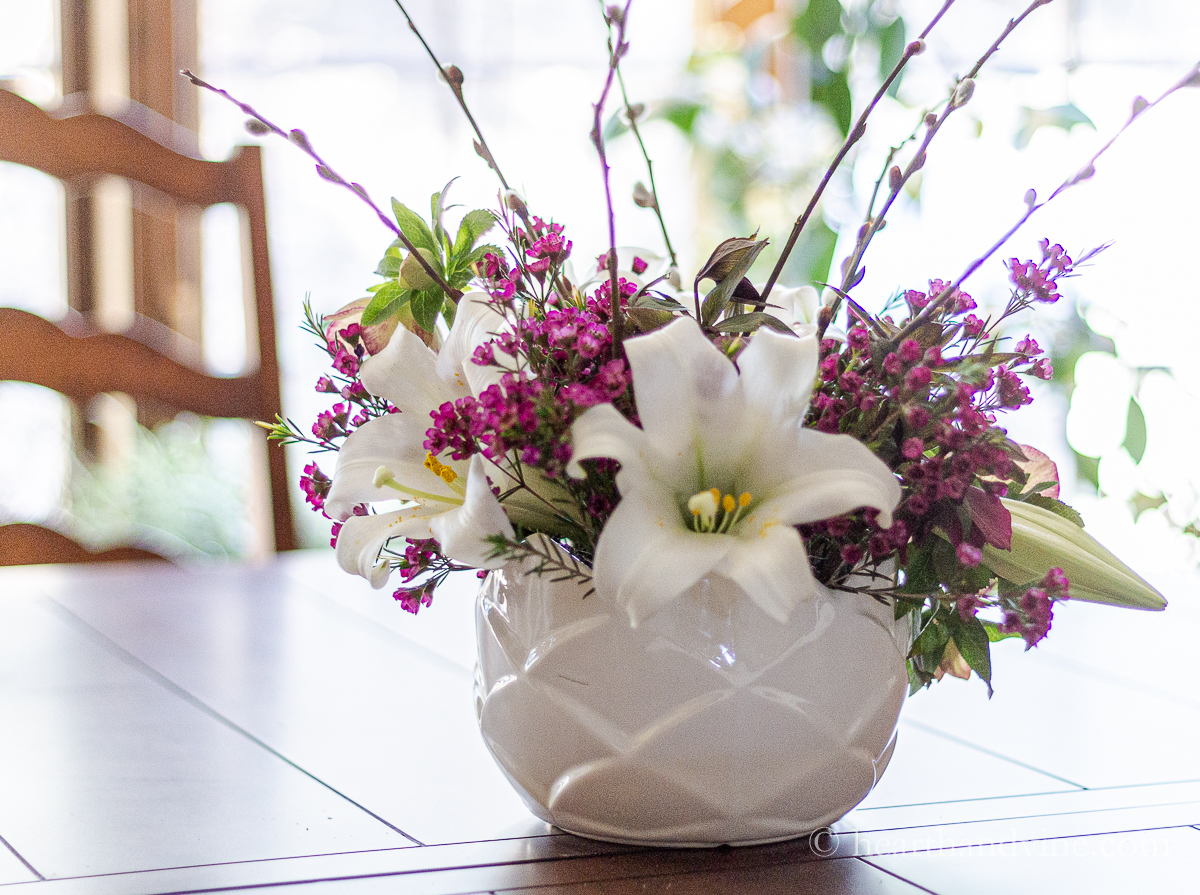 In the dining room.
Another view that shows off the hellebores.
This spring when you pick up an Easter lily or someone gives you one consider using it in a centerpiece with the blooms and saving the rest to plant in the garden.