Learn how to make this light-weight beautiful floral letter to hang on your door, or anywhere in your home.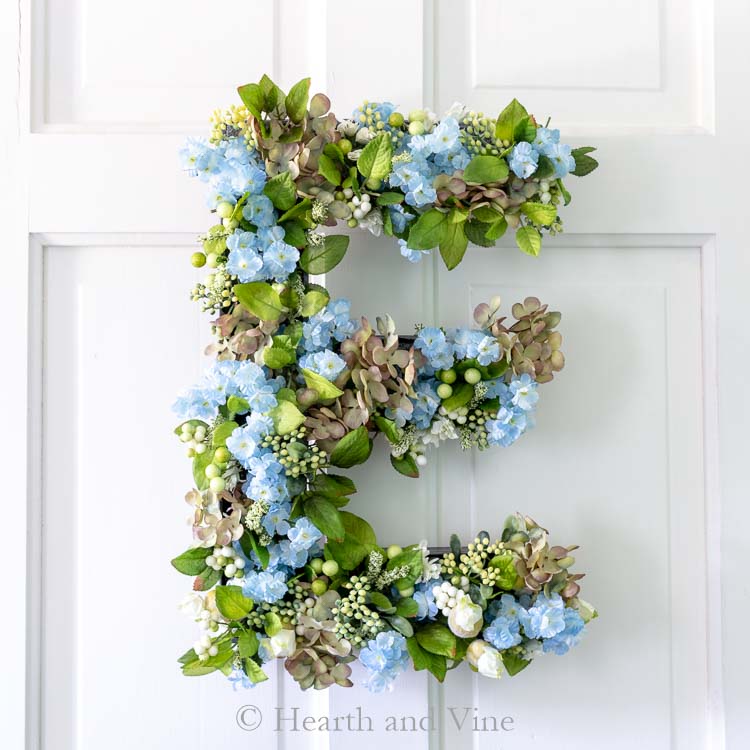 Blue and green are my favorite colors. So when I was at Hobby Lobby I chose a mix of blues and greens along with some neutral whites to create a fun floral letter for our home.
This post contains some affiliate links (that means if you make a purchase after clicking a link, there's no additional cost to you, but I will earn a very small commission. ) Click here to read my full disclosure policy.

The process is really easy. You can find these 3-D letters at Hobby Lobby for a few dollars. This is a 16-inch letter but they also have them in 8.25 inches. Don't forget that you can always use their coupon for 40% off if it's not already on sale.
For this project remove the top of the letter. I used a craft knife
but you could even use scissors with a bit of work. Next, remove the inner cardboard pieces. Keep them for another craft or toss in the trash.
Then cut up some foam and glue it inside. You can find this at the dollar store.
As you can see it's not really important to get every nook and cranny covered. Use some hot glue to keep the foam in place.
I wanted this very lightweight letter to look as if it was metal so I used some hammered look spray paint
on it.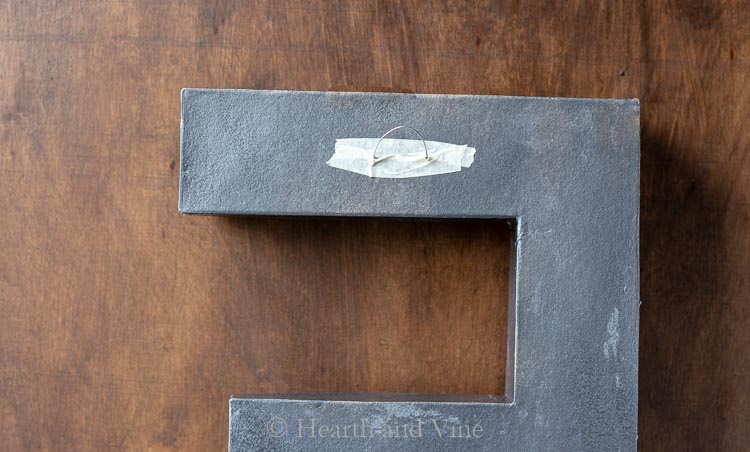 For a hanger, you can easily insert a piece of wire into the back and tape it in place. This piece is so light you really don't need anything heavy duty.
When adding flowers to the foam you may want to group smaller flowers together like these little blue blossoms.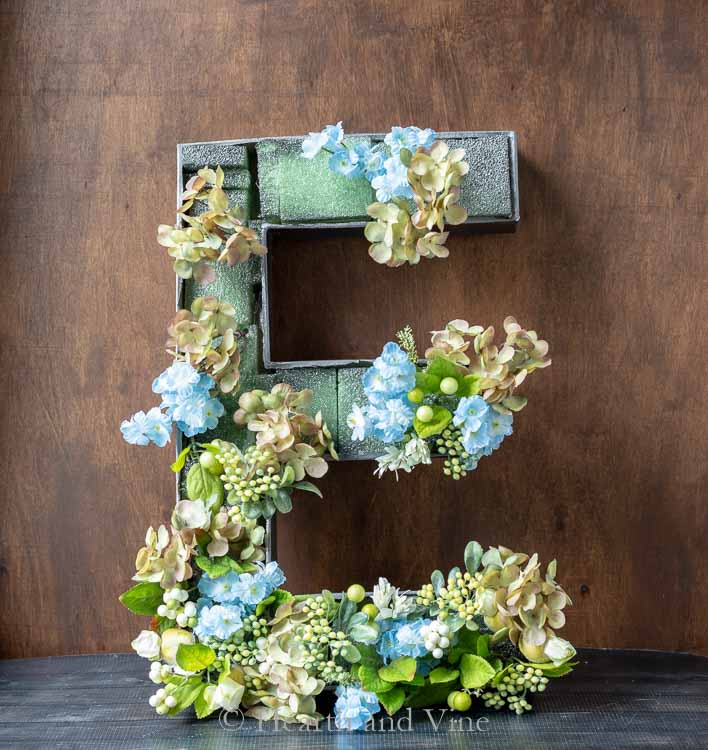 Use some heavy duty scissors or pliers to cut the flowers and leaves in small sections to push them into the foam.
I really like the look of this floral letter on our front door. It does have a roof over it so it should do okay during bad weather.
I could leave it on the white door shown above because that is the door to my daughter Emily's room.
However, I also really like the way it looks on our mantel, and since Emily is grown and doesn't live here anymore I think I'll leave it there for the summer.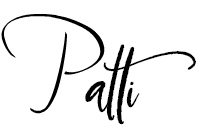 ---
P.S. You may also like this Easy Peony Wreath or this Spring Flower Basket arrangement. Both are made with faux flowers and are super easy to create.
Click Here to Save to Pinterest!