This felt flower wreath is easy to make and is perfect for fall. All you have to do is change the color scheme and you can make one for any time of year.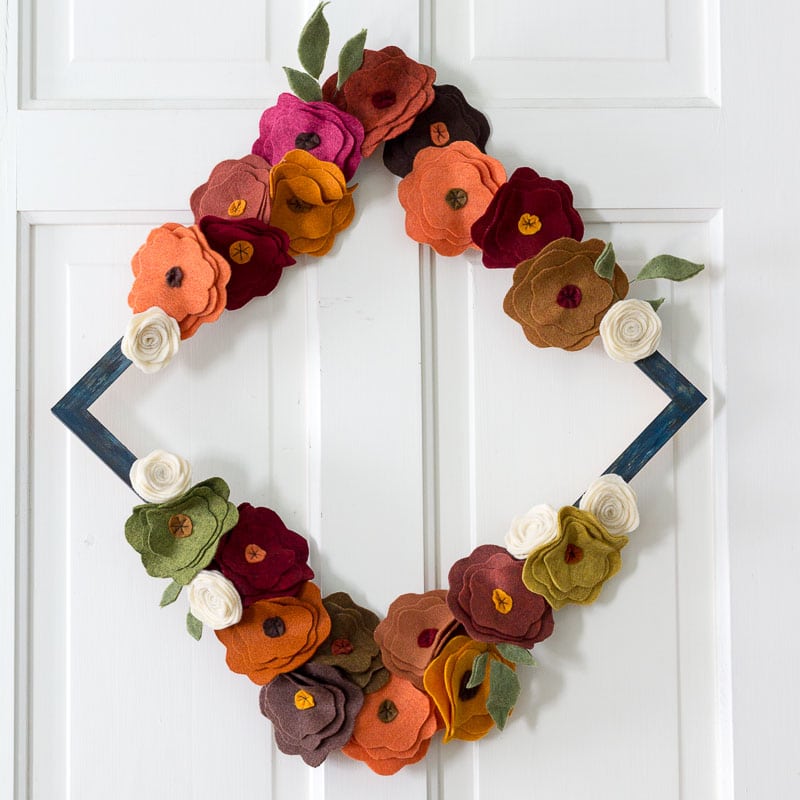 I've been wanting to make flowers out of felt for a while now. So when I came across this pretty fall colored pack, I thought it would be perfect to make a felt flower wreath for our front door.
This post contains some affiliate links (that means if you make a purchase after clicking a link, there's no additional cost to you, but I will earn a very small commission. ) i.e. as an Amazon Associate, I earn from qualifying purchases. Click here to read my full disclosure policy.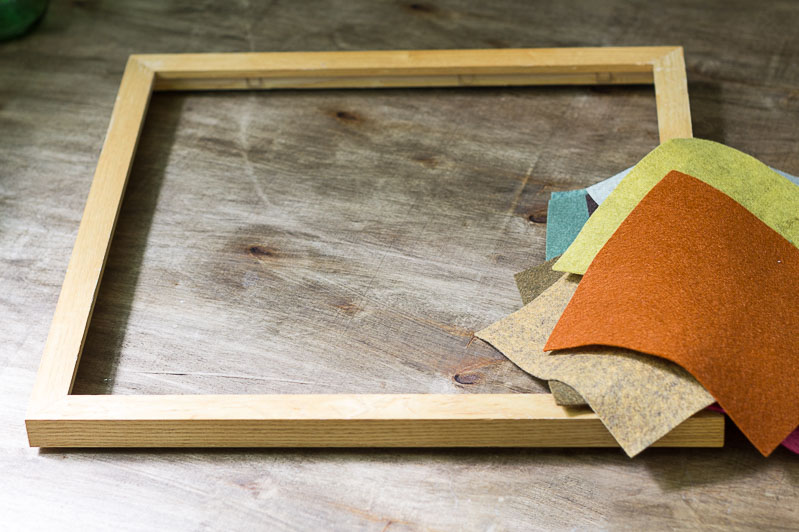 Felt Flower Wreath Tutorial
Supplies
I picked up this cute frame at the Goodwill store, around the corner from my house, for $2.99. I popped out the glass and picture to use the frame for the base. I'll keep the pic and matte in my stash of stuff. Who knows when it will come in handy?
It did take a while to trace and cut out all of the flowers. I ended up doing this at night while watching TV. It was a good way to keep my hands busy, keep me from snacking.
Here are a few templates you can use for your flowers. Just right-click the image and choose "save as." Then save it to your computer. Import to Word or just open in a photo viewer to print.
You can easily stack three different shapes on top with a contrasting color for the center.
Then with a doubled black (or any color) thread, sew from one edge to the other on the circle, making a star. Three stitches in total. Then pull taut and this will give the flower a puckered look. Stitch a little notch in the back, and knot to finish.
Rosette felt flowers
For the cream-colored rosettes, you can use one of the larger templates. Start cutting at one edge, about 1/4 of an inch, around and around. Stop when you get to the size of the base. Then using some fabric glue start rolling, and glue the beginning piece. Continue to add a little glue along the edge here and there, forming a rosette, until you reach the base. Put some more glue on the base, and cover the bottom.
You can make some pretty leaves by sandwiching a bit of wire between two identical pieces of felt with some hot glue. Twist a few stems together to form groups of leaves.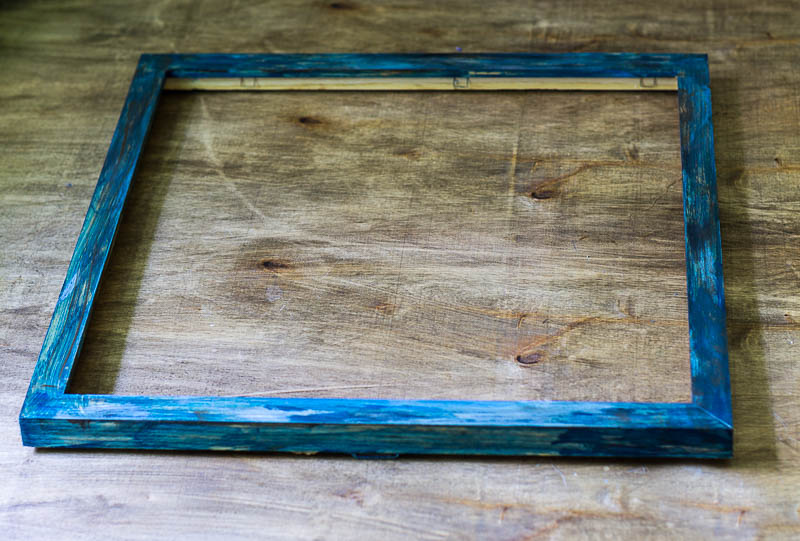 You can paint your frame. This one was painted in shades of blue with some black, white and gray, to complement all the fall colors.
Using hot glue attach the large flowers to the frame first, followed by the rosettes and leaves. This is where you can get creative. I wanted some of the frame to show but it might be nice to cover the entire piece with flowers. However, I probably wouldn't bother painting it then.
The great thing about this wreath that you can hang it square.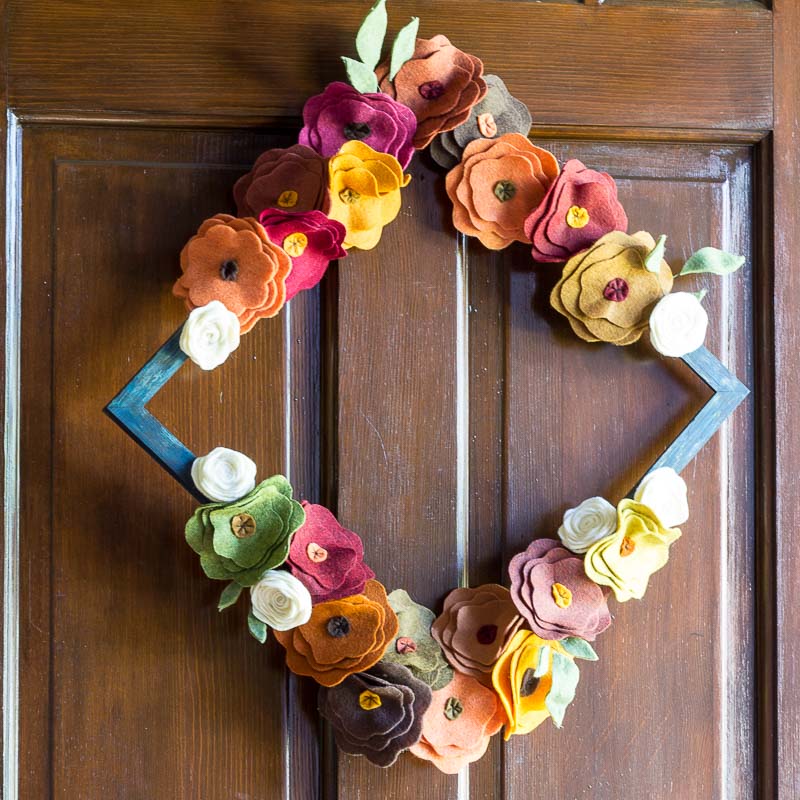 Or you can hang it on the corner with a diamond shape.
This felt flower wreath has a nice cozy feel, and I love it for fall.
However, you could certainly make this for any season by changing the colors or choosing colors that work well in your space for a year-round look.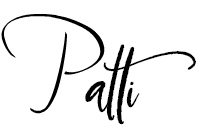 ---
P.S. If you are looking for more fall wreath inspiration you make like this Pine Cone Flower Wreath or this Floral Pumpkin Wreath. You can find them and much more on my DIY Projects Page.
Click Here to Save to Pinterest!