Learn how to make a spring floral arrangement from plants blooming around your home. An easy and inexpensive way to bring the beauty of spring indoors.
You can create a beautiful centerpiece before all of your show-stopping perennials and bushes are in bloom. Just look around at the many blooming trees and bushes this spring.
Foraging for centerpieces can be a fun challenge. You can use anything from items you have planted to those wayward plants growing wild, to create your centerpiece. Don't discount anything. Unusual branches with buds for texture, leaves in different shapes and shades of green, cuttings leftover from spring pruning all can contribute to a gorgeous arrangement.
As spring emerges, there are all kinds of pretty blooms from trees, shrubs and flowering bulbs. Even the bright green of new leaf growth is pretty enough to use in this arrangement.
This post contains some affiliate links (that means if you make a purchase after clicking a link, there's no additional cost to you, but I will earn a very small commission.) Click here to read my full disclosure policy
How to Make a Foraged Spring Flower Arrangement
Step 1
Walk around your yard and take some cuttings of your spring bloomers. I have a lot of white blooms and together with the bright green foliage, they make a beautiful crisp spring floral arrangement.
I still had pruning to do on my viburnum and dogwood so they were easy choices. Also, I had Solomon's seal that was invading my chives. I added a few cuttings from a fothergilla bush and for interest, some viburnum summer snowflake.
Step 2
Find a bowl or vase and add some chicken wire, a floral frog, or some other piece to hold your stems. I like to choose something short and wide for centerpieces so that they are easy to see over on the table. A grapevine sphere
from an old topiary was perfect for adding interest and more importantly structure to hold the plant material.
Step 3
Start with the strongest pieces first to create a base, such as thicker branches from trees or shrubs.
Build the arrangement from there, adding smaller stems and flowers.
Lastly, fill in with more delicate plant material and greenery.
A fast and inexpensive way to welcome spring inside your home, with the beauty growing right outside your door.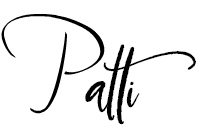 ---
P.S. I love creating floral arrangements from the garden. You may enjoy my post about my favorite Cut Garden Flowers for Arrangments or 5 Easy Summer Flower Arrangments.
Click Here to Save to Pinterest!