Learn about the many ways gardening can help improve your mental health, including personal accounts and scientific studies.
Everyone knows that a little bit of physical activity each day is vital to your health and happiness, but when it comes to gardening, there may be even more health-related reasons to get out there in the dirt.
How Gardening Improves Mental Health
Gardening, spending time around plants, and getting fresh air can have a positive effect on your mental health – sharpening the mind, decreasing stress, and much more. Perhaps when you are watering your plants, you are nourishing yourself, too.
Here are just a few of the popularly known mental benefits, either anecdotal or studied, to gardening:
First, many people believe that proximity to nature can promote feelings of tranquility, which can be replicated in your home, via gardening.
2. The regular, scheduled activity of watering and caring for plants can provide a helpful routine for those who are depressed.
3. Most gardeners find that the very act of caring for something and watching it grow is both rewarding and fulfilling.
4. Some experts believe that fresh air can help prevent Attention Deficit Hyperactivity Disorder (ADHD) in young people.
5 Studies have shown that gardening can decrease levels of cortisol, otherwise known as the "stress hormone."
6. Other studies indicate that there may be health benefits to Mycobacterium vaccae – a type of bacteria found in soil – including antidepressant effects and decreased anxiety.
7. The CDC reports that the activity associated with gardening can reduce the risk of depression – as well as obesity, heart disease, and other physical problems.
8. One astonishing study found that daily gardening decreased the incidence of dementia in adults aged 60 years or older by nearly 36 percent.
9. Finally, a Harvard study found that women who live in homes "surrounded by more vegetation" live longer, at a mortality rate that is 12 percent lower than their counterparts.
Whether or not you struggle with mental health, one thing is for sure: gardening, even more, can't hurt.
Have you found that gardening has improved your mental or physical health?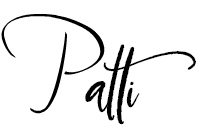 Click Here to Save to Pinterest!