Try this simple homemade eyeglass cleaner for your lenses, readers, and sunglasses to keep your view clear and your skin protected. It not only cleans the lenses but helps keep the bridge and frame free from bacteria that can aggravate your skin.
I have been wearing glasses since the second grade. By the time I hit middle school I was wearing contacts but I still wore my glasses at different times of the day. Now I'm wearing readers with my contacts and I seem to have a pair in every room of the house.
Even if you don't wear glasses for correcting your vision, chances are good that you will wear sunglasses so this easy DIY lens cleaner might be something you could really use.
This post contains some affiliate links (that means if you make a purchase after clicking a link, there's no additional cost to you, but I will earn a very small commission. ) i.e. as an Amazon Associate, I earn from qualifying purchases. Click here to read my full disclosure policy.
Making Eyeglass Cleaner
It's just basic ingredients. Water, rubbing alcohol, and a tiny bit of soap.
The rubbing alcohol works great for eliminating bacteria from the frames and the bridge and will help keep your skin clear. You can get this in 70% or higher concentrations. I don't think that the percentage really matters.
A tiny bit (a drop or two) of dish soap will help with greasy fingerprints, dust, and other grime.
Finish with water for a diluted spray.
I made a little label for mine. Feel free to use it for your own eyeglass cleaner.
A fine mist small spray bottle is a good choice but you could recycle an older bottle from something in your home. Just make sure to clean it well first.
When cleaning eyeglasses stay away from using paper towels, tissues, or the corner of your shirt. Instead, use clean microfiber cloths. Either a low pile one like this or the very fine cloth that you get from the eye doctor is best for wiping the eyeglass lenses after spraying.
This homemade eyeglass cleaner is quick and easy to create so perhaps you'll want to make a few for gifts to family and friends.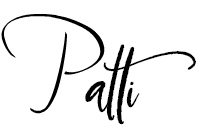 Print
DIY Glasses Cleaner
Learn how to make your own homemade eyeglass cleaner for glasses, readers and sunglasses.
Materials
Isopropyl alcohol

Dish soap

Water

2

ounce

fine spray bottle

Microfiber cloth
Instructions
Using a funnel pour the rubbing alcohol filling half of the bottle.

Squeeze in one or two drops of dish soap.

Fill the rest of the bottle with water.

Shake the mixture then spritz the cleaner all over the glasses and gently wipe with a good microfiber cloth.
Notes
If you don't have a small funnel you can mix the ingredients together in a small cup and then pour it carefully into the bottle