These little toilet bombs are easy to make with only a few ingredients and not much effort. Perfect for freshening up the bathroom.
When I saw this idea I had to try it. They are like bath fizzes for the toilet. Some say they are considered cleaning tablets, but I think of them more as a freshener for the toilet. Something you would add mid-week or maybe every three days when you just don't have time to thoroughly clean.
This post contains some affiliate links (that means if you make a purchase after clicking a link, there's no additional cost to you, but I will earn a very small commission. ) Click here to read my full disclosure policy.
Toilet Bomb Supplies
How to Make Toilet Bombs
Combine baking soda and citric acid in a large bowl, mix well.
Stir in essential oils.
Spray water over the mixture and stir.
Continue spraying water and stirring until you can grab some of the mixture and form a shape.
Press into ice cube trays or molds of your choice.
Let dry overnight and then pop them out of the molds.
How to Use Toilet Cleaner Bombs
Depending on the size you make place one or two of the bombs in the toilet bowl.
Let them sit and fizz up.
Then flush.
The baking soda helps to absorb odor and the essential oils provide a nice scent.
This amount of toilet cleaner bomb filled two trays giving me 4 dozen cubes.
This is not a replacement for normal toilet bowl cleaning but does help with freshening the toilet.
NOTE: You may want to use old ice cube trays for this or leave out the essential oils. I noticed that my molds still smell like eucalyptus even after washing.
Place the toilet bombs in a pretty container and set it on the back of the toilet or somewhere in the bathroom for easy access.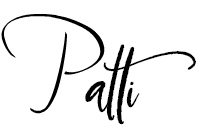 ---
P.S. If you like natural cleaners you may be interested in making your own Lemon Vinegar Cleaner. You may also like this post about making your own Homemade Cleaners. You can find them and much more on my DIY Projects Page.
Click Here to Save to Pinterest!