Perfect for the summer, try this easy recipe for a homemade insect repellent oil made with essential oils and jojoba oil.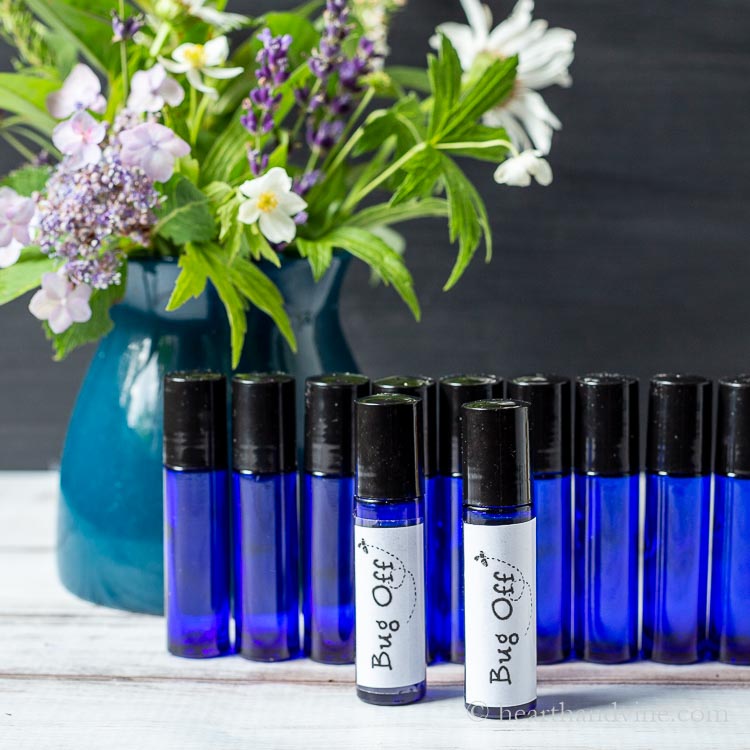 This summer is one of the hottest yet and I think the buggiest. I decided to put together some essential oils and jojoba oil in a roller bottle to help deter the bugs, especially mosquitoes from bugging me.
Years ago my older sister swore by perfumed lotion as a good way to keep bugs away. I believed her then, and I do now, but I rarely buy perfume anymore. I have made my own perfumed oil with essential oils and I thought the same idea would work well to keep the bugs away.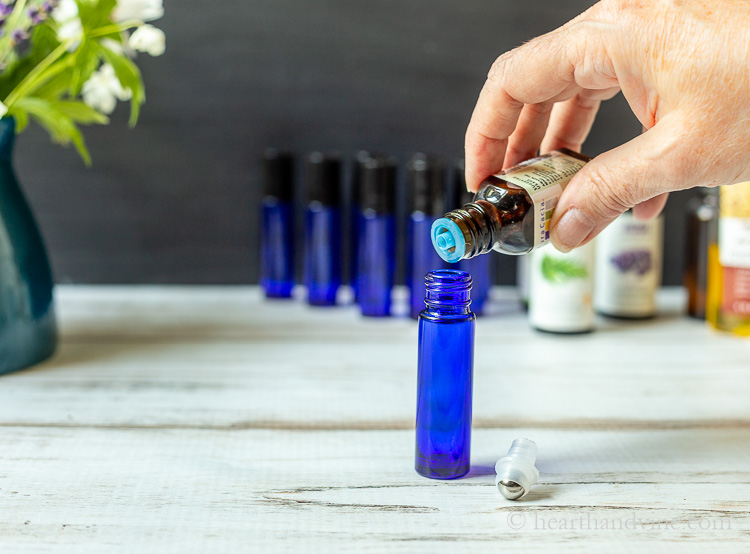 Homemade Insect Repellent Oil
Directions:
Remove the ball and stopper from the bottle.
Place all the essential oils into the roll-on bottle.
Fill the remaining space with jojoba or other carrier oil.
Snap the ball and stopper back into place and cover tightly with the cap.
Note: I searched for a leak-proof bottle but it seems like they are not to be found. Just be careful if you pack these in a bag on a trip. Perhaps wrap them in plastic first just to be safe.
The perfume oil blends are probably fine for this however, I tried doing a little research to see if some essential oils are better for deterring bugs.
It turns out that there is no great evidence that essential oils deter bugs. Especially when you stack them up to commercial products like DEET.
However, for my occasional need at a picnic or out in the garden I really don't want to put those chemicals on my skin. So, I came up with the above recipe that I like, and hopefully, it's strong enough to keep the bugs at bay.
You do need a carrier oil for your base. I used jojoba oil because it's actually a wax and will take a long time to go bad. Other oils like sunflower oil and grapeseed oil are good too because they don't have a strong scent of their own and are very light. However, they will not last as long.
The cobalt blue roller bottles are pretty and the dark color will help shield the product from exposure to light. You can also buy them in an amber color.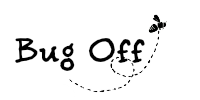 Feel free to use my little label shown above for your own bottles. Just click on the label and it should open up a pdf of labels for you to print.
If you already love using essential oils then this is a no-brainer. And it would make a nice gift for someone too.