Enjoy creating these DIY wine charms made with old wine corks, and wire. Then add your own touch with stamps, paint and/or markers.
I had a lot of extra wine corks leftover from my cork board project and wanted to try and come up with another use for them. After searching the web I found this simple yet fun DIY wine glass charms idea.
This post contains some affiliate links (that means if you make a purchase after clicking a link, there's no additional cost to you, but I will earn a very small commission. ) i.e. as an Amazon Associate, I earn from qualifying purchases. Click here to read my full disclosure policy.
How to Make Wine Cork Charms
You'd think that it would be easy to cut wine corks but it isn't. Especially if they are older and dried out. The trick is to set them in the microwave for about a minute.
The steam helps soften the cork making them easy to slice through.
You can get quite a few slices from just a few wine corks.
Pick out several of the best looking ones and make some charms.
Use a little bit of wire for the clasp. I used a thin gold wire for jewelry making but you can use any that you already have on hand.
This wire is thin and can be easily cut with scissors but if you want to use a thicker, heavier weight wire you may need to have wire cutters on hand. Also, the needle nose pliers may have a spot to cut through wire.
Cut a small piece and make a loop on one end with some needle nose pliers.
Then push it into the side of one of the cork slices.
Next, take a larger piece of wire and give it a round hoop shape by wrapping it around another wine cork.
Slip it through the loop in the cork slice and then use the pliers to twist one end into a loop and the other end into an open loop. This way you can clasp the ends together.
Perfect for fitting over the stem of any glass of wine.
The fun part takes it one step further by decorating the cork slices. I used some colorful Sharpies to write the initials of some of my family on and stamp pads to make some colorful cork charms.
These homemade wine charms could be made for any party theme. Make some for the holiday season, weddings, birthday parties, or a bridal shower.
Obviously, you can go to town with the possibilities. Could be the perfect gift for someone too, right?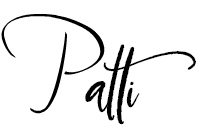 More Wine Recycling Projects
How to Make Wine Charms from Wine Corks
Recycle your wine corks into fun and festive wine charms to use at your next party with this easy tutorial.
Equipment
1 Pair of Needle Nose Pliers

1 pair of scissors

Sharp knife
Materials
Wine Corks

Paints, Stamps, Markers
Instructions
Set some wine corks in a bowl of water.

Microwave on high for 30 secs to 1 minute.

Dry off the corks and then slice them about 1/4 inch thick.

Decorate each cork slice with markers, paint, stamps etc.

Cut a small piece of wire about1/2 inch long.

Use pliers to make a loop at one end of the wire.

Stick the straight end into the side of the cork slice.

Cut another piece of wire about 1.5 - 2 inches long.

Wrap it around another cork to give it a round shape.

Use the pliers to create a loop on one of the ends.

On the other end use the pliers to turn back the end leaving it open to latch onto the loop.

Thread the large wire ring through the small loop in the cork slice.

To use: slide the wire loop around the stem of a wine glass and connect the ends to keep it in place.
Notes
For extra permanence, you could add a little glue to the post end of the wire piece you push into the side of the cork slice to make sure it never comes out.