This Meyer lemon cake recipe has Meyer lemon flavor in the cake, and frosting, and is topped with candied Meyer lemon peel.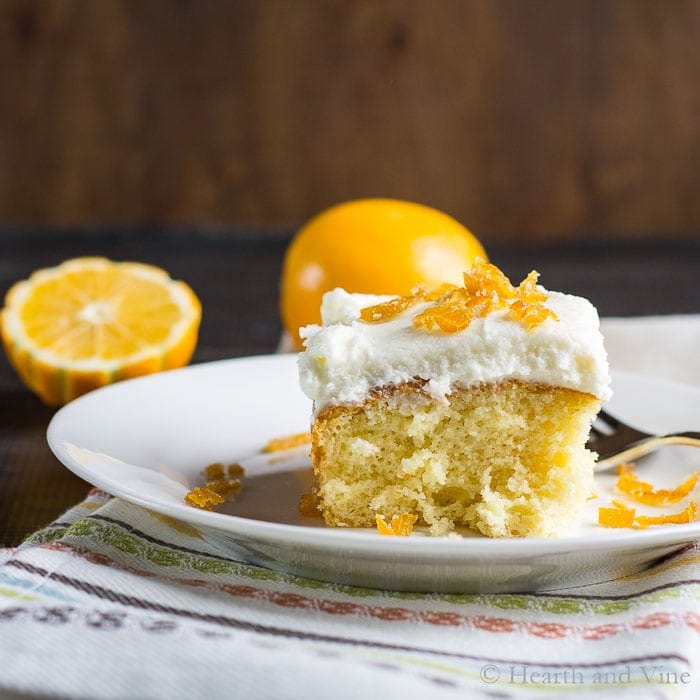 Bake Sale Meyer Lemon Cake
What do you do when you are inspired to make a Meyer lemon cake, but don't want to have any extra temptation at home. I saw this nice bag of Meyer lemons at Trader Joes, and I had a couple left on my own dwarf Meyer lemon tree, so I thought about making a cake. Luckily our church was in need of baked goods for their fish fry, so I was able to make the cake and then take it to the church.
I had to explain to the woman accepting donations why there was a piece missing because I needed it to take a photo for my blog post. She gave me an odd look but gladly accepted the cake.
To give the cake a little extra color and flavor, I decided to make some candied peel to garnish the top of the cake.
I picked up a disposable pan from the dollar store, so the church did not have to worry about returning a baking pan to me.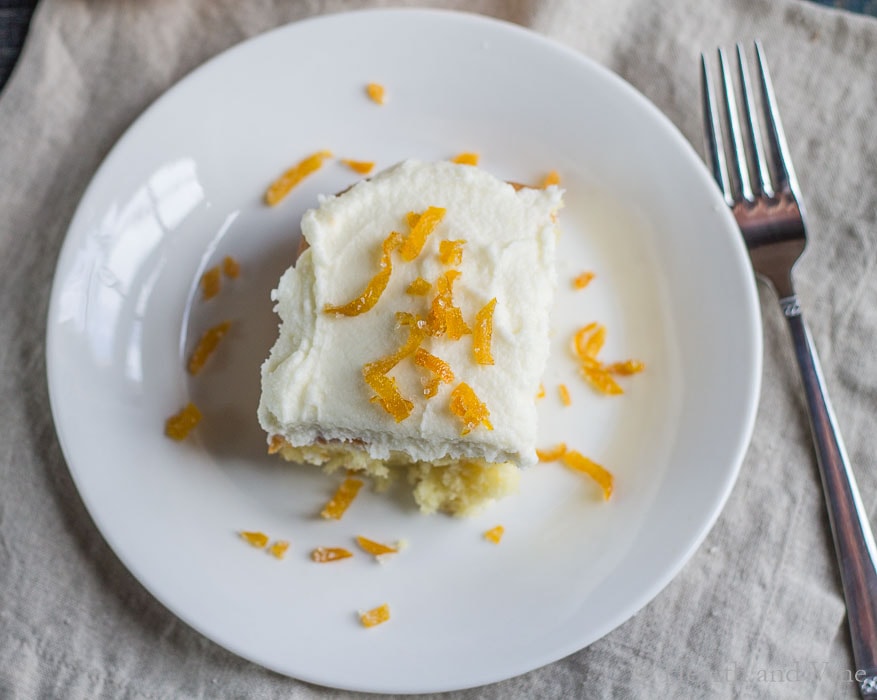 It turned out bright and sunny, perfect for an early spring dessert.
My husband and I tasted it, and we decided that it was something that we would enjoy from a bake sale. I hope all of those who bought it enjoyed it too.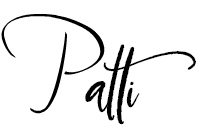 P.S. Meyer lemons are so delicious and I have used them to make a Meyer Lemon Pasta with Shrimp and a delicious Meyer Lemon Butter sauce for fish. See these and many more yummy ideas on my Recipes Page.
Click Here to Save to Pinterest!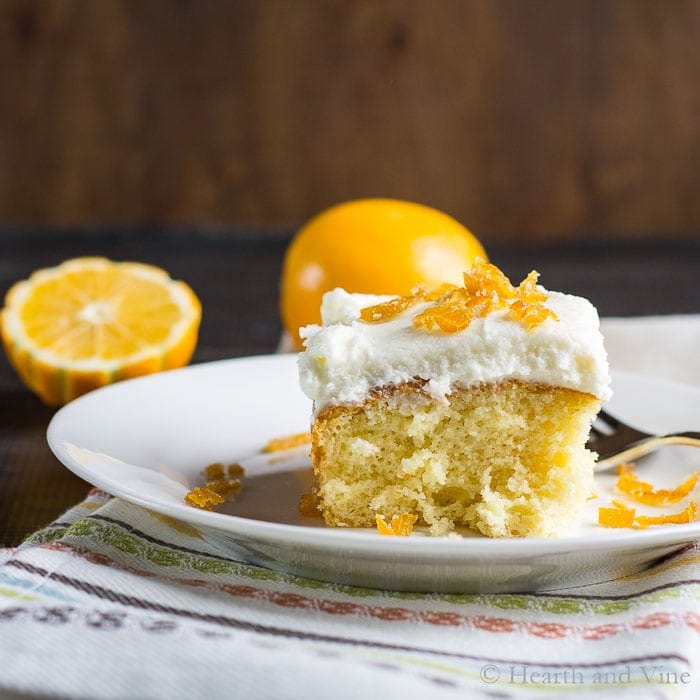 Meyer Lemon Cake with Homemade Candied Peel Topping
Ingredients
Cake
1 box yellow or white cake mix (3.4 oz)
1 box instant vanilla pudding
2 tablespoons Meyer lemon juice
Frosting
4 cups powdered sugar
1/4 cup Meyer lemon juice approx. 2 lemons
1 teaspoon Meyer lemon zest
1 cup butter - softened
2 tablespoons or more of milk
Candied Meyer Lemon Peel
ribbon of Meyer Lemon peel from 3-4 lemons
1 1/2 cups water
1 1/2 cups sugar
extra sugar for dusting
Instructions
Mix cake mix according to package add the pudding mix and an extra egg if the box only calls for 2 eggs.
Pour into a greased 13 x 9 sheet pan and bakes per the instructions on the box. Allow to cool.
Make frosting and add to top of cake.
Blanch the Meyer lemon peel in boiling water for 5 minutes. Remove and allow to dry.
Next dissolve the sugar into the water and add the dried peel.
Simmer for 15 minutes. Then remove to waxed or parchment paper and dust with more sugar.
Once the candied peel has dried slightly, chop and add to top of cake.