Here's a super simple thanksgiving wreath that you can reuse for another time.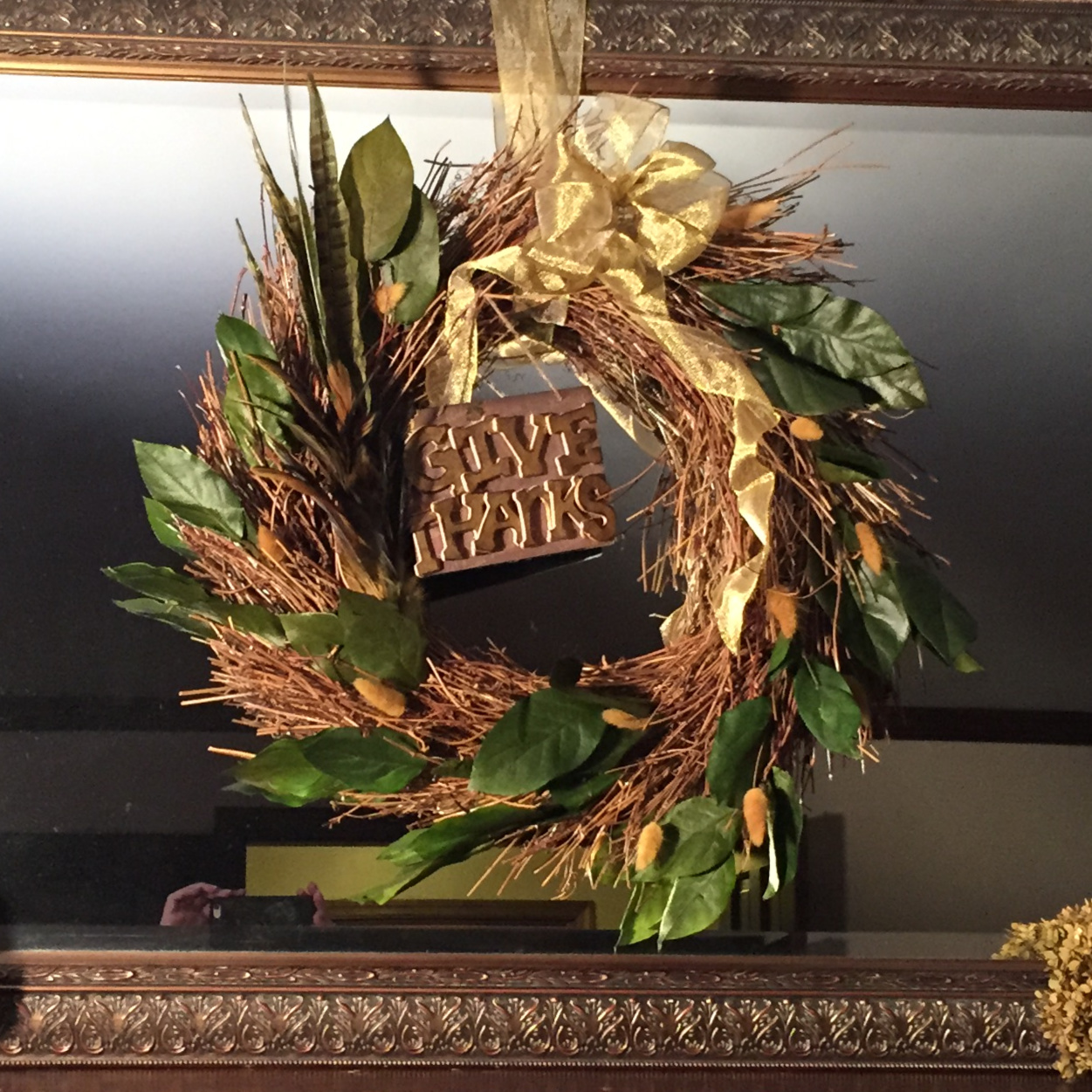 Thanksgiving here in the US is just around the corner and I know I have so much to be grateful for. My girls are coming home, which gives me an extra excuse to decorate, although I'm likely to turn around and start decorating for Christmas before they leave.
Making a Simple Thanksgiving Wreath
Pulling together a wreath is easy to do with a twig form or even a grapevine wreath. This is due to its ability to hold other materials by simply sticking them in and between the vines or twigs and then you can easily exchange your add-ins for something new, making this an affordable, reusable wreath for the next season. So I picked up a twig wreath that has a nice spiky, airy feel.
To give my wreath a Thanksgiving touch, I created a little (removable) metal sign to hang on the wreath. I purchased a bag of wood letters and painted them gold. Then I added a little antiquing glaze to give them an old feel. Next, I used a sharpie pen on the edges for definition. Then I hot glued the letters in a playful arrangement at hung the sign on the wreath.
Because I always enjoy wreaths that have a natural feel, I added dried salal leaves and some golden grasses. A beautiful gold bow completes the look.
Hanging a Wreath from a Mirror
Here's a handy tip. Place a command hook upside down on the back of the mirror. That's how you hang the ribbon attached to the wreath.
I hope this has inspired you to decorate for the holidays. Even a simple wreath like this one makes your home a little extra warm at this special time of year.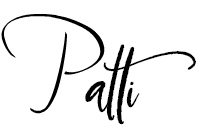 More Thanksgiving Decor Ideas