Learn how to make these beautiful Victorian Fringe Balls. Handmade Christmas ornaments you can easily create in minutes.
When I was first married I made some handmade ornaments from a magazine for our tree. They were kind of fancy. More of a Victorian theme.
Even though I'm more of a rustic, farmhouse, nature lover now, I still like to put them up. I can't believe how well they have held up for over 30 years. And, they are so easy to make I thought I'd share them with you today.
This post contains some affiliate links (that means if you make a purchase after clicking a link, there's no additional cost to you, but I will earn a very small commission. ) i.e. as an Amazon Associate, I earn from qualifying purchases. Click here to read my full disclosure policy.
Supplies
Pearl or Champagne Ornament balls
6 inch ivory fringe trim
Hot glue gun and glue
The links above are approximate. Often I use the exact same product as my supply list. However, since these are so old I can only approximate them. No matter, you can use any size or color balls you want. You can even change the length of the fringe.
How to Make Victorian Fringe Balls
This handmade Christmas ornament couldn't be any easier.
Start by cutting the fringe wide enough to cover the circumference of the ball. Mine is just about 8.5 inches long.
Run a bead of hot glue along the top edge. Then place it around the middle of the ball.
Mine are so old that some of the fringe comes off but it still stays together in a circle. In this case, I just push them right back on the ball.
I guess that means you could just glue the ends of the fringe together instead of trying to glue it to the entire ball, but I'll leave that up to you.
I like the 6 inch length but I do think 4 or 5 inch fringe would work well too.
Here they are on our tree many years later.
Another ornament I made at the same time as the fringe ornaments are these dried flower ornaments. You can see one above on the left side. Now, they did not last nearly as long. So I recreated some as a project for the blog a few years ago.
Like so many people I've collected and made many different kinds of ornaments over the years. Somehow these fringe beauties manage to make it on the tree and still look great.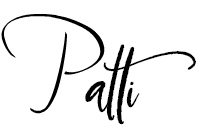 ---
P.S. You may also love these Kissing Ball Ornaments or these Scented Rosebud Ornaments. See them and much more on my Decorate Page.