Decorating a delicious cake is just as fun as baking it, as seen in this lovely winter woodland cake that you can make all season long.
This year we went to my sister's place for Christmas Eve. Since I wasn't hosting I had plenty of time to make something delicious and contribute to the celebration.
She asked me to bring dessert. So I thought I'd make two. One chocolate, because everyone loves chocolate, and one that was a bit more festive.
For the chocolate dessert, I made peanut butter stuffed chocolate cookies. You can see that recipe next week.
This post contains some affiliate links (that means if you make a purchase after clicking a link, there's no additional cost to you, but I will earn a very small commission. ) i.e. as an Amazon Associate, I earn from qualifying purchases. Click here to read my full disclosure policy.
In keeping with my natural holiday decor theme, I decided to pick up this fun wood slice tray
for the base. I think it would be great for all kinds of serving, even a nice charcuterie board.
Cover the edges with parchment paper to keep them clean while decorating the cake. Also, be sure to leave enough on the outside to be able to pull the sheets of parchment off when finished.
The filling was a mix of cherry preserves and buttercream frosting. You could use any flavor you like. Using preserves helps because they are nice and thick.
To keep the filling from dripping over the sides try making a ring (or dam) of frosting around the outer edge first.
I don't even use a pastry bag. Just a plastic baggie. Pour your frosting into the baggie and push it towards a corner. Then snip a bit of the corner off. Then you can twist the bag and push the frosting through the hole just like a pastry bag.
Now for the fun part. The decorations. My other sister had some sanding sugar
that she was trying to find something to do with so I gladly took the white off her hands. I love the way it made the frosting shine and look like snow.
I also made some sugared cranberries to add a little color to the top and a nice band around the base.
How to Make Sugared Cranberries
Heat water and sugar in a 2 to 1 ratio. I used 1 cup water to 1/2 cup sugar for a cup of cranberries.
Add your cranberries and let them simmer for about 5-10 minutes.
Remove and strain the cranberries. Let them cool on parchment for a few minutes until you can handle them.
Roll the cranberries in sugar and place back on parchment to dry a bit before using.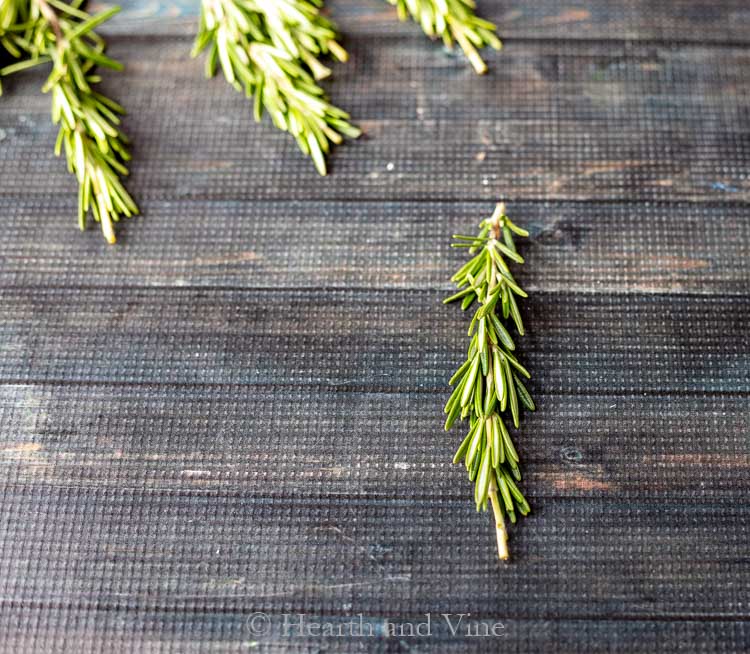 Originally I was thinking about using fresh pine or even some artificial sprigs for trees.
But then, I notice that rosemary sprigs turned upside down look just like trees! So I just rinsed them off and removed enough leaves from the bottom (actually the top) to sink into the cake.
The cake is super moist and tastes wonderful with the cherry filling.
Doesn't it look festive!
And, since it's a winter woodland cake, this theme would work well even after the holidays.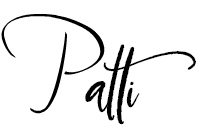 Winter Woodland Cake
Decorating a delicious cake is just as fun as baking it, as seen in this lovely winter woodland cake that you can make all season long.
Ingredients
Cake
Box of vanilla or white cake mix

3

eggs

1

cup

water

1/3

cup

vegetable oil

small box of vanilla pudding mix

3.4 oz
Buttercream Frosting
8

cups

powdered sugar

2

cups

butter softened

2

teaspoons

vanilla

1/4

cup

milk or more
Cherry Filling
1/2

cup

buttercream frosting

1/4

cup

cherry preserves
Instructions
Preheat oven to 350 degrees

Butter and flour two 8 inch cake pans

Combine cake mix, water, vegetable oil, eggs, and pudding mix in a large mixing bowl.

Mix on medium speed for 2 minutes.

Transfer to pans and cook for 30 minutes, checking to see if a toothpick inserted in the middle of the cake comes out clean.

Cool on a wire rack for 10 minutes.

Remove from pans and transfer to the refrigerator.

Cool for an additional 15 minutes.

In the meantime make buttercream frosting by combining butter and sugar.

Add vanilla and milk. Mix well adding more milk to get your desired stiffness.

Remove 1/2 cup of frosting and mix with preserves to make the filling.

Remove cakes from the refrigerator and cut off the top domes to make them flat.

Place one cake bottom side up on a parchment-lined tray or cake plate.

Using a cake bag or plastic bag, pipe some frosting around the edge to make a dam.

Fill the dam in with the cherry filling.

Top with second cake bottom side up and crumb coat. (a light coating of frosting)

Move back to the refrigerator to set for 15 minutes.

Remove from the refrigerator and continue to frost the entire cake.

Decorate by sprinkling white sanding sugar all over.

Place some rosemary sprigs upside down to create trees.

Remove parchment and add sugared cranberries all around the base of the cake and among the trees.

Refrigerate until ready to serve.
Nutrition
Serving:
1
g
Calories:
564
kcal
Carbohydrates:
72
g
Protein:
2
g
Fat:
31
g
Saturated Fat:
17
g
Polyunsaturated Fat:
12
g
Trans Fat:
1
g
Cholesterol:
101
mg
Sodium:
306
mg
Sugar:
69
g