These beaded garden ornaments are fast, easy, and inexpensive to create. They also make great yard art gifts, and may help attract birds and butterflies to your garden.
This post contains some affiliate links (that means if you make a purchase after clicking a link, there's no additional cost to you, but I will earn a very small commission.) Click here to read my full disclosure policy.
Making garden crafts or yard art is always a fun thing to do with kids, or garden clubs and groups. This one is the easiest yet.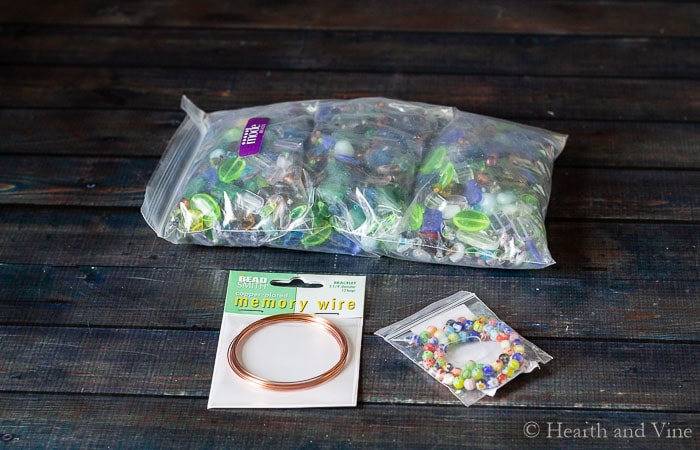 Supplies
Using memory wire that I believe is manufactured for bracelets, you can make glittering lengths of beads, that bounce and sparkle in the garden.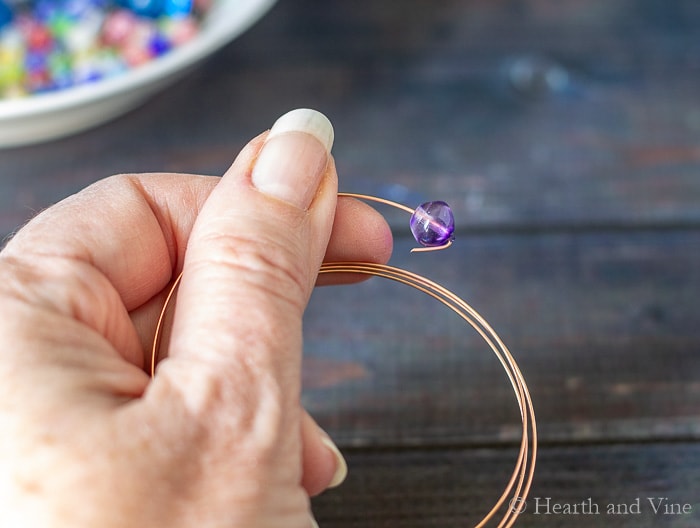 Start by threading a small bead to the end of the wire, and then use needle nose pliers to crimp the end. This will prevent the beads from falling off.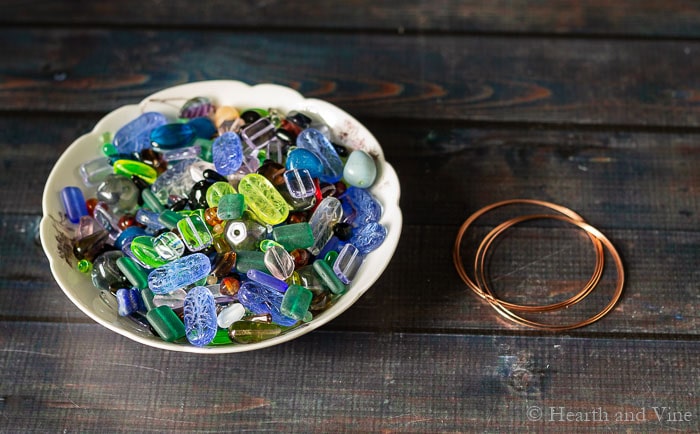 Then continue adding beads in any pattern you like. When you have finished threading the beads, crimp or make a loop with the remaining wire to use as a hanger.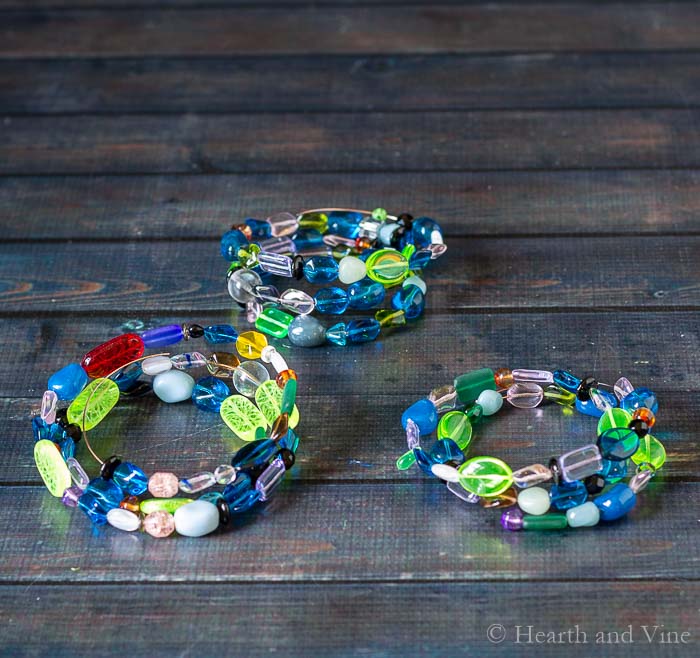 I ended up cutting the memory wire to make three beaded garden ornaments, but you could make two, or even one long piece for this project.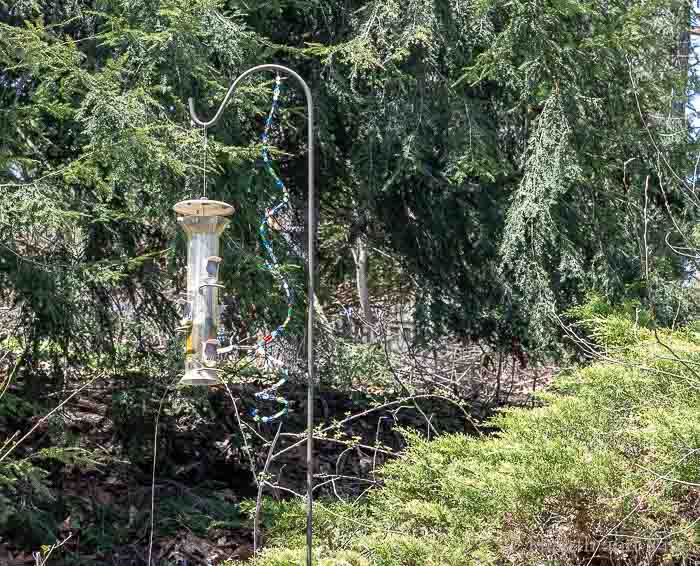 Here you see two of the three, hanging from our bird feeder hook.
These are hung on our lamp post. Looks like jewelry for the outdoors, huh?
They are pretty to look at, and I'm hoping will also attract butterflies and other wildlife to the garden.
As I mentioned earlier, this is an easy one for the kids and would be a perfect project for them to make as a gift.
You could also hang these from a tree branch, or make smaller ones, hung from a mini stake to place in flower pots. Something like the sea glass ornament or the garden charm accessories projects.
Another fun, easy and affordable craft for all to enjoy.
Beaded Garden Ornaments