This breakfast grilled cheese sandwich is made with an egg, bacon, spinach and Gouda cheese for a delicious hearty meal.
There's a place not too far from where my girlfriends and I spend our weekend getaway called The Pickled Chef. Oddly, it's located in a strip mall.
The owners run a small farm and serve the most delicious farm to table food. They also sell all kinds of canned pickles, veggies and other delicious small-batch goodies that they have made.
The main offering is a variety of grilled cheese sandwiches and they are decadent.
I love them so much I had to try and create one myself when I got home.
Making a Breakfast Grilled Cheese Sandwich
This is a breakfast grilled cheese sandwich, though it's good any time of day. I think of it as a weekend late rising breakfast or special occasion breakfast.
It starts with thick slices of bread. I use a basic Italian bread from the grocery store and cut it myself.
I tend to have a thing for combining spinach in my breakfast recipes. I've used it in a breakfast egg muffin and a quiche recipe. Maybe that's why I add a little sauteed spinach to this one. Or maybe I think adding spinach will balance out the decadence of this sandwich.
I chose Gouda for the cheese. The people at The Pickled Chef use a yummy white cheddar.
Bread, followed by a healthy layer of cheese, spinach, and slices of bacon is the start of the sandwich.
Then it's topped with a fried egg (over easy/medium) and more cheese before adding the top piece of bread.
The key to any good grilled cheese is keeping it covered and on low heat until all the cheese has melted. Often too high heat will result in burning the bread before the cheese is melted through. Using grated cheese helps too.
For me, a nice golden grilled bread is ideal.
The biggest issue for this breakfast grilled cheese is the fact that you need to work quickly and serve it immediately.
However, I totally think it's worth it.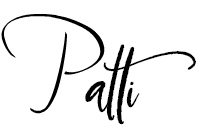 Click Here to Save to Pinterest!
Breakfast Grilled Cheese Sandwich
This breakfast grilled cheese sandwich is made with an egg, bacon, spinach and Gouda cheese for a delicious hearty meal.
Ingredients
2 thick slices of Italian bread
1 cup of baby spinach
2 tablespoons of butter
1 teaspoon olive oil
1 cup of grated Gouda cheese
3 slices of pre-cooked bacon
1 egg
Instructions
Saute spinach in olive oil. Set aside
Microwave bacon for 1 minute. Set on paper towels and absorb extra grease.
Fry the egg in a pan over easy.
Butter two pieces of thickly sliced Italian bread.
Heat a non-stick skillet on med-hi heat.
Place one piece of bread butter side down on the skillet.
Add half of the grated Gouda on top.
Next add the spinach, followed by the bacon broken in half.
Top with the egg and the rest of the cheese.
Add the remaining slice of bread butter side up.
Flip the sandwich and cover for 2 minutes or until lightly golden.
Remove from heat. Slice and serve immediately.