These DIY Easter egg planters made with air dry clay are perfect for your holiday table and other spring decorating spots.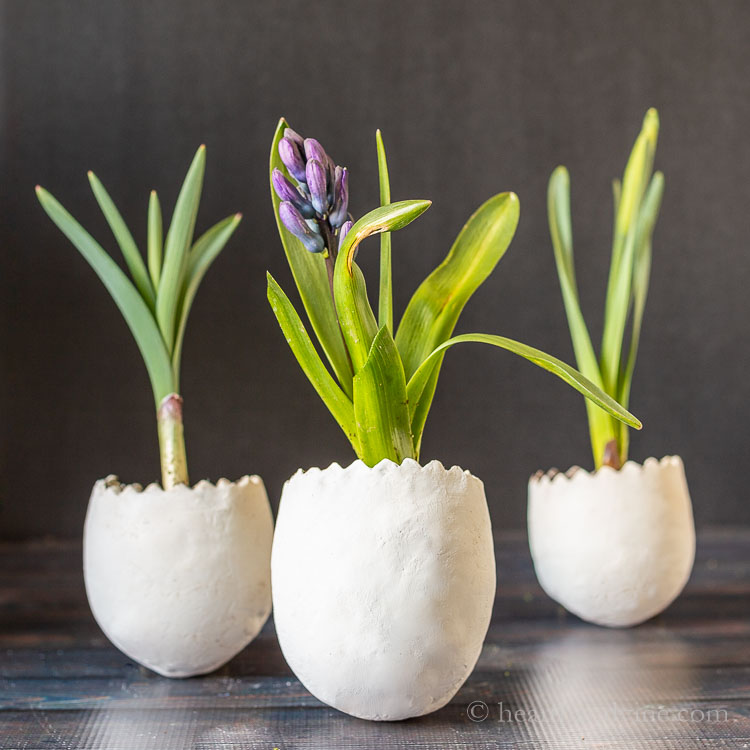 I wanted to make large easter egg planters and fill them with a few flowering bulbs from the yard, and maybe also some as a cute table setting decoration.
At first, I thought of traditional paper mache but I was worried that they wouldn't be sturdy enough to hold live plants so I decided to try air dry clay.
This post contains some affiliate links (that means if you make a purchase after clicking a link, there's no additional cost to you, but I will earn a very small commission. ) i.e. as an Amazon Associate, I earn from qualifying purchases. Click here to read my full disclosure policy.
DIY Easter Egg Planters
Supplies
Start by rolling out the clay to about 1/8 inch thick.
If you want you can use a clay pinking cutter to give a decorative look to the top edge of the egg.
Then wrap the clay around the middle of a small balloon. I used water balloons for this craft as they are all nice and small.
Fold the edges together at the bottom and pinch away excess clay.
Work on the clay with your fingers to smooth all areas and creases much as you can. A little water will also help to smooth out the clay.
The clay egg planters take at least 24 hours to dry, sometimes 48 hours. At that point, you can pop the balloons and remove them from the clay shell.
Then use sandpaper to get rid of any rough edges.
Next, insert some artificial flowers into any kind of foam you may have lying around.
Then use a bit of hot glue on the bottom of the foam and place it the egg.
Top with a bit of sheet moss around the base of the flowers.
You could paint the eggs if you want but I like the natural color of the air dry clay.
The smaller balloons made great small eggs to adorn our place setting for Easter.
The larger eggs were planted with a daffodil, a hyacinth and an allium bulb from my garden.
I will be using them for my centerpiece. Check back next week to see the entire centerpiece tutorial.
Note: You have to be careful with water. The air dry clay will break down with water so when you are planting live plants be sure to water the soil lightly before planting the bulbs. This will help keep the flowers alive for at least a week. However, I would not recommend watering them again. If you must, use as little water as possible.
These DIY clay Easter egg planters turned out great. They are very festive and a nice addition to our Easter table and spring decor.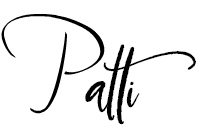 Click Here to Save to Pinterest!