Learn how to use eggshell planters to start seeds and decorate your table. They also make great take-home favors for family and friends.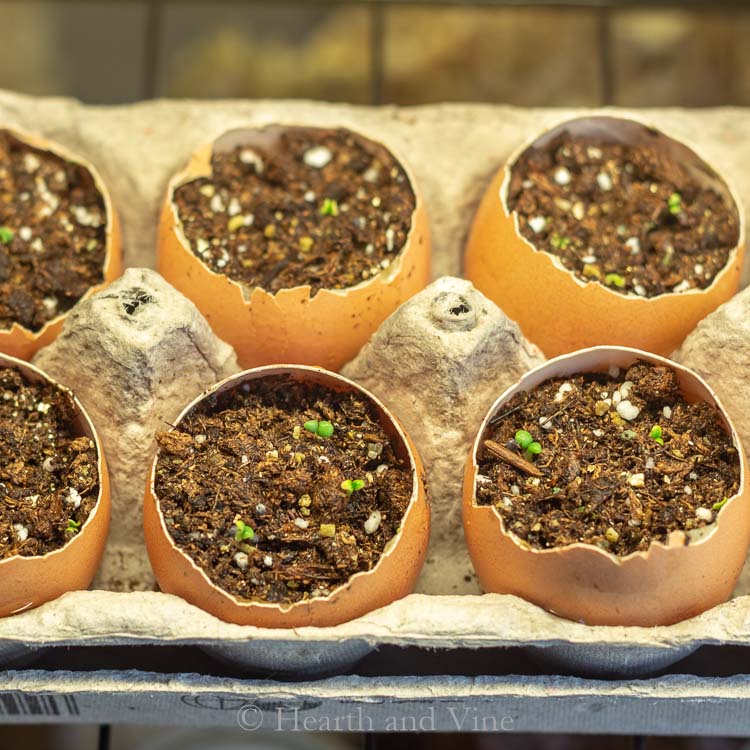 When I start seeds indoors I usually use some commercial kits or some kind of biodegradable pots from the nursery. However, this year I thought it would be fun to start some basil seeds in eggshell planters and use them as Easter table favors.
I chose basil seeds because they are easy to grow and I know everyone in my family loves it.
If you want to have some growing in time for an event you need to check the label on the seed packet for days to germination and count backward. This packet says they will germinate in 10-14 days. That means I need to plant the seeds at least two weeks, or even longer, to make sure I have nice seedlings to give out at Easter.
DIY Eggshell Planters
Start by gently cracking an egg at the narrow end and pulling away the top 1/4 or 1/3 of the shell.
Save the inside egg for cooking. I made a couple of quiches for dinner with mine. Some people suggest whisking them and placing them in containers to freeze for later.
Then also poke a small hole on the opposite end with a needle or small nail for drainage.
Rinse out the shell and dry out completely.
Next, use a seed starting mix to fill about 3/4 of the shell. Be sure to moisten it first because it's very dusty and will work better if you wet it first.
Leave a little room for the seeds and additional soil.
Technically, you should only use one to two seeds per egg. However, as you can see the seeds are tiny. So I just sprinkle them over the eggs.
This means you will have to thin them out later, but you don't need to worry about that until they start to get crowded.
Add a bit of soil to cover the seeds and spray them with more water.
Place the eggshell planters back in their carton, and put them in a sunny spot or under lights.
Continue to spritz with water daily, making sure they don't dry out. You can even place some plastic wrap over top to retain moisture.
The seed package states that these seeds germinate in 10 -14 days. Here's what they look like on day ten.
Once they grow larger and start to get crowded thin them down to 1-2 plants per shell using tweezers or just your fingers.
When to Plant
Plant them in a container or in the garden outside at the appropriate time. You can find specific information relating to the plant you are growing on the seed packet.
For basil, you'll want to wait until the weather is reliably warm because basil hates cold weather. I usually plant it at the end of May here in Pennsylvania.
Just a couple of basil plants will grow to give you plenty to use in your cooking all summer long.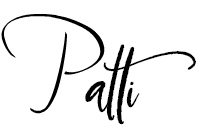 ---
P.S. Gardening is one of my most favorite hobbies. I do tend to stick to ornamental gardening but herbs are right up there with the flowers. I have many posts about herbs on my Gardening Page. A couple of favorites are Growing Herbs in a Burlap Sack, and Growing Herbs in a Strawberry Pot. For decor lovers try this Easy Herbal Harvest Wreath.
Click Here to Save to Pinterest!