Be inspired by some spring mantel ideas using handmade bird nests, different types of moss, and lots of texture from wood and metal pieces.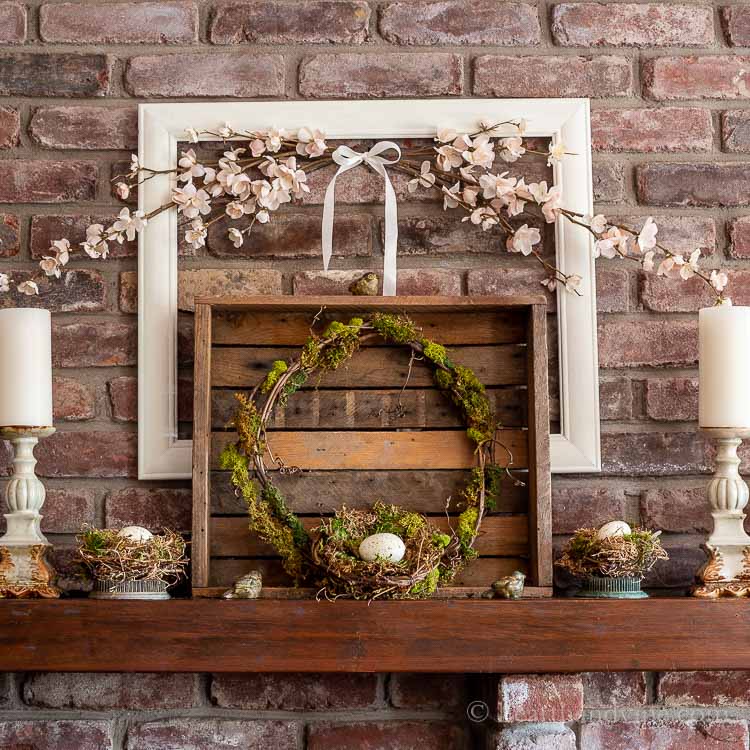 What makes you think of spring?
For me, it's the emergence of green coming back into the garden. Green moss and green buds on the trees, followed by blossoms. Birds come back, singing, and watch over their babies in their nests.
These ideas are the inspiration for my spring mantel.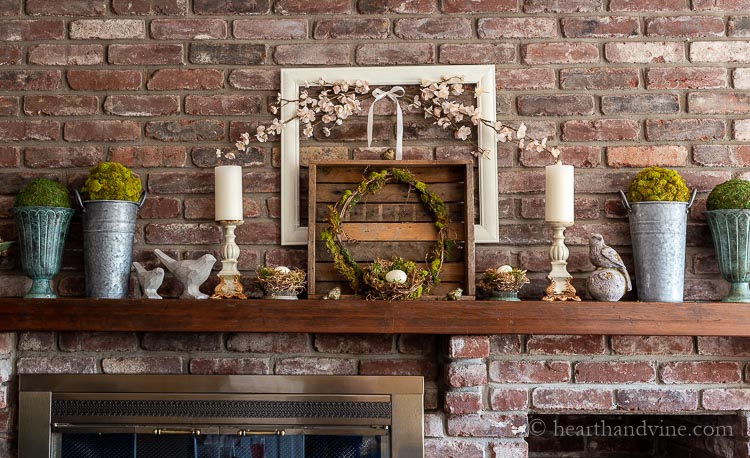 Natural Spring Mantel Ideas
The center of the mantel highlights a couple of handmade bird nests that I created last week using a few different kinds of materials. These are things you can find in the yards and some materials that you may already have on hand.
The center also has an easy wild grapevine wreath from the garden. You may agree that once you have grapevines in the garden they are hard to get rid of, so I enjoy crafting with them. I added a little sheet moss and reindeer moss to this wreath. Just a little bright spring green adds to the natural appeal of the wreath.
Birds also remind me of springtime so I also added a few cement and ceramic birds among the nests. Flanking the center we have a few urns with moss balls and a small aged galvanized pail with some faux hydrangea flowers.
I really like the way all the soft green moss works with the different metals. The muted colors with bits of bright green capture the essence of early spring as the trees and garden start to grow back into their glory.
A couple of artificial flowering spring blossom branches are hung from the center of an old frame for a finishing touch.
Take some cues from nature and create a beautiful spring mantel of your own.
For more inspiring ideas stop by some of the other great posts listed below this entire week as part of the Spring Ideas Tour.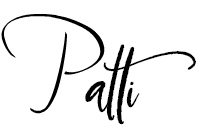 More Spring Decorating Ideas