See how easy this cork board DIY project is to create. It makes a fun and practical welcome board that you can pin all your notes and pics.
Are you one of those people who liked to collect old wine corks? Maybe you've thought about it but never actually collected them. Whether you collect corks or just like the idea of them you can make this fun cork board for your home. Or make one to give to a friend.
This post contains some affiliate links (that means if you make a purchase after clicking a link, there's no additional cost to you, but I will earn a very small commission. ) i.e. as an Amazon Associate, I earn from qualifying purchases. Click here to read my full disclosure policy.
DIY Cork Board Project
You do need wine corks. You can buy them at craft stores either new or recycled corks like the ones I bought shown above.
You'll also need a frame. I found this fun unfinished wood frame at Hobby Lobby but you can use an old picture frame from home or something you picked up at a thrift store.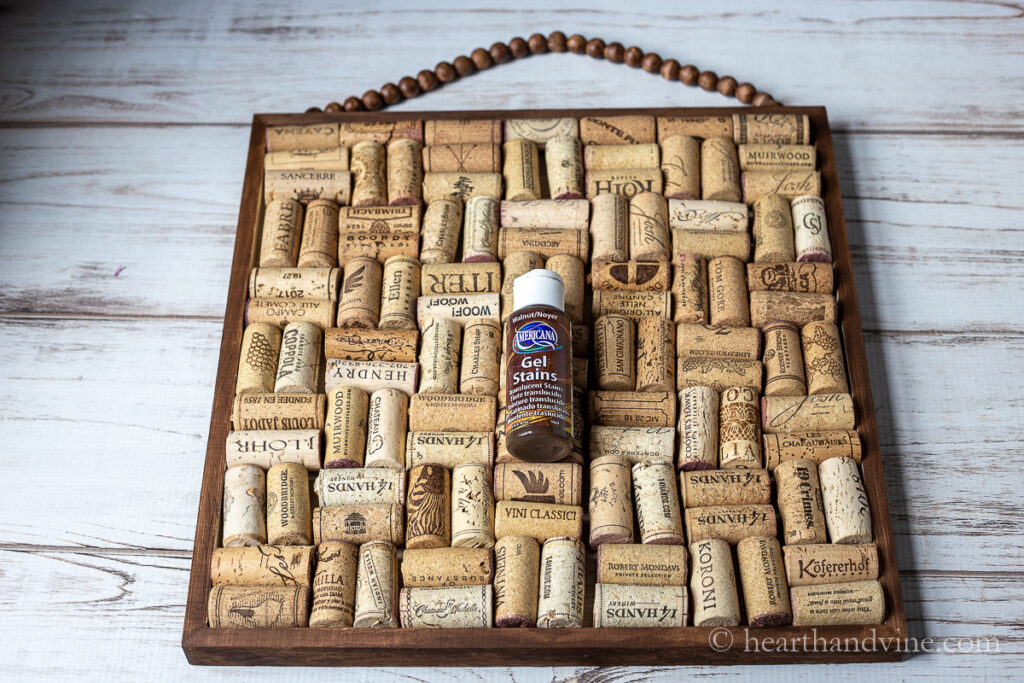 Since my frame was unfinished I used this gel stain to pretty it up. It's much easier to work with than regular wood stain and it doesn't smell.
Make a pattern that you like with the corks first. They could all be placed in a straight line or a pattern like the one I used. Hopefully, the corks will fit in the frame fully. If not you can cut the corks or add some wood trim around the frame as filler.
Once you have a pattern in mind add a little hot glue to the back and press it into place. It's that easy.
Note: It's really easy to burn your fingers with hot glue. You may want to wear a plastic glove to protect your fingers.
Now you have a beautiful cork board made with recycled wine corks for that perfect spot. You can place post-its, pin messages, "Save the Date" notices, special pictures, etc.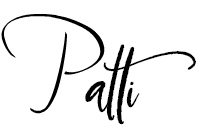 Print
DIY Cork Board Craft
Have fun with this DIY corkboard tutorial that uses recycled wine corks for the center within a simple hanging frame.
Materials
Wood Frame

Recycled wine corks

Gel Stain

optional
Instructions
Paint the frame with gel stain or paint if desired.

Arrange the corks in a pattern to fit the frame. If they don't fit exactly try adding some wood trim, or other filler on the outside edges. You could also cut the cork to fit.

Place a line of hot glue on the back of each cork and set them in place.

Hang and place post-it notes or pin important notes to the corks.
Notes
You can use different frames for this project.
I used about 105 corks for my frame but the number will depend on the frame you are using.
I used a gel stain to cover the unfinished wood of my frame but you could leave it natural or paint it.
You can use any kind of pattern you like with the corks, however, it's a good idea to place them all inside the frame first before gluing to see how they fit.