This DIY grapevine pumpkin wreath is easy and inexpensive to make. You use real vines from your yard to create a wreath and embellishing it with dollar store decorations or other fall decorations that you probably already have around the house.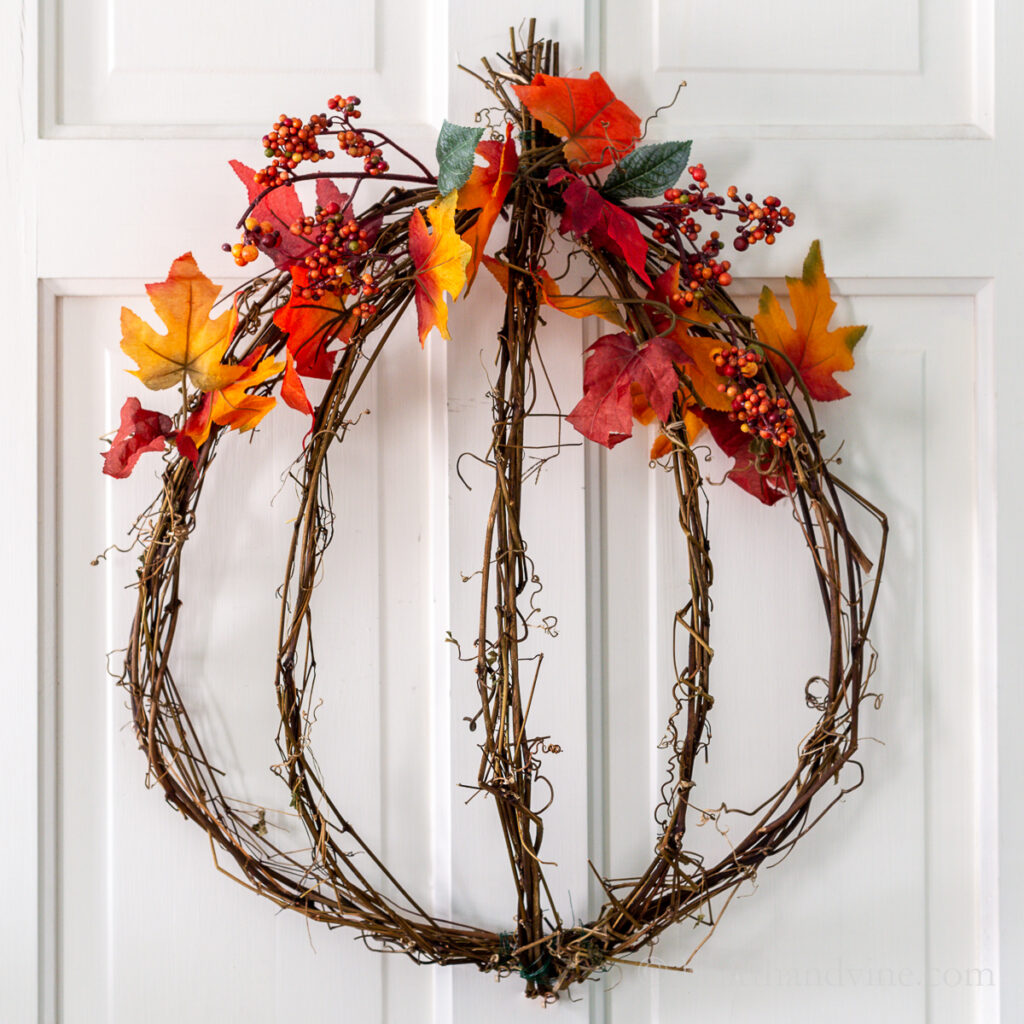 When you have a lot of wild grapevines on your property you probably know how hard they are to remove for good. Every year cut them out and pull them out of the garden but they still manage to show up in different areas. So I have started using them to make my own grapevine crafts.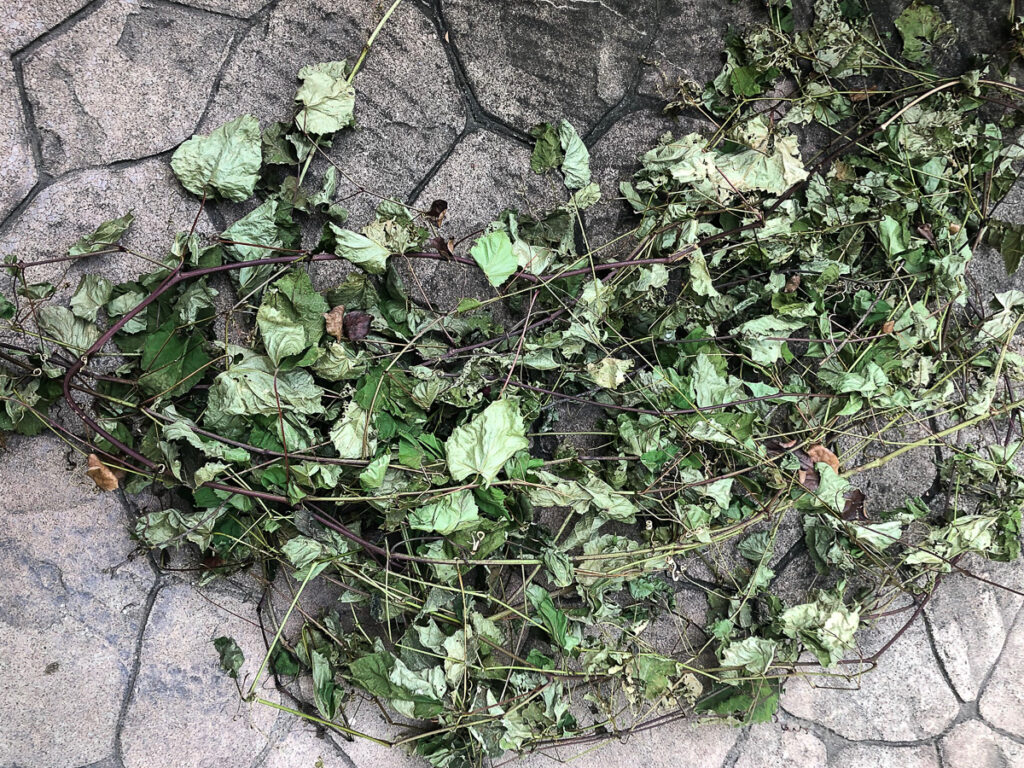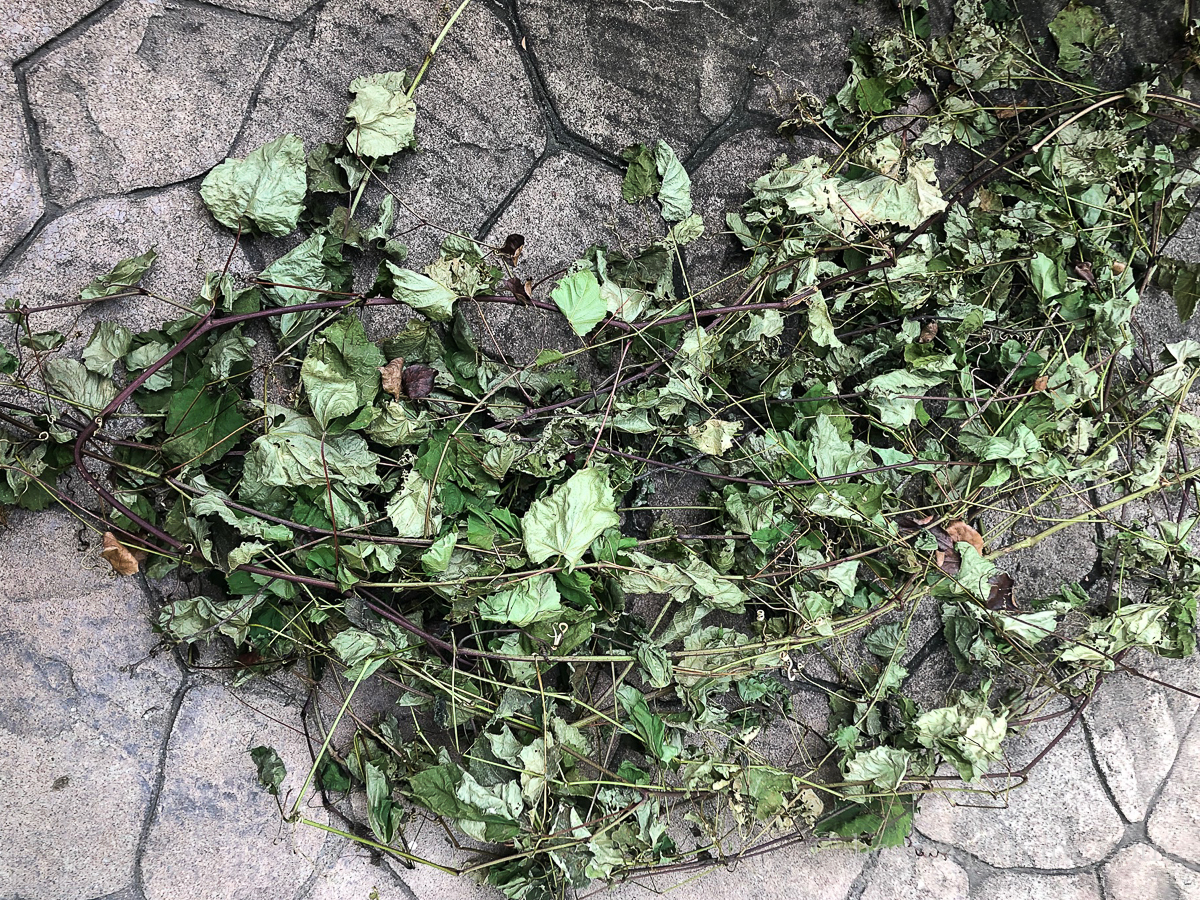 How to Make a Grapevine Pumpkin Wreath
Above is an image of the grapevines freshly cut. You can also use dried vines but you may need to soak them in some water so they are pliable enough to work with. When working with fresh vines I like to let them sit out for a day or two. That way the leaves will shrivel up and be easier to remove.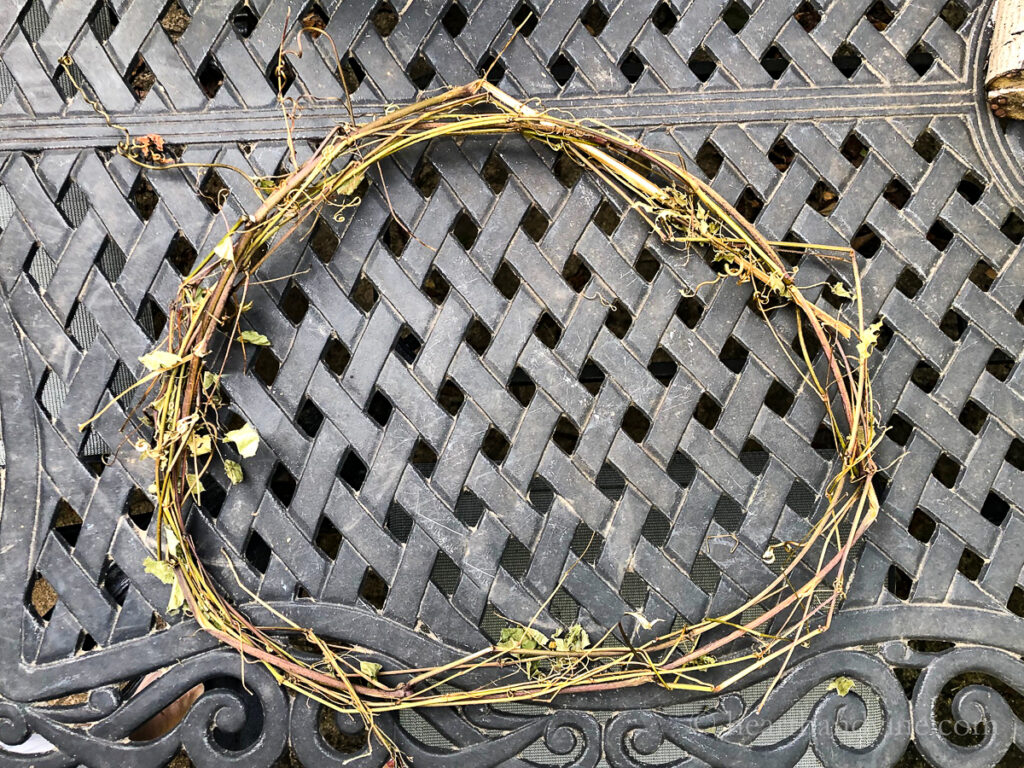 To make a pumpkin shaped wreath start with some vines and wrap them around each other in a circle. You can work the vines so that it is a squat circle like a pumpkin.
To make the ribs take a few vines a little longer than the diameter of the wreath base. Then wrap another vine around them to hold them in place.
Use a floral wire paddle to attach one at the bottom center. When you attached the vines to the top center bow out the group and leave a little extra at the top to look like a stem.
I made a center rib and added two on each side of it. However, you could skip the center rib or add additional ribs for your wreath form.
Here's what it looks like, still green, on our back porch wall.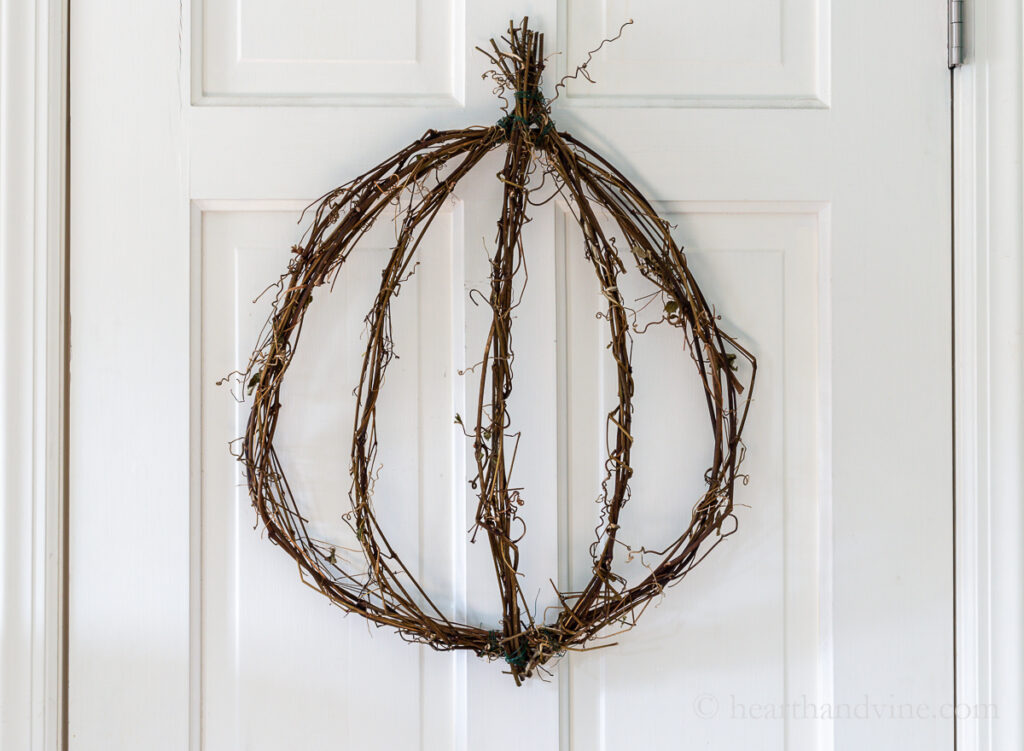 After a few days, it will dry to a nice brown color just like the grapevine wreaths you see in the craft store.
Decorating the Wreath
You could stop there but if you want to decorate your pumpkin you can add a fall leaf garland from the dollar store. For $1 this garland was easily wrapped around the top of the pumpkin. I folded it in half first so that it would be nice and full. Then I just cut the fold and I cut off the two end loops of the garland.
It looks pretty good just like this.
But then I found an old sprig of orange and red berries in my stash so I tucked them in there too.
A simple and pretty fall wreath that cost me $1. I'll take it.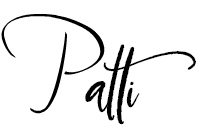 Print
DIY Grapevine Pumpkin Wreath
This easy tutorial shows you how to make a pumpkin shaped grapevine wreath with real vines and then embellish it with dollar store garland for a beautiful front door wreath that costs next to nothing.
Materials
Real grapevines

Paddle of floral wire

Dollar store fall leaf garland

Other fall embellishments

optional
Instructions
Cut down several long grapevines.

Strip the leaves.

Take some and make a round shaped wreath base that is a little squat like a pumpkin. Do this by gathering vines and taking more and wrapping them around the others.

Next, make three ribs for the pumpkin. Do this by taking groups of 5 or more vines a little longer than the diameter of the wreath base. Wrap each group of vines with another vine to hold them in place.

Then take one of the groups and wire it to the base at the bottom center and top.

Repeat on each side leaving a little extra at the top to represent a stem.

Add some extra wire at the top to use as a hanger.

Trim as necessary.

To decorate add some fall leaves and berries.

This one has a fall leaf garland from the dollar store that is folded in half to look fuller.

Wrap it around the top of the pumpkin and then cut the folded spot on one side and cut off the ends on the other.

A few leftover faux fall berries are added to the top of each side to finish the look.
Notes
You can use dead grapevines too. Soften them first in a bucket of water to make them more pliable and easier to work with.