Ornamental shrubs add structure to your garden and last a long time. Here I'm sharing a list of 5 top flowering shrubs with multiple seasonal interest. This means not only do they look good during spring but throughout the summer and into fall.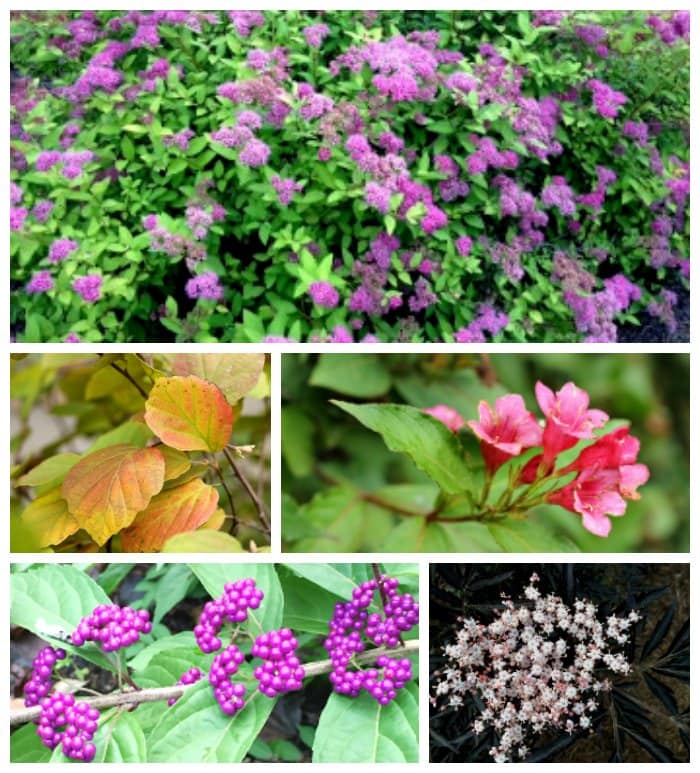 As a child, I first dabbled in houseplants. As a young adult, I began experimenting by combining pretty annuals in pots.
When I purchased my first home, I was a big fan of perennials. I still love them and grow quite a few, however, after a while I realized that my garden design was somewhat lacking.
Although each of the properties I have lived in came with its share of standard foundation plants with evergreen shrubs and a smattering of trees, the garden beds that I began to plant needed some structure and a little more seasonal interest to create the right look.
This is where today's flowering shrubs come in. And I'm not talking about the typical flowering bushes such as butterfly bushes, hydrangeas, lilac, azalea, and rhododendrons. This is a slightly unusual group of five flowering shrubs that I have growing in the garden. They are all easy to grow and provide great structure and balance with color at different times during the year. They add height and texture and once established, they are drought tolerant and require very little to no maintenance.
Best Shrubs for an Ornamental Garden
1. Fothergilla major
This first shrub was recommended to me by my friend Arlene, who has been a gardener for as long as I've known her for the past 25 years.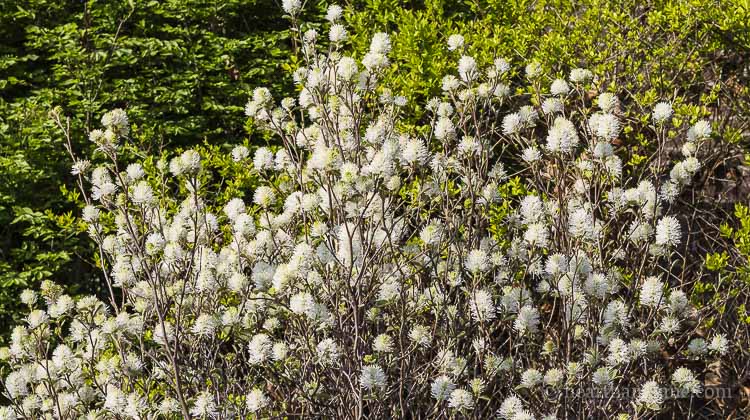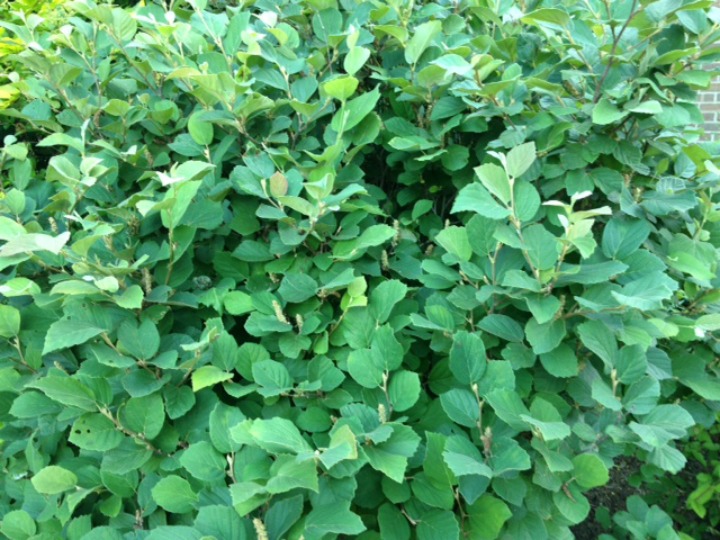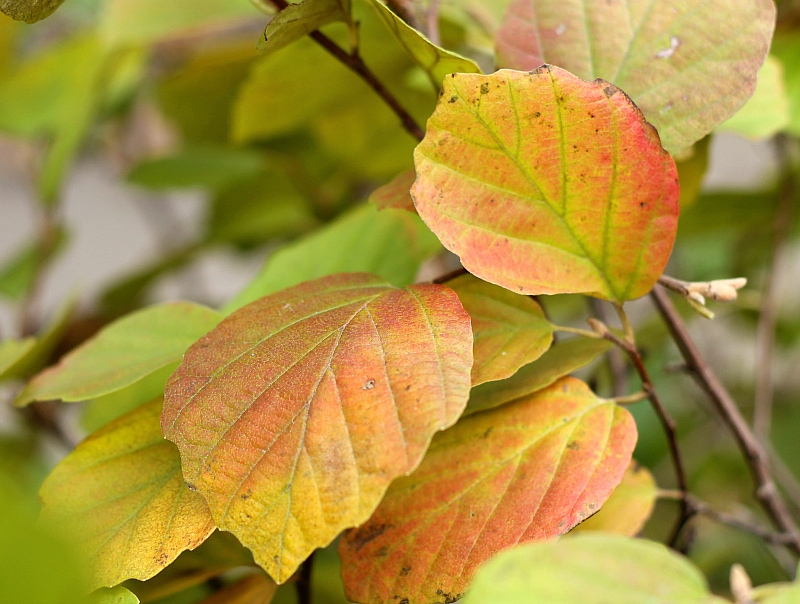 Growing Fothergilla
Deciduous - loses its leaves in the winter
Hardy to zone 4
Requires full Sun to Part Shade
Gets pretty big - mine is about six feet tall and around five feet wide and would make a good hedge.
Why I love it
No maintenance at all.
Blooms have a nice honey fragrance.
Unusual bottle brush fragrant flowers in the spring, good for arrangements before the perennials are up and blooming
Great fall foliage color
2. Weigela florida
This beautiful shrub was part of the landscape when we moved into this property 10 years ago. If it was planted when the house was built, it would be close to 30 years old.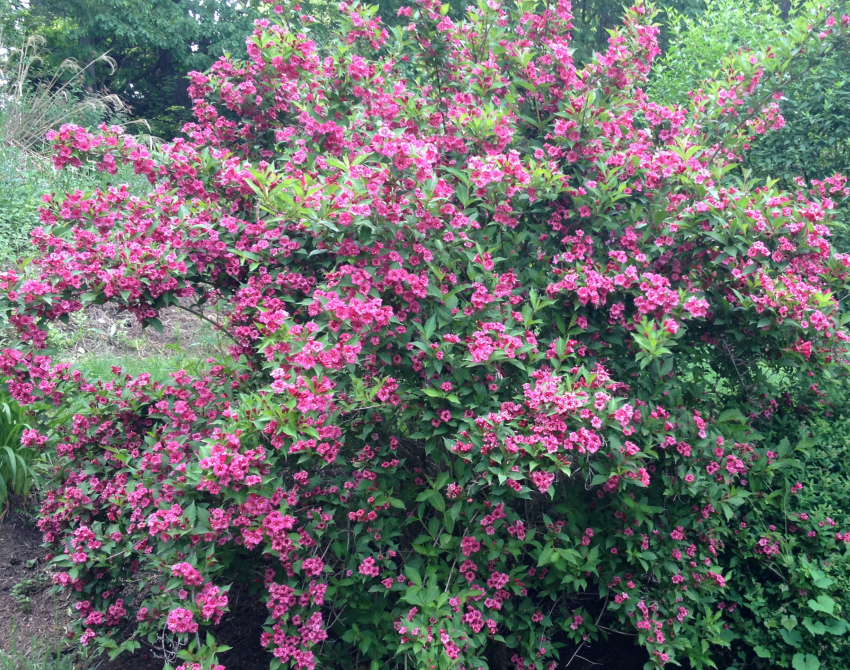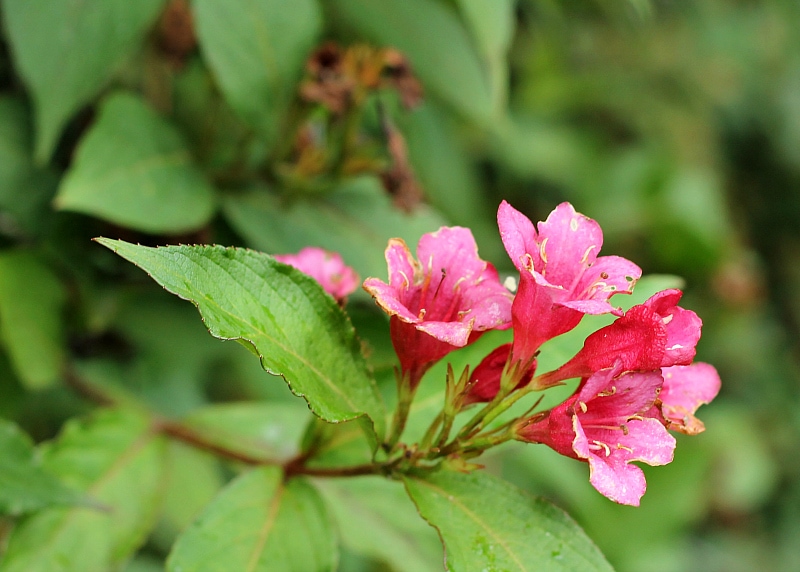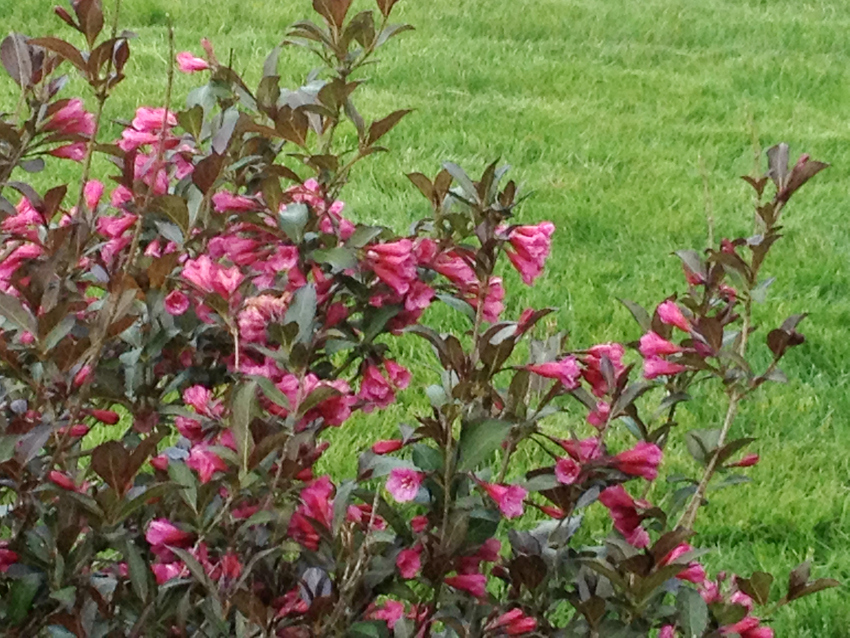 Growing Weigela
Deciduous - loses its leaves in the winter
Hardy to zone 4
Requires full sun
Can get large (10 feet x 10 feet) but there are many dwarf varieties
Why I love it
Very little maintenance--we prune it in the late summer to keep it in control
Beautiful fuchsia colored flowers all over that last a long time in an arrangement
Hummingbirds, butterflies, and bees love it
3. Sambucus nigra 'Black Lace'
I purchased this with a birthday gift card from White Flower Farm several years ago and have been delighted at how well it turned out.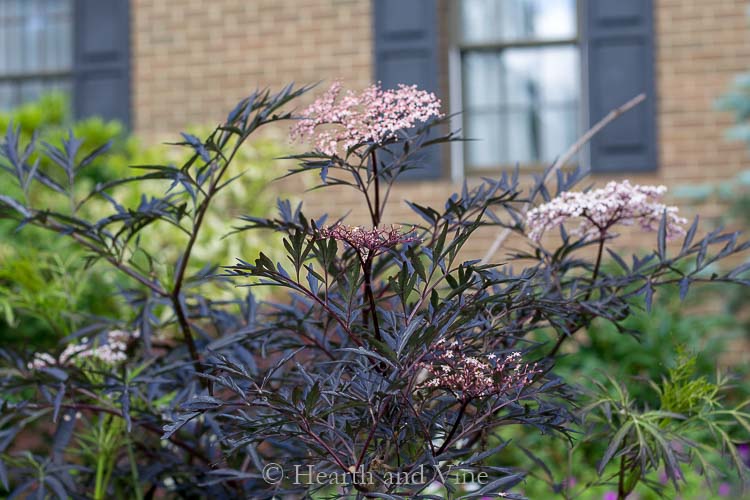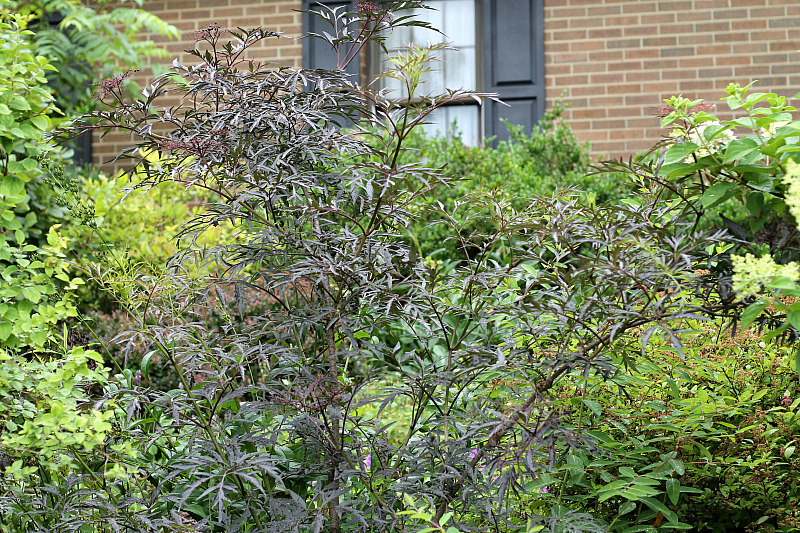 Growing Sambucus
Deciduous - loses its leaves in the winter
Hardy to zone 4
Requires full sun to partial shade
Reaches around six to eight feet tall and wide at maturity
Why I love it
Beautiful unique dark foliage that lasts all season
Adds a nice airy feeling to the landscape
Produces pretty showy flowers in the spring
4. Spiraea japonica
This shrub was also here when we bought the house. It's fairly common however I have come to love its delicate leaves, flowers, and compact shape.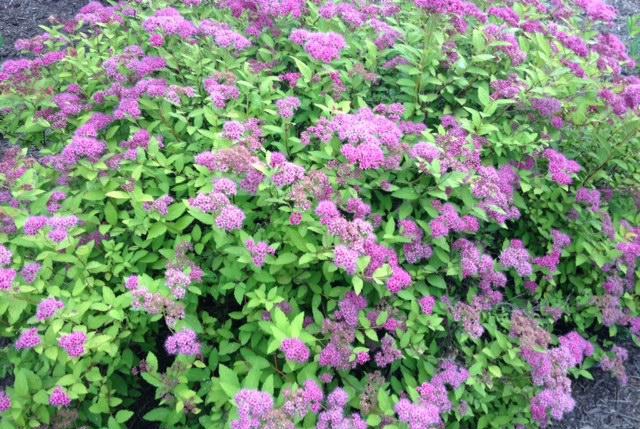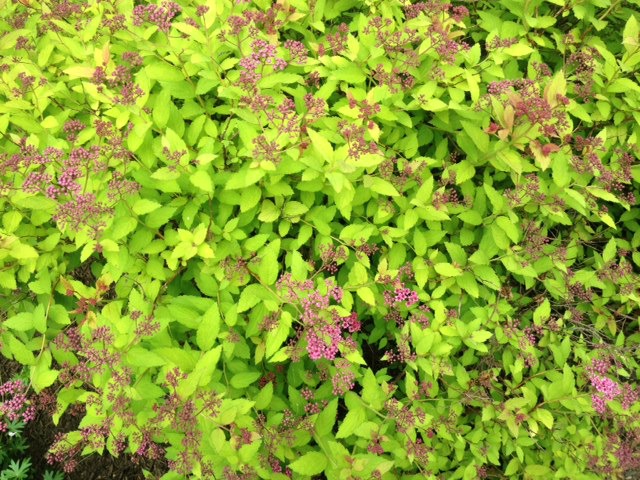 Growing Spiraea
Deciduous - loses its leaves in the winter
Hardy to zone 4
Requires full sun to partial shade
Medium size -three feet tall by 4 feet wide
Could be used as a low hedge
Why I love it
A full flush of lovely pink flowers from May through July makes it one of the best fillers for flower arrangements
Requires no maintenance, unless you have some winter damage or want to shape the plant
You can easily dig up a piece and plant it somewhere else in the garden
5. Callicarpa dichotoma 'Early Amethyst'
I also purchased this one out of a catalog and have loved it from the start. It produces the most beautiful bright berries in my garden when everything else is dying back.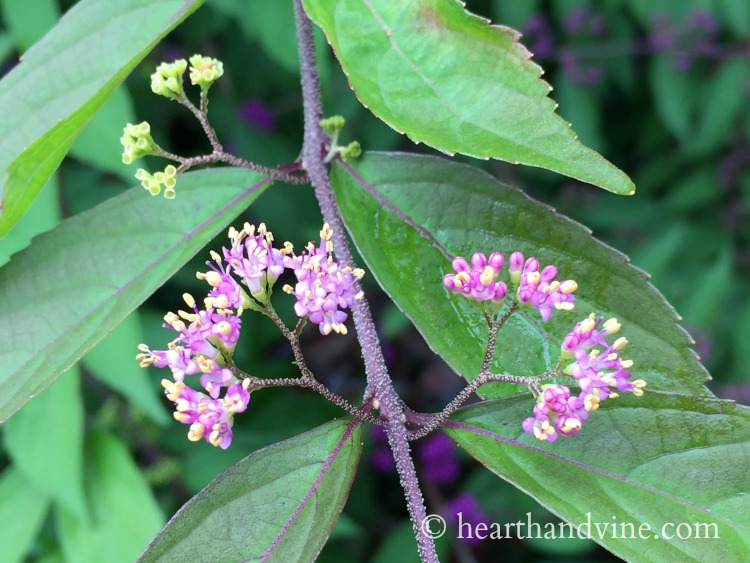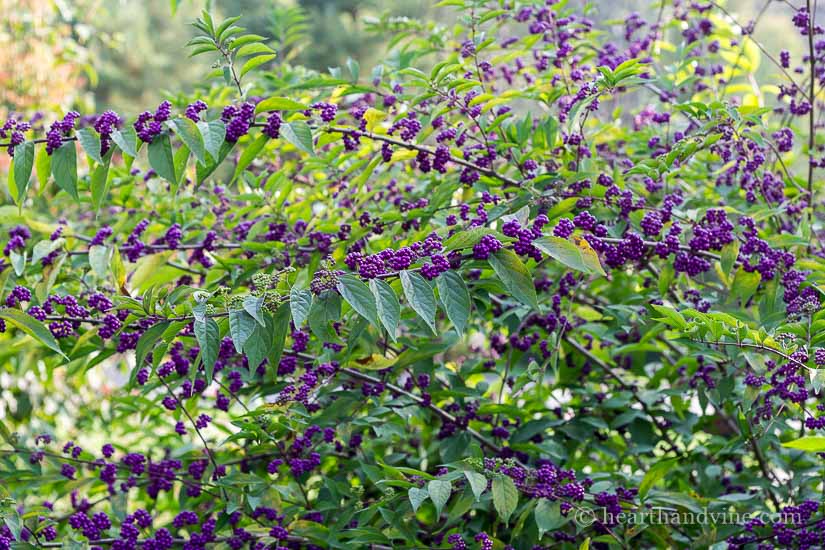 Growing Beautyberry
Deciduous - loses its leaves in the winter
Hardy to zone 5
Requires full sun to partial shade
Medium size - four feet tall by five feet wide
Why I love it
I prune this one in the spring down to six inches and by July, it has already grown to four feet tall
Has the most beautiful purple berries in the fall--no wonder the common name is 'Beautyberry'
Occasionally self-seeds, so I can share with friends and family
There you have it. Five top flowering shrubs shining in your garden from spring to fall.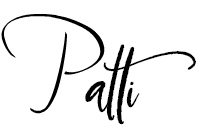 More Flowers Shrubs and Plants to Grow