This tutorial on how to make a fat quarter trivet is simple to create and makes a great house warming gift.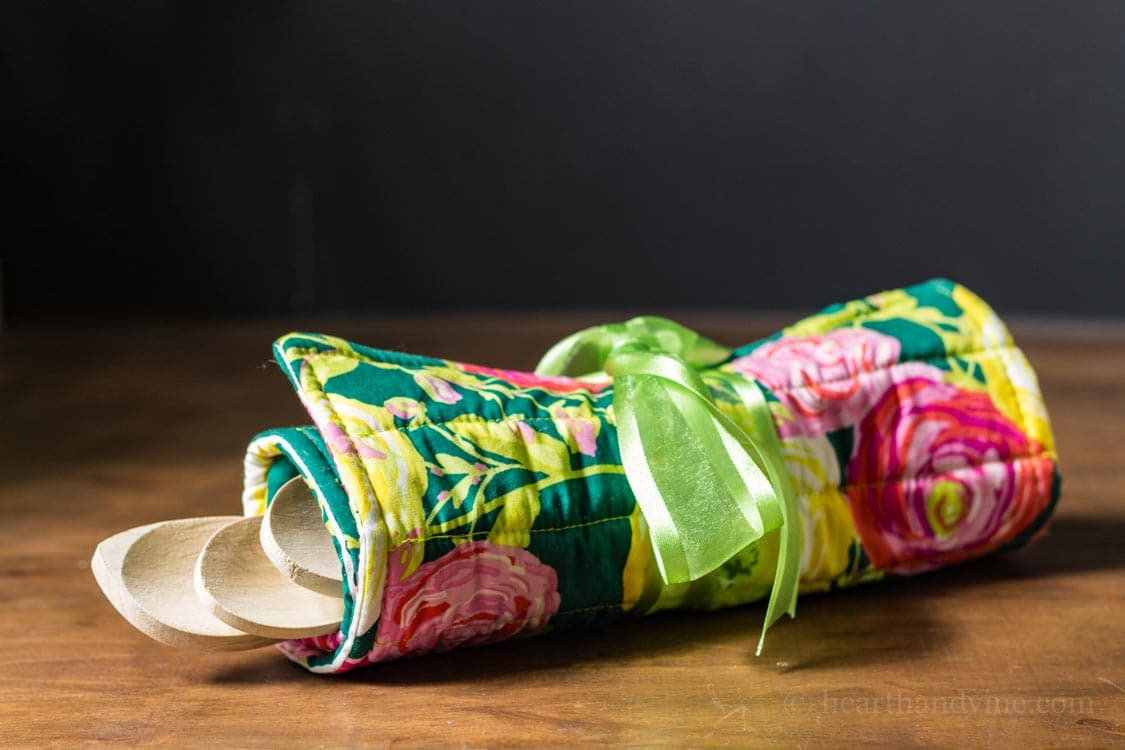 this post contains affiliate links for your convenience. Click here to read my full disclosure policy
A fat quarter is a quilting term which typically describes a 1/4 yard of fabric cut in a 18 by 22 rectangle. This cut is often perfect for cutting pieces to quilt. It's a great sample size and similar, though larger, than quilting squares or charm packs, fat quarters can be bought separate, or in fabric collection bundles.
Fat Quarter Trivet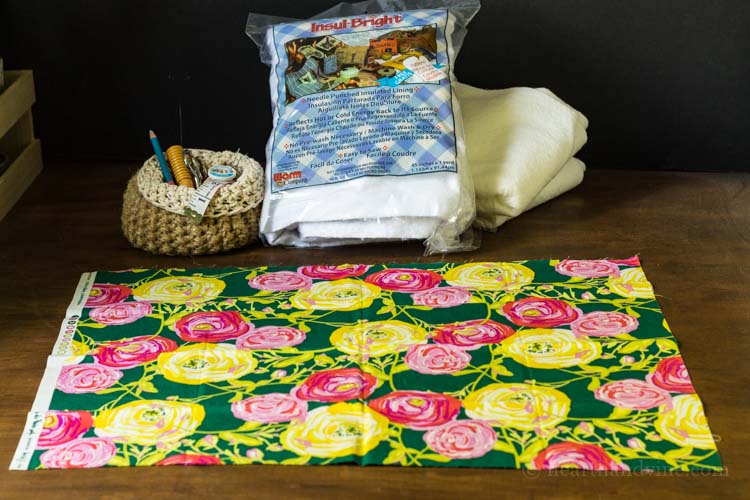 I picked this pretty sample fat quarter when I purchased fabric for the post on bowl covers. I thought it would make a great casserole trivet, because if you fold it in half, it measures 11 by 18 inches.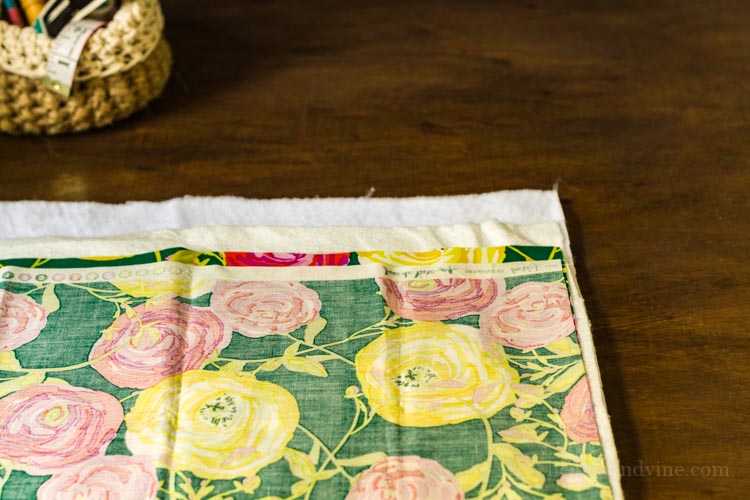 The process is pretty much the same as the one I posted on how to make pot holders. Just fold the fat quarter in half, with right sides together. Then cut a piece of cotton batting
and Insul-Bright
the same size as the folded fat quarter, or 11 by 18 inches.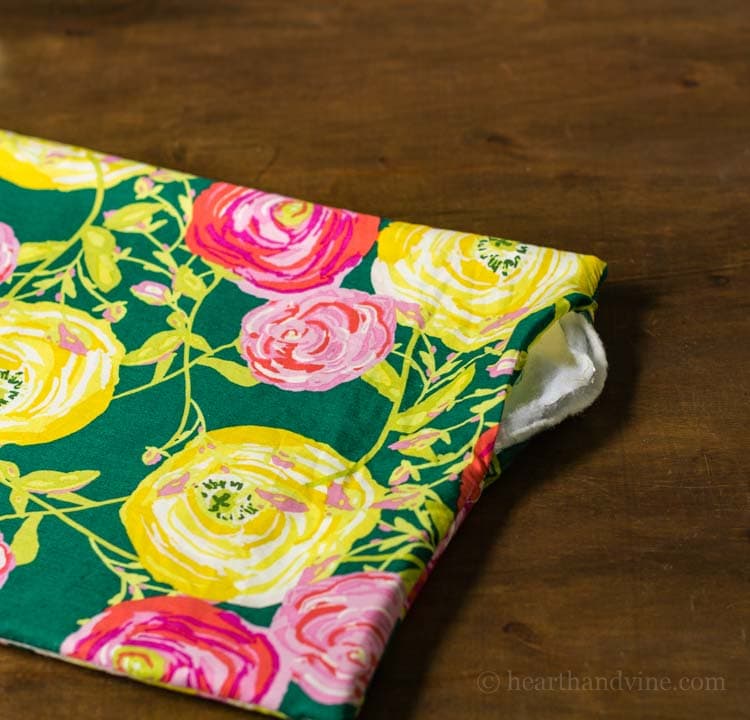 Sew them together, leaving 3 inches for turning. Turn right side out.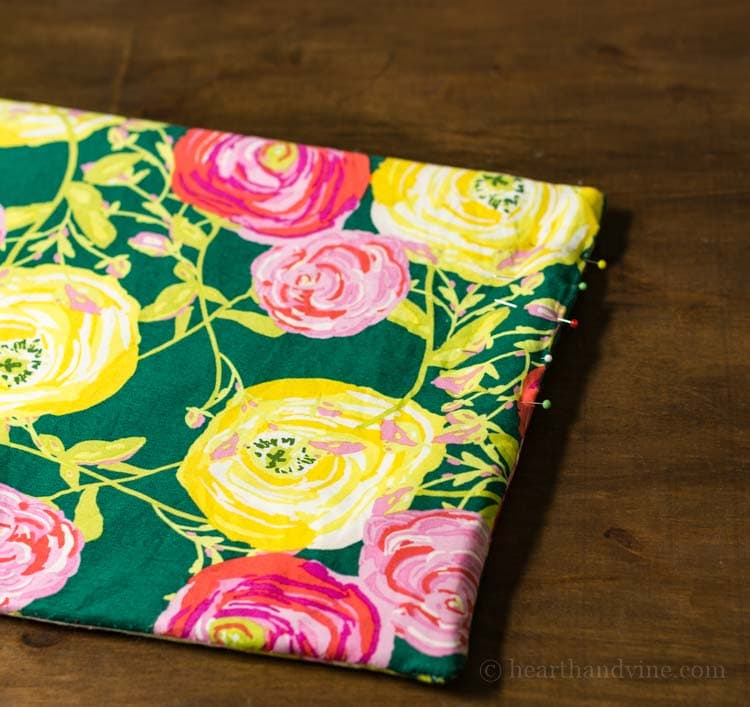 Press the raw edges under, pin, and sew a quarter inch top seam around all edges.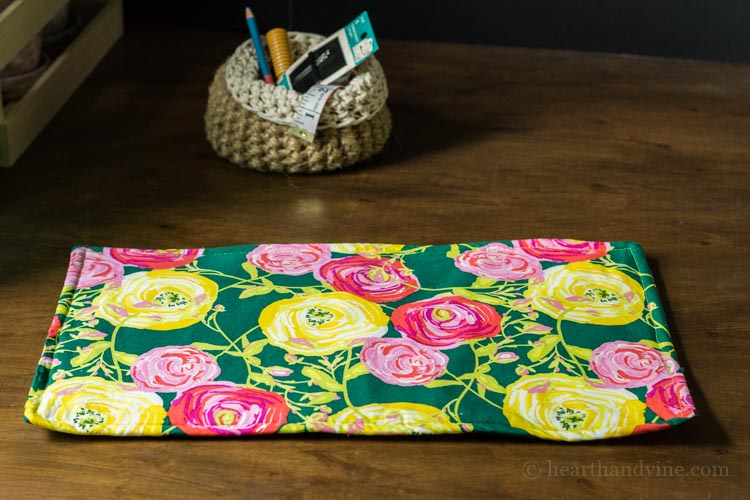 You could use it like this.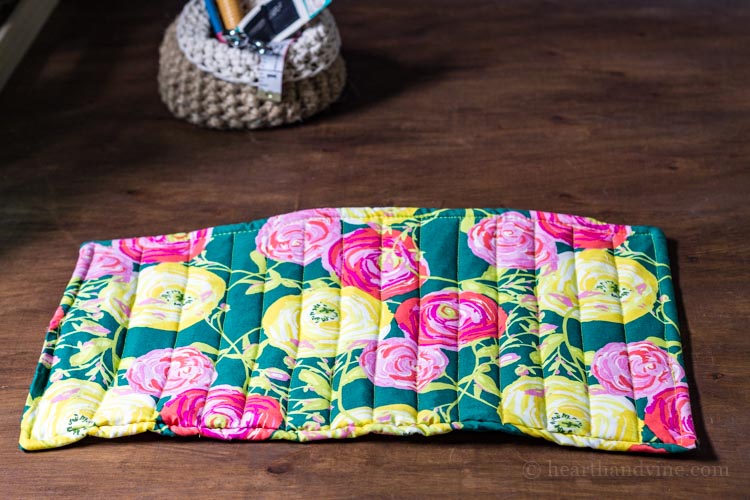 However, I think it looks a lot more polished with the extra quilted lines, spaced evenly from one edge to the other.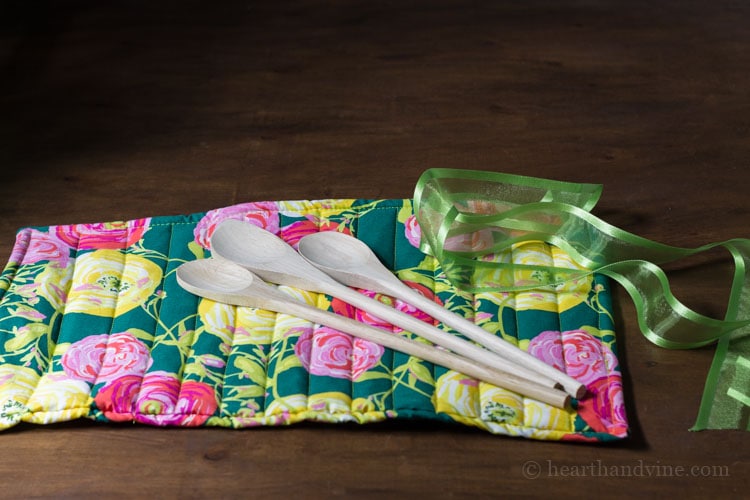 Wouldn't this make a great present for someone? You can easily pick up some wooden spoons from the dollar store.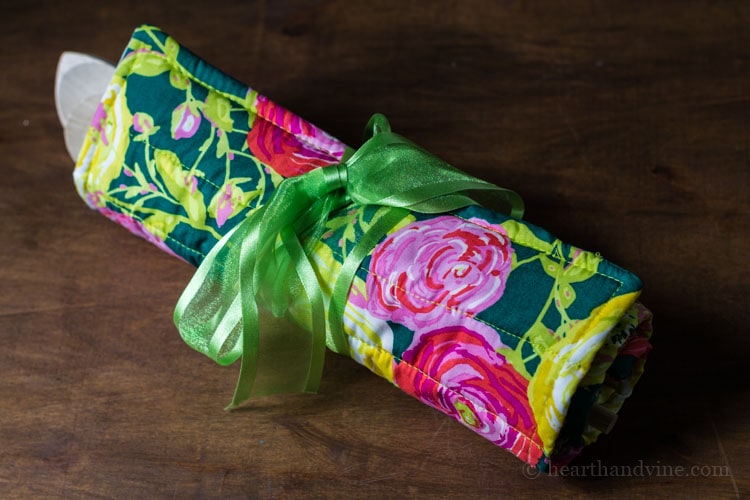 Tie them up together and bring them to a new neighbor's house, complete with a delicious homemade casserole. In addition, this would make a nice hostess gift at any time of year. You could replace the wooden spoons with a nice bottle of wine too. A great way to use a beautiful piece of fabric.
You May Also Like: