Here's an easy tutorial showing you how to make a beautiful wall hanging of framed dried flowers using a simple canvas frame.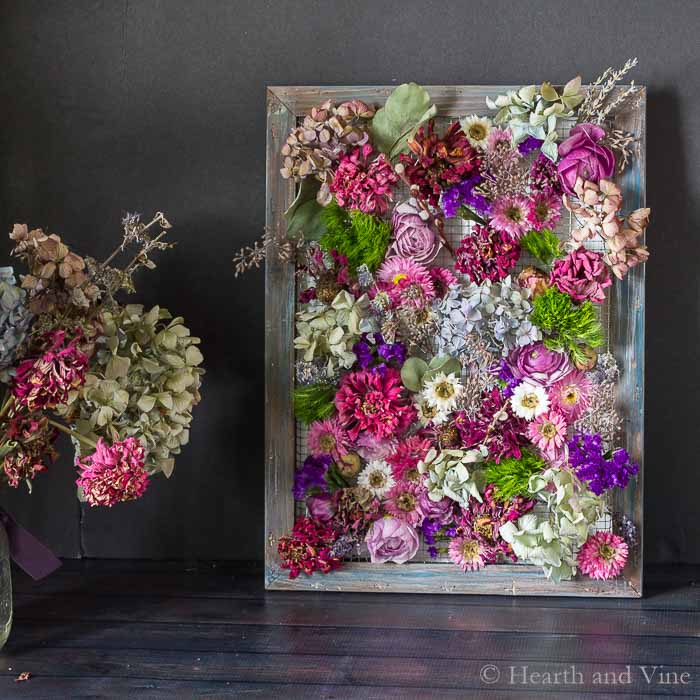 Have you seen those beautiful vertical framed succulent planters? They are truly gorgeous, however, I'm not sure that I want to spend the money on all those little plants.
Then I got a brilliant idea. Why not create framed dried flowers that have a similar look to the succulent planter. I already have lots of dried flowers and this no maintenance art will last a long time.
This post contains some affiliate links (that means if you make a purchase after clicking a link, there's no additional cost to you, but I will earn a very small commission.) i.e. as an Amazon Associate, I earn from qualifying purchases. Click here to read my full disclosure policy.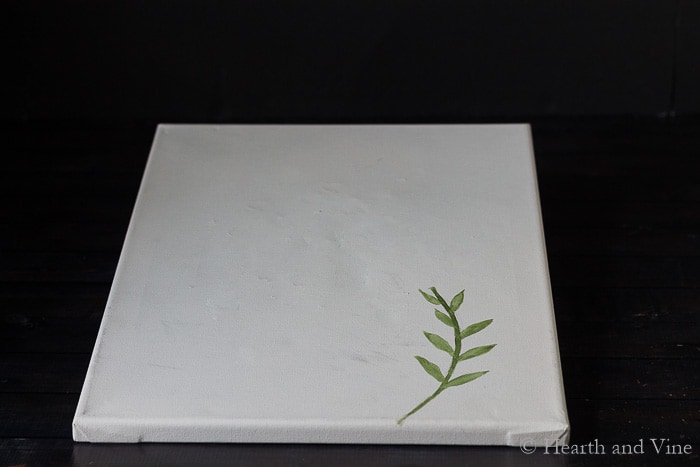 Framed Dried Flowers
Instead of going out to buy a new frame, I decided to use an old artist's stretched canvas
for this project.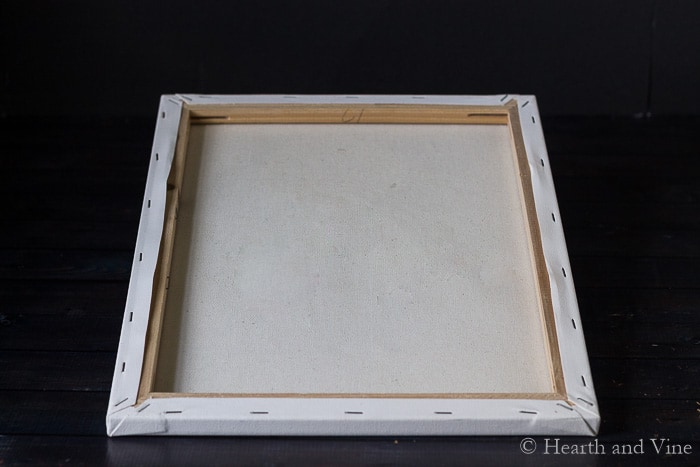 The idea is to use the back end of the canvas and place some wire inside for a rustic look, and to give the flowers a place to adhere to.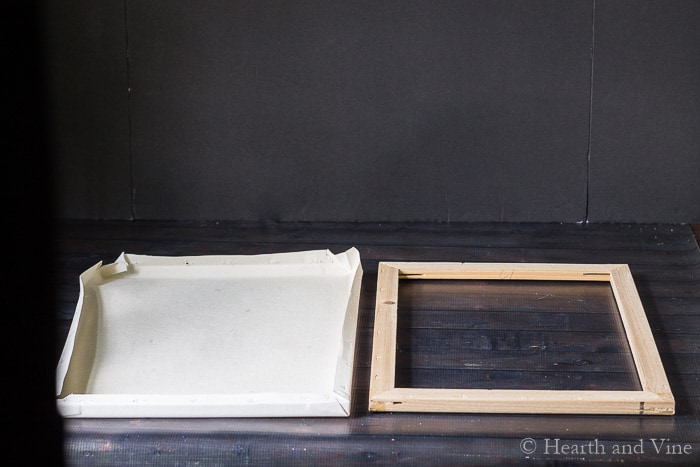 First, remove the paper from the wooden frame. Then cut it down in size to cover the front, and staple it back into place.
If you'd like you can paint or stain the frame before adding hardware fabric mesh inside the frame. Chicken wire would work well too.
Cut the wire just a bit larger than the frame, and turn under the edges with some pliers. This will help it will fit snugly inside the frame.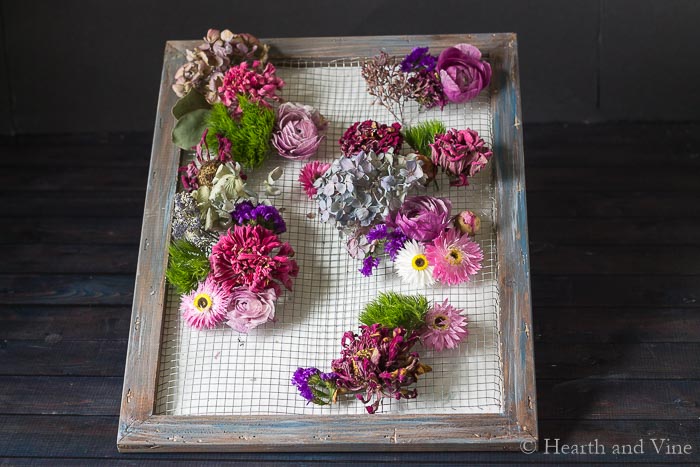 Then the real fun begins. Use a hot glue gun and place the flowers all over the frame. Here there are a few fresh ranunculus, statice and green balls which should dry well.
If they don't you can pull them off, and replace them with something else.
I also purchased some strawflowers from Etsy. The rest are flowers from the garden that I've dried, and some are leftovers from other projects.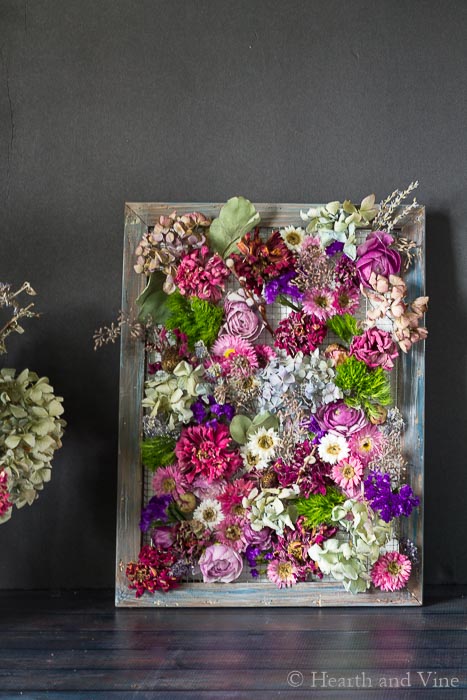 This is my favorite kind of project. Working with pretty flowers and creating something special with their natural beauty.
The hardest part is knowing when to stop.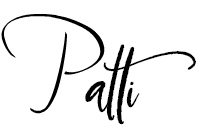 Click Here to Save to Pinterest!