Enjoy this set of free printable thank you cards that you can use all year long. Four designs to choose from that easily fit in A2 envelopes.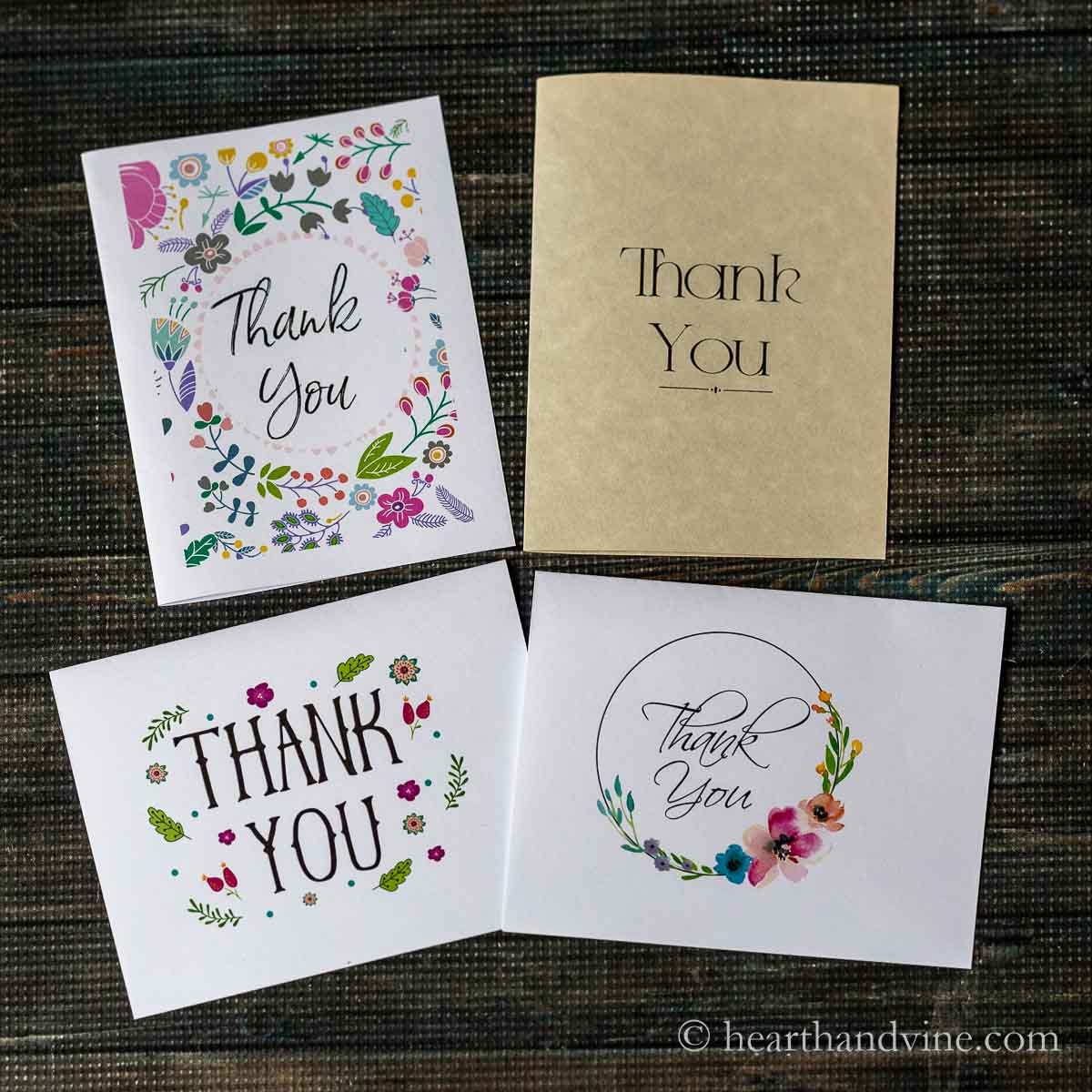 As we near the holidays you will probably find yourself in need of a thank you card or two. So today I'm offering some all season printable cards you can save and use whenever you like.
They are an inexpensive and fun way to express gratitude to family members, teachers, and helpers using your own home printer. Each full page gives you two cards in each design. All you need is an envelope.
This post contains some affiliate links (that means if you make a purchase after clicking a link, there's no additional cost to you, but I will earn a very small commission. ) i.e. as an Amazon Associate, I earn from qualifying purchases. Click here to read my full disclosure policy.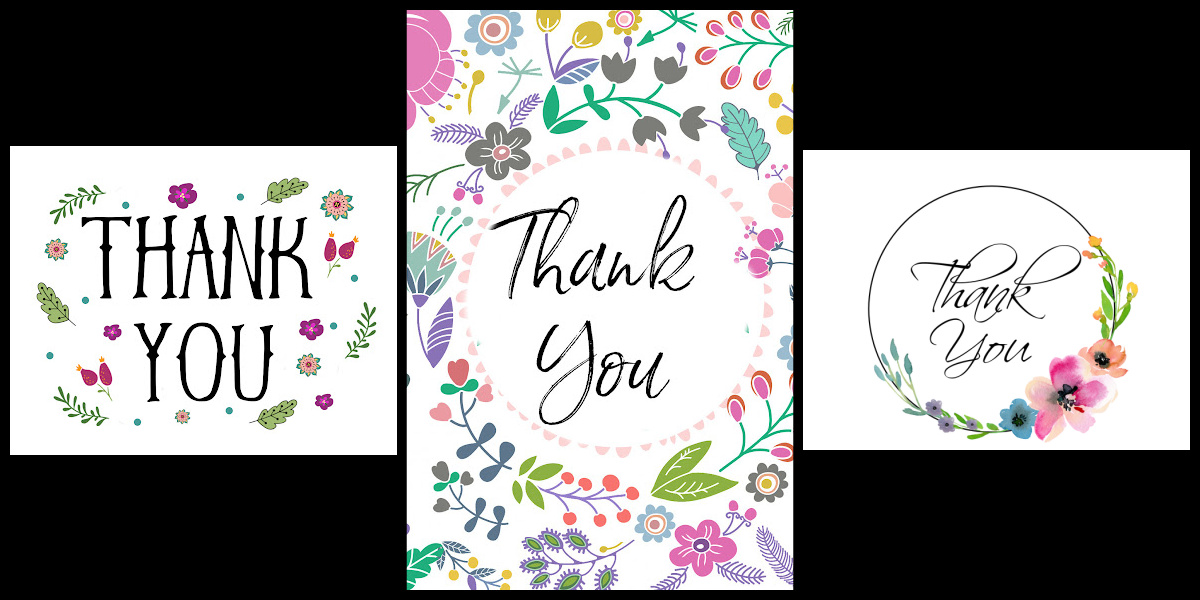 Three of them (see above) are floral in nature. I think that you really could use them for any reason.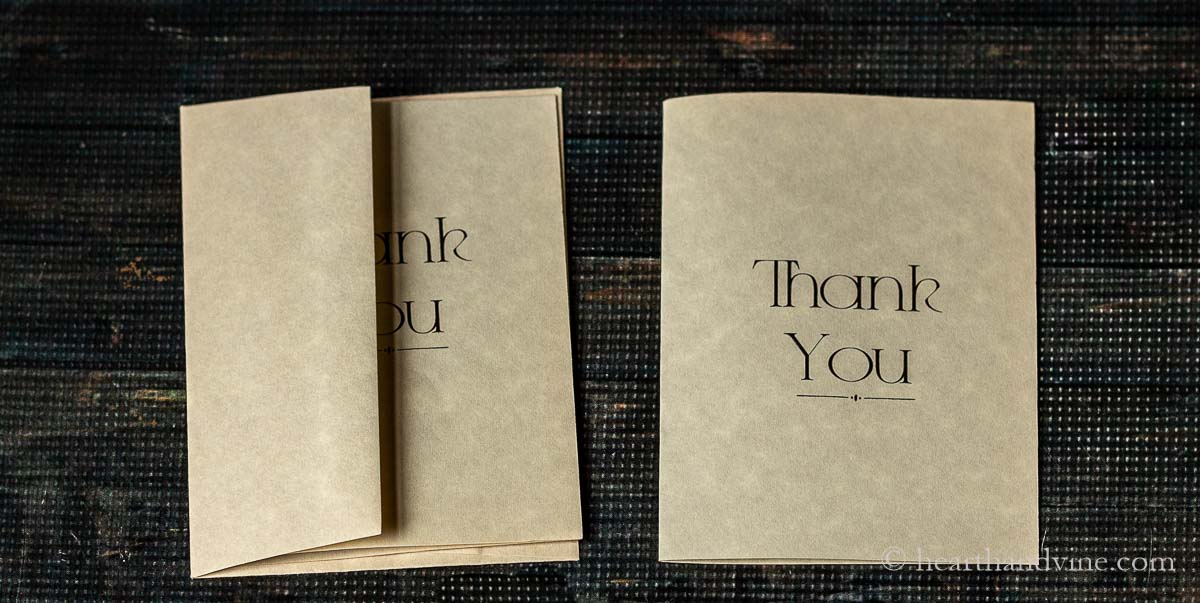 However, I also made one just of text that only requires black ink for a modern less feminine card that you can print on colored paper instead of white.
How to Use the Printable Thank You Cards
All you need to do is click on any of the cards below and you will be brought to a pdf file page showing two of the cards. Simply print them on a color printer and cut them in half with scissors or a paper cutter.
These first two have a portrait or vertical orientation and the next two have a landscape or horizontal orientation.
Paper Type
You can use copy paper or if you want the cards to be a little nicer look for thick paper such as a lightweight cardstock that works with inkjet or color printers.
Envelope Size
All of the cards will fit in an A2 size envelope that you can find at any office supply store or online.
The next time you want to show appreciation and gratitude try out one of these cards. They are pretty cute but let's not forget, it's the message inside of the card and the thought that counts.