Learn 17 amazing garden art projects that are fun to create, and add a little texture and whimsy to your yard.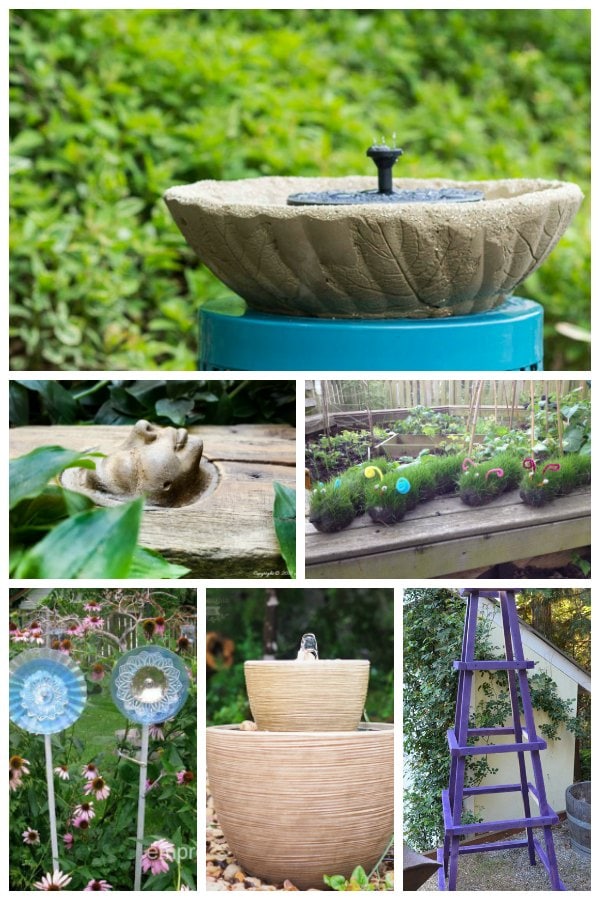 Adding structure to the garden is a great way to give your eye a break. It usually has the added bonus of lasting year after year without much, if any, maintenance. If you enjoy diy projects and crafting, you will probably find one or more of these interesting garden art projects to put on your to do list.
17 Garden Art Projects
(Projects are listed in clockwise order starting from the upper left corner)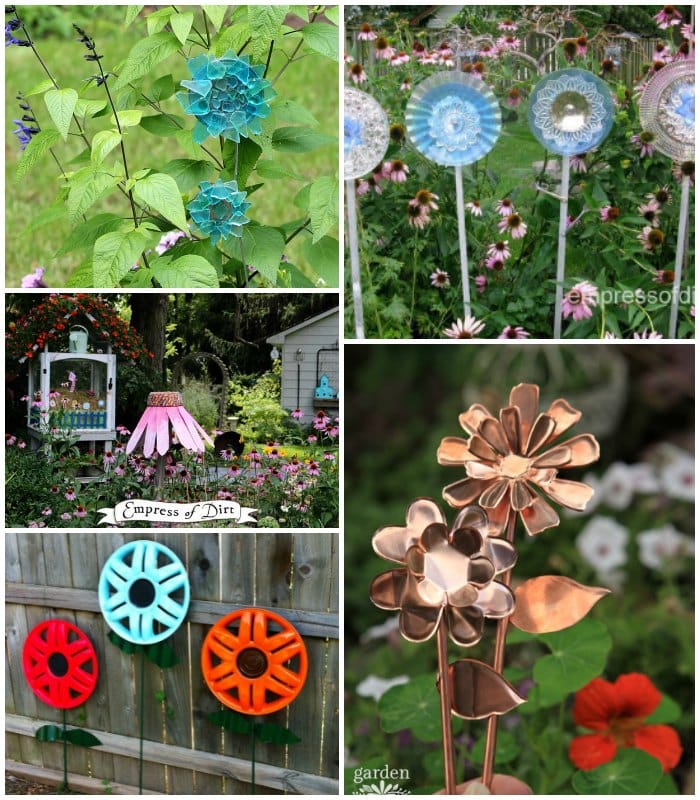 Garden Flowers
Fountains & Ladders
Structures in the garden are always a good thing.
How to Make a Leaf Embossed Fountain - Hearth and Vine
How to Make a Bubble Fountain in a Pot - Scattered Thoughts of a Crafty Mom
Vintage Tin Dollhouse Repurposed into Birdhouse - House of Hawthornes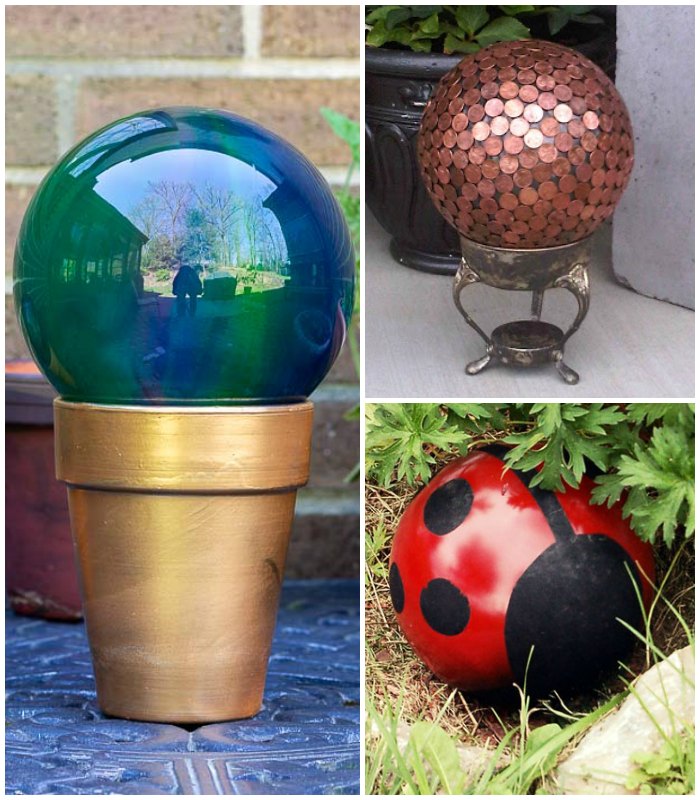 Orbs a Plenty
For gazing and whimsy.
Gazing Balls You Can Make For Your Own Garden - Hearth and Vine
How to Make a Penny Bowling Ball - House of Hawthornes
Creature Comforts
Fun creatures great and small
Junk Dragonfly Yard Art - Dream a Little Bigger
Ladybug Painted Rocks - Crafts by Amanda
Grass Caterpillars - Red Ted Art
How to Make Your Own Enchanting Wood Nymph Garden Ornament - A Crafty Mix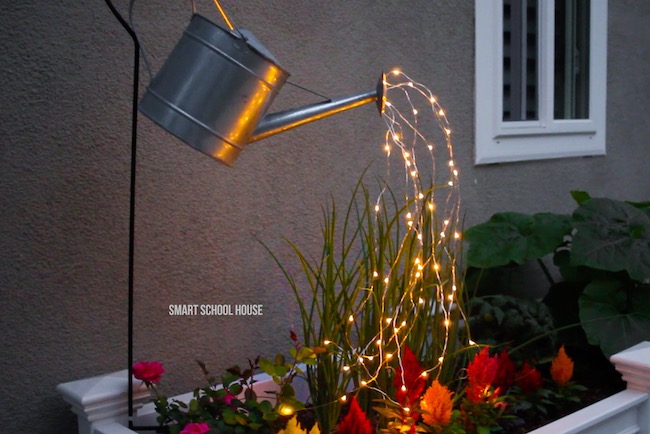 Lastly in a class of its own, adding a little sparkle to the garden
Watering Can Fairy Lights - Smart School House
I hope you enjoyed this delightful and crafty list of creative garden art projects, and that it inspires you to add a little fun and folly to your own yard.