Try this fun and creative hand embroidered monogram letter art project. It's easy to do with a few basic embroidery stitches on the letter of your choice.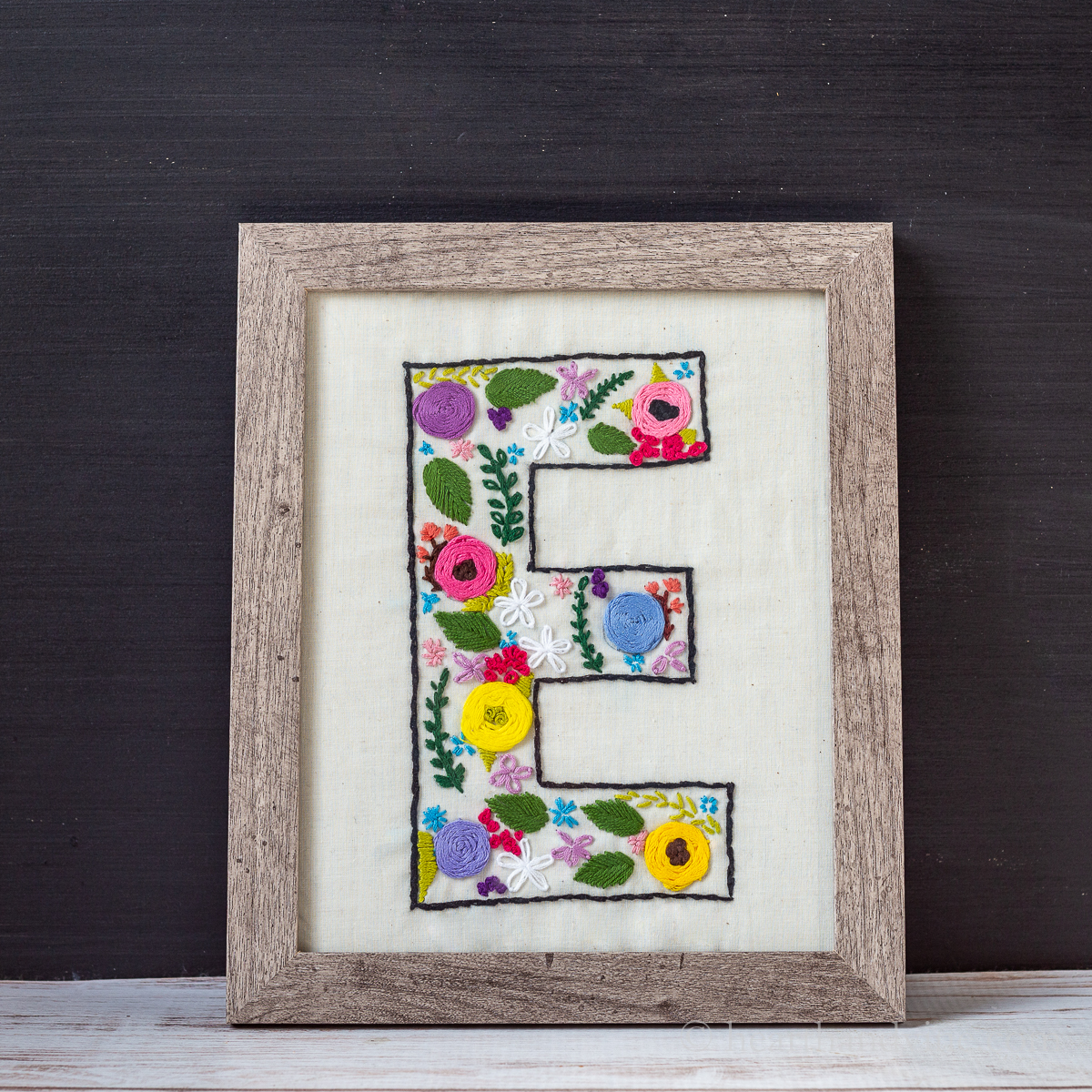 I've seen these embroidered monogram letters on Pinterest. They are so pretty. So of course, I had to try making one.
This post contains some affiliate links (that means if you make a purchase after clicking a link, there's no additional cost to you, but I will earn a very small commission. ) i.e. as an Amazon Associate, I earn from qualifying purchases. Click here to read my full disclosure policy.
I created this letter E with shapes to embroider. I've listed them below and shared links to the image so that you can use them for whatever letter you want. I used graphics software but you should be able to do this in Google Drawing too.
Here's a link to block letters that you can use as your base. Then save the shapes below to fill in your letter.
Once you have your pattern, use carbon paper to trace it onto muslin or linen or whatever embroidery material you like to use.
Sometimes you need to press hard to get a good image with the carbon paper. Gently lift the carbon paper to the side to see if the image looks good before totally removing it. That way you can easily place it back if you need to re-trace any part of the pattern.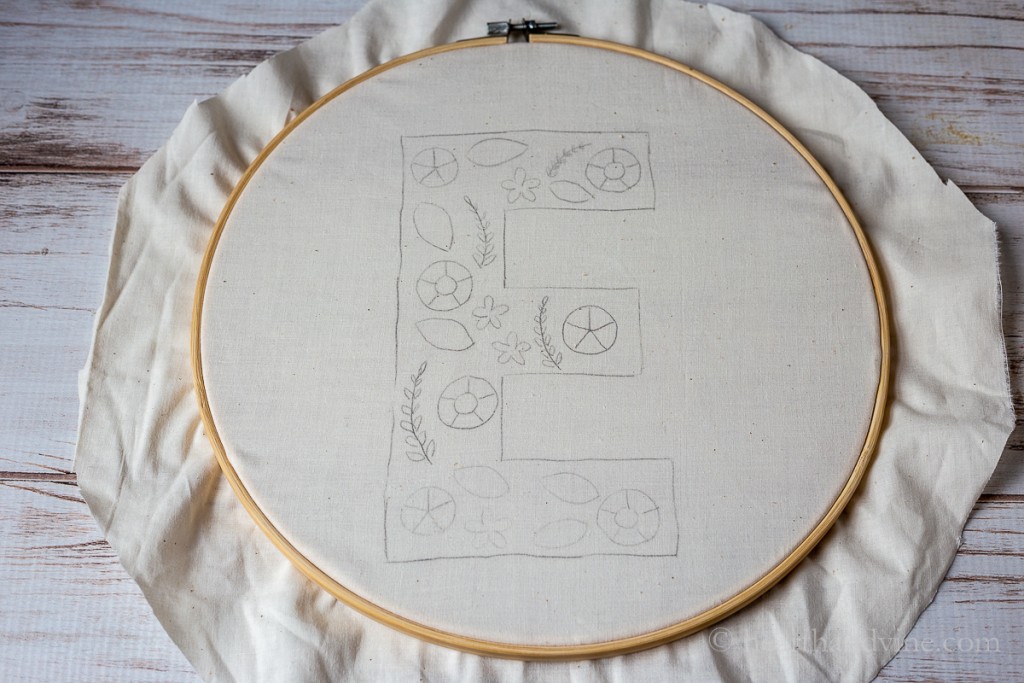 Attach the pattern to a large embroidery hoop and get started.
Start with the larger items first. These look like big flowers to me. I used the woven wheel stitch for these flowers and some of them have a couple of french knots in the middle. You can watch a video of each stitch listed below to learn how to embroidery them.
Next, I used the fishbone stitch to fill in the large leaves.
Then I added the leafy stems and white flowers.
The split stitch is used to create the outline in black.
I could have stopped there and maybe I should have but I did add a few free-hand stitches here and there. I was tempted to fill in the entire piece but I stopped myself.
Here are the basic stitches I used for each of the traced shapes. Below is a link to a short video for each stitch.
Videos for Embroidery Stitches
To frame this work of art all you need to do is find a piece of thin cardboard or heavy card stock and tape the muslin to it. Make sure to cut it just slightly smaller than the frame to help it fit inside.
Yes, it does take a while to make. That's the thing about embroidery. But you can easily put it down and pick it up again to work on when you have the time.
I think this embroidered monogram letter is very pretty. However, as well all know, I'm very partial to anything floral.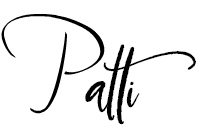 Easy Hand Embroidered Monogram Letter
Additional Time:
10 minutes
Total Time:
5 hours
40 minutes
Try this fun and creative hand embroidered monogram letter art project. It's easy to do with a few basic embroidery stitches on the letter of your choice.
Materials
Muslin or linen cloth
Embroidery thread
Carbon transfer paper
Frame
Masking tape
Tools
Computer and printer
Large embroidery hoop
Embroidery needles
Scissors
Instructions
Create a pattern with your letter on the computer and print it out.
Trace the pattern onto the muslin or linen cloth with carbon paper.
Attach the pattern to a large embroidery hoop.
Start filling in the shapes using embroidery techniques such as the satin stitch or woven wheel.
Add in extra stitches in between if desired.
Outline the letter using the split, chain, or stem stitch.
Remove the material from the hoop.
Trim the excess fabric and tape it to a piece of cardboard or card stock.
Set it in a picture frame and hang it anywhere in your home.
Notes
If you don't have access to graphic software you can use Google Draw.
Find your base block letter from this coloring book site.
Then save the interior shapes listed above.
Recommended Products
As an Amazon Associate and member of other affiliate programs, I earn from qualifying purchases.