Learn how to handmade embroidered sweater ornaments from a cable knit sweater, with items that can be found at a local thrift store.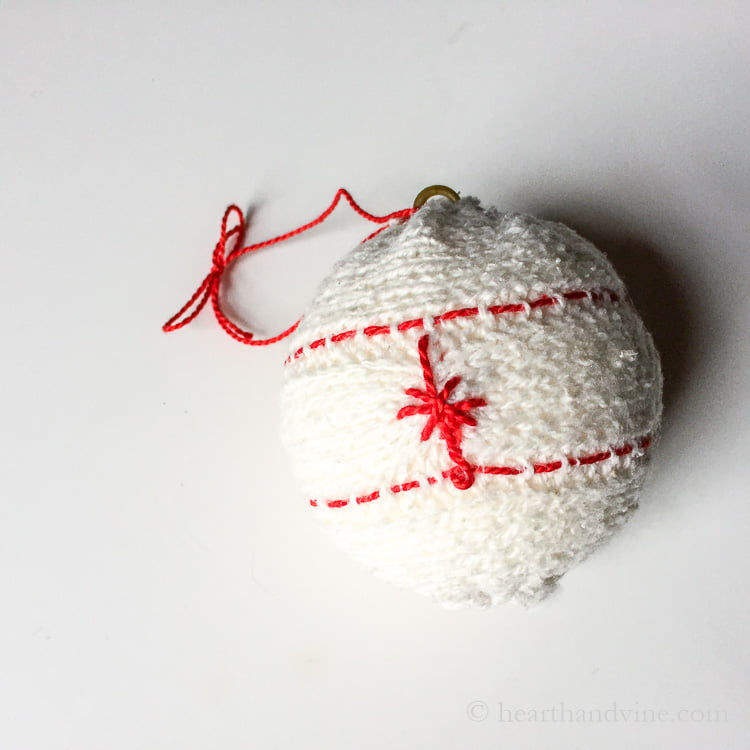 Here's another fun ornament that has a sweet cozy country feel. It takes a little bit of time to put together but it is not difficult and costs very little to make. They would make a sweet gift for someone who likes handmade items. You could easily make six of these embroidered sweater ornaments from the sweater bringing the total cost to just over $1.00.
Making Embroidered Sweater Ornaments
First I went to the local Goodwill store and picked up a box of satin-covered ornaments.
I stripped the ornaments so all I was left with was the foam base. The fastest way to remove the threads was by cutting them at the bottom of the ornament.
I also picked up a cream-colored cable sweater for $3.99. All you have to do is cut pieces of the sweater to fit around the foam ball. I wanted to make sure that the cable ran across the middle of the ornament so I cut up the side seam and traced a square just large enough to cover. Simply place the piece on the ball and sewed up the side seam. At the top and bottom stitch some basting stitches and gather them together.
As a final decorative touch, I used some pretty red embroidery thread and stitched along the cable, and created a star in the middle.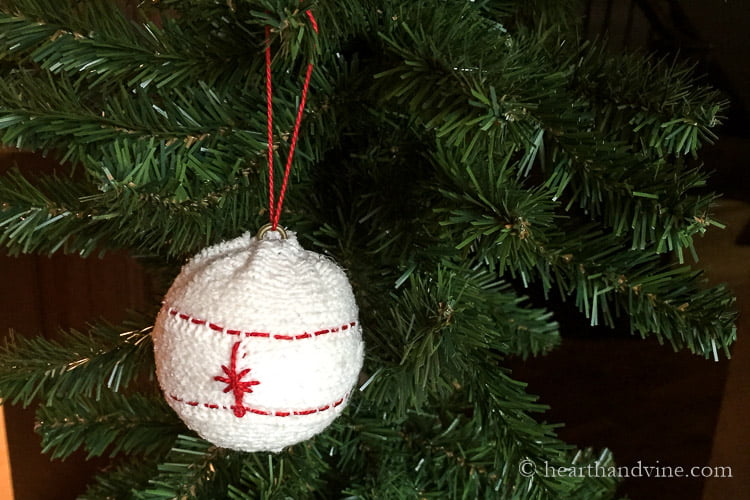 Depending on your taste or your luck at the store you may not even want to bother with the embroidery part. I wanted to add the red because it reminded me of an ornament at one of my favorite online shops.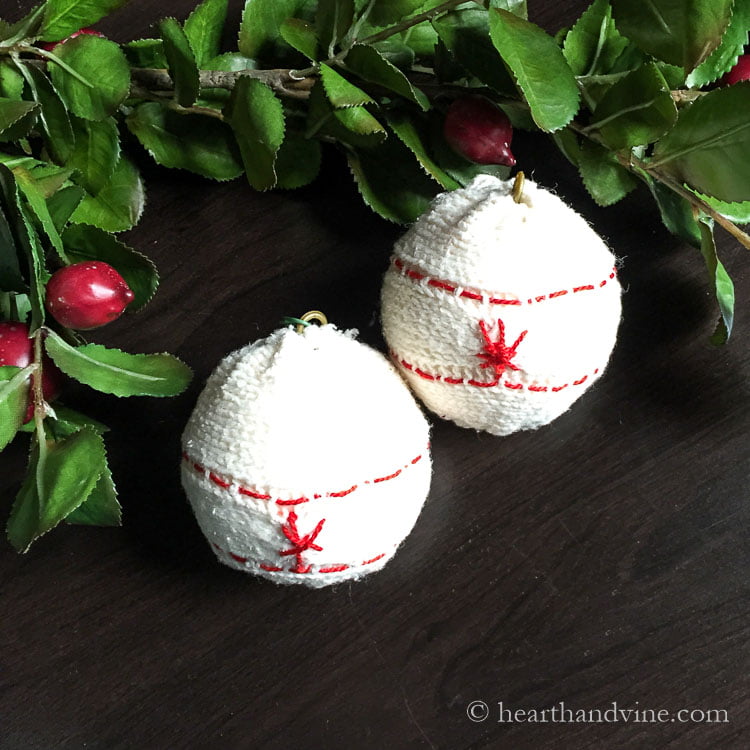 Once again, the possibilities are somewhat endless here. The type and color of the sweater, the pattern, or stitching is all up to you. Let your creative juices flow.