This recipe for cranberry orange bread is a great basic for the beginner cook. Great for gift giving in these pretty paper loaf pans.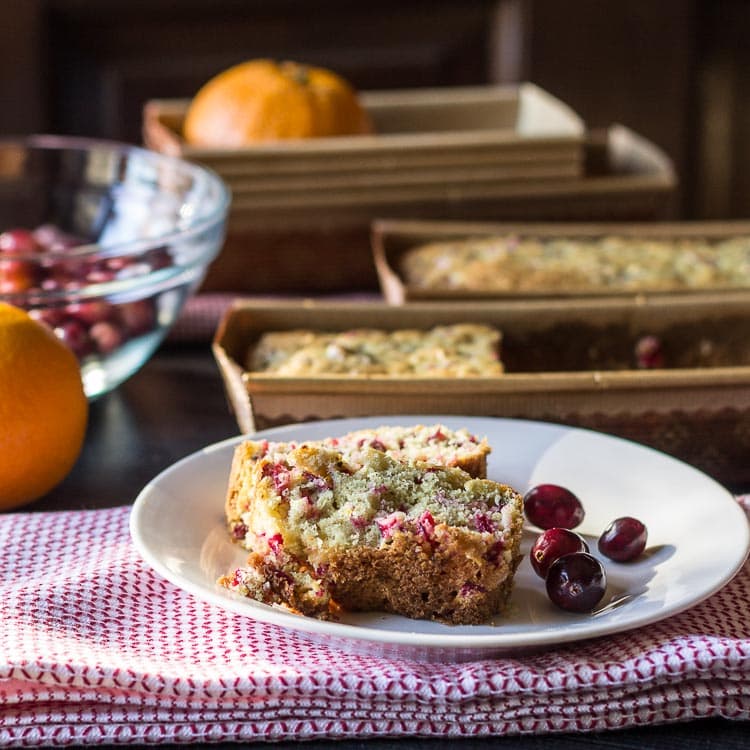 This post contains some affiliate links (that means if you make a purchase after clicking a link, there's no additional cost to you, but I will earn a very small commission. ) Click here to read my full disclosure policy.
My daughter recently came to visit and brought a delicious chocolate chip banana bread. She told me that she was learning just how easy and fun quick bread was to make. This reminded me of a recipe for cranberry orange bread that I use to make, and since I found some fresh cranberries in the grocery store this week, I thought I'd make some for this week's recipe.
Quick bread is a lot like muffins. You simply mix the wet ingredients in one bowl, and then the dry ingredients in a separate bowl. Then you combine the two, making sure that you stir just enough to blend the two together, for the lightest and tastiest bread. This is one instance where my impatience is a good thing.
Homemade Cranberry Orange Bread
Typically you can make this bread in a loaf pan, but I really like these disposable loaf pans, which allow you to give your homemade treat as a beautiful and tasty gift.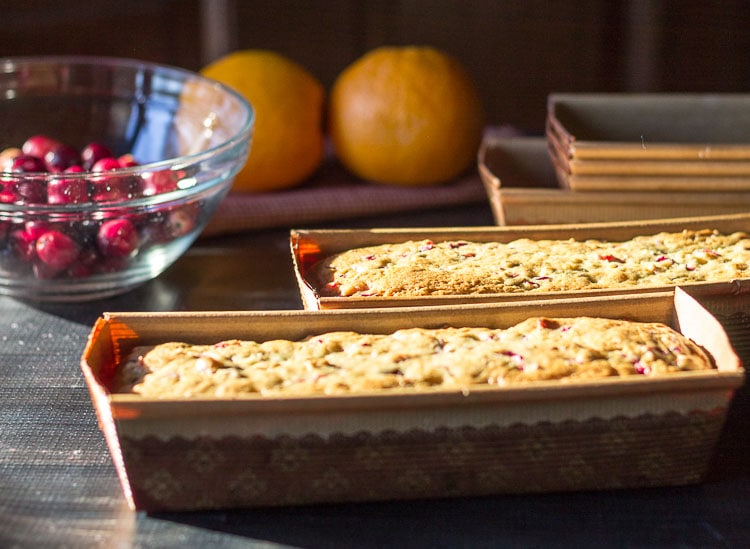 These little loaves are wonderful to serve when you have guests, with coffee and tea in the morning, offering just the right amount of sweetness for a light breakfast.
Of course, you could use a variety of different flavors in this same recipes. For example, substitute lemon instead of orange. Apples and pears are in season too. I think they would be great with a teaspoon of cinnamon or a dash of nutmeg.
It's all a matter of taste. Half the fun is experimenting and finding what you love.
Homemade Cranberry Orange Bread Recipe
Ingredients
2 cups chopped cranberries
3/4 cups sugar
1/4 cup melted butter
1 teaspoon vanilla
Juice and zest of one large orange
2 egg, beaten
1.5 cups flour
1 teaspoon baking soda
1/2 teaspoon baking powder
1 teaspoon salt
Instructions
Preheat oven to 350 degrees
Combine cranberries, sugar, butter, vanilla, orange juice, orange zest and beaten eggs in a large bowl.
In a separate bowl combine flour, baking soda, baking powder and salt.
Add the wet ingredients to the dry ingredients and mix slightly until all are just combined.
Pour into a loaf pan or 2 paper loaf pans.
Bake for 20 - 30 minutes or until a toothpick comes out clean when inserted in the middle.