This simple tutorial will show you how to make a mug cozy with fabric and a few very basic sewing skills. A great beginner sewing project.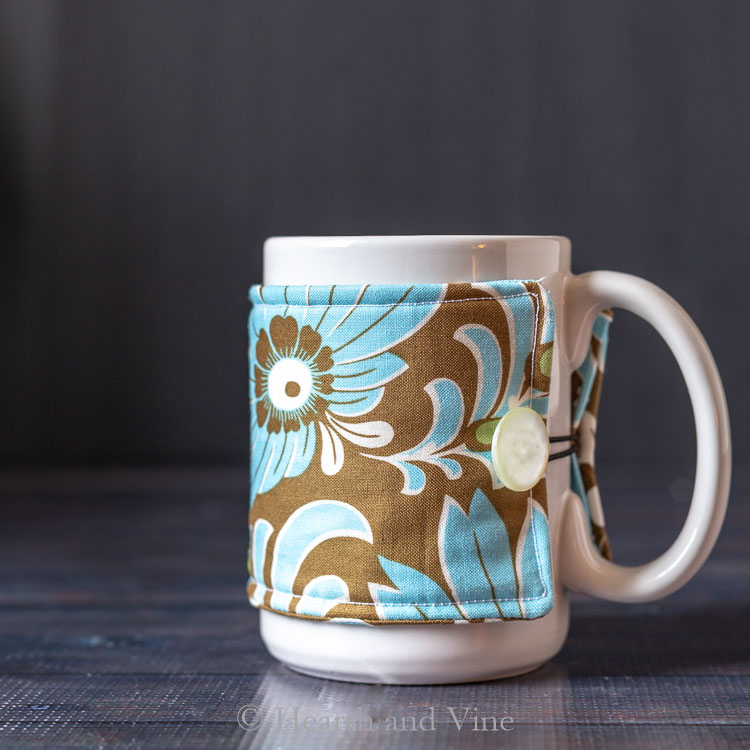 I'm not a coffee drinker but I do love a cup of tea, especially in the winter. Typically I heat water in a mug by using the microwave and that makes our mugs very hot to hold. So I decided to make a couple of simple mug cozies to protect our hands. Today I'm sharing the tutorial with you.
This post contains some affiliate links (that means if you make a purchase after clicking a link, there's no additional cost to you, but I will earn a very small commission. ) Click here to read my full disclosure policy.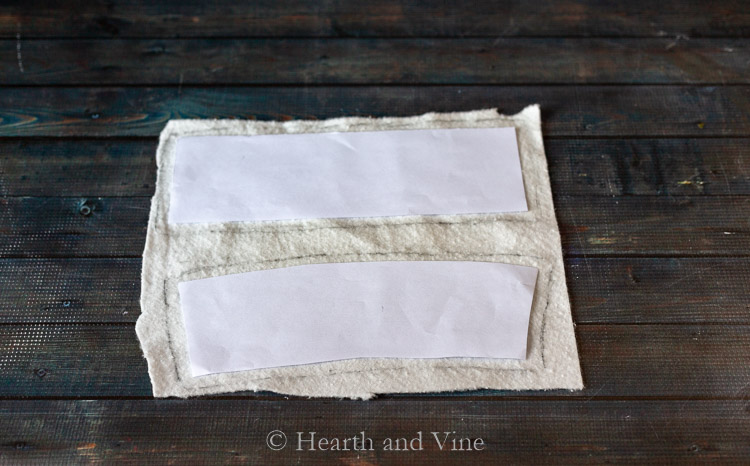 Here are the two different shapes I used. The top is a straight forward rectangle to use on a straight sided mug.
The second one is angled to fit on a tapered mug or a typical take-out coffee cup.
For the straight mug find the length by measuring the distance around the mug. Then add an extra 1/2 inch for a seam allowance. Then measure the sides to the height you'd like adding an extra 1/2 inch for the seam as well. Easy.
The tapered mug was a little harder. I tried doing the math by measuring the top and bottom of the mug and connecting the lines to see if that would make the perfect template? It didn't. So in the end, I used a piece of paper bigger than I needed and fit it directly to the mug and traced the pattern with a pencil on the paper. Just like Project Runway. 😉
Once you have the template created, cut out one piece of batting
and two pieces of fabric.
Then with right sides together, as shown above, sew a 1/4 inch seam all around the edges, leaving a couple of inches open on one side.
Turn the mug cozy right side out.
Turn under the edges of the fabric on the open side and place a piece of elastic cording
about 2.5 inches long in the middle of the open end.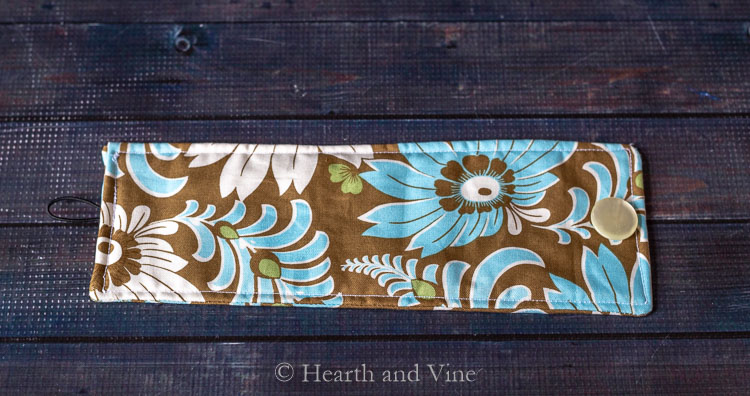 Now sew a nice 1/4 inch topstitch around all four sides paying special attention to the elastic. I'd give that area a few back stitches to make sure it's sewn in well.
Then hand sew a large button on the opposite side to complete the enclosure.
So easy and so cute. You can do this with any kind of fabric. Both of these are cotton. You probably could wash them but I'd consider placing them in a mesh bag first or try just spot cleaning.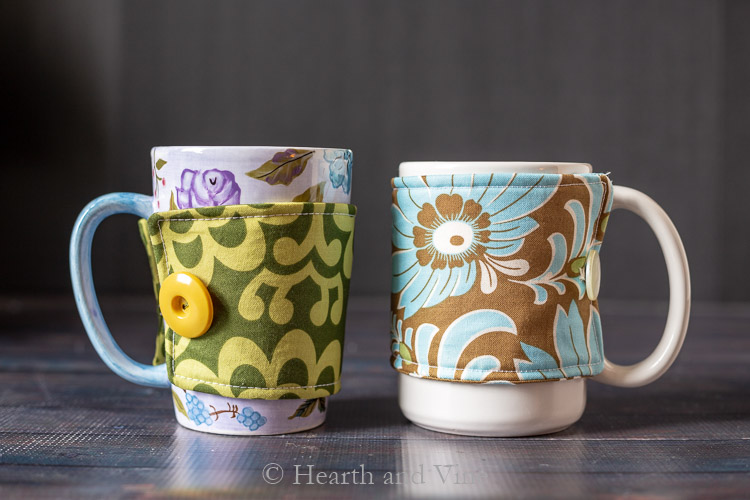 Finally, since you are using elastic there is a little wiggle room. This means the cup cozy will probably fit different sized mugs. So now that you have the template, you can make several in no time.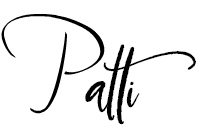 ---
P.S. I really enjoy making things with fabric. I have quite a stash of beautiful quilting squares, swatches, and leftovers, so I often try to make use of this bountiful resource. However, I do not have mad sewing skills, so all of my sewing projects are super easy. One of the most popular projects is a fabric bowl cover. You can find more by browsing the DIY Projects page to see what else might catch your fancy.