Learn how to make mason jar tissue holders in a few different decorative styles to use in your home or to make as a gift.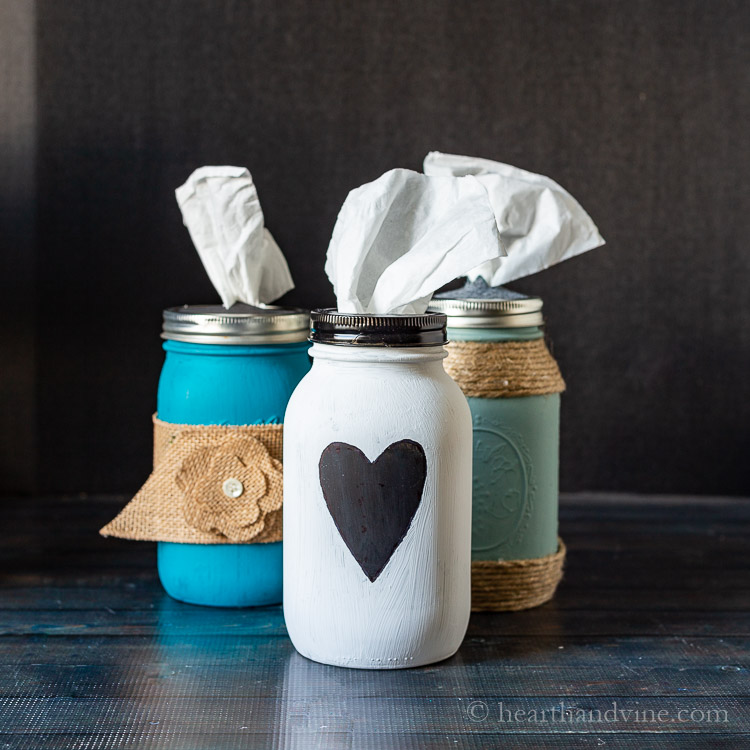 If you are looking for an easy gift to make you may love this easy mason jar tissue holder craft. They are super easy to create and today I'm sharing a few different styles to choose from.
This post contains some affiliate links (that means if you make a purchase after clicking a link, there's no additional cost to you, but I will earn a very small commission. ) i.e. as an Amazon Associate, I earn from qualifying purchases. Click here to read my full disclosure policy.
Making Mason Jar Tissue Holders
Supplies
Start by making an opening for the tissues to be pulled through. One was made with felt by tracing a circle around the mason jar lid insert.
Fold the felt circle in half and cut a 1 inch slit. Then fold it in half the other way and cut another slit.
Then hot glue the felt on the inside of the mason jar ring. Keep or discard the metal insert. You can also do this with a piece of cardstock paper.
Another option is to use the top of the travel tissue box.
It fits nicely in the mason jar ring.
You can spray paint it to make the two pieces look more cohesive.
Decorating the Mason Jar Tissue Holders
I made three different styles. The first is a farmhouse or country look.
Start by painting the center of one side black.
Next, cut out a heart or use a sticker, maybe even an initial to mask the black paint.
Hold it on the black paint or use a bit of double sided tape and brush white paint over top.
Remove the cardboard cutout or stick and reveal the black underneath.
Tip: If the edges are messy just use a sharpie pen to clean them up.
The second style is a coastal look with pretty aqua paint and jute wrapped around the top and bottom.
Using a short bead of hot glue place the jute along the bottom of the jar and slowly keep adding glue and pressing the jute into place. Add as much or as little as you like and continue the same on the top.
This last one has a bright peacock blue color with a burlap ribbon and a flower. You could do this with any ribbon you have.
The flower is made by cutting three flower shapes. Two the same size and one slightly smaller.
Glue a length of ribbon onto the jar first. Then glue the three burlap flower shapes on top of each other followed by a small button.
When placing the tissues inside, I found that rolling them inward with the top tissue in the middle worked best.
These are just some inspiring ways to create this fun and easy craft.
Use your favorite colors, and craft supplies to make one for your office or nightstand.
Another simple idea for teacher's gifts or a thank you present to anyone in your life.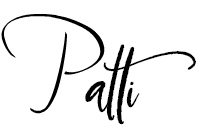 Click Here to Save to Pinterest!