Making natural Easter egg dye is a super simple process from items in your pantry, fridge or freezer. You won't believe how pretty they turn out.
Easy Ideas for Natural Easter Egg Dye
There are so many different ways to color eggs for Easter. Some of them are simply gorgeous but require that they are used for decorative purposes only. So I wanted to try my hand at natural Easter egg dye, because we love eating hard-boiled eggs, and I like the primitive look the natural dye gives them.
I've tried this process once before without a lot of luck. The turmeric is steadfast and worked wonderfully, but the others not so much. However, I found that the key is simply patience. Using mason jars to allow the eggs to really soak in the dye made all the difference. I used pint sized jars which easily held two eggs and could have held a third (you'd use less liquid with a third egg). If you use quart jars you could probably dye four or more in each jar.
How to Make Natural Easter Egg Dye
Supplies
2 hard-boiled eggs
1 Tablespoon of white vinegar
1 1/2 cups of boiling water or juice
pint mason jar
natural food/spice
For these eggs below:
Beet juice left over from pickled beets
Blueberries that were frozen and boiled in water for about 5 minutes.
1 Tablespoon of Ground Turmeric,
2 Tablespoons Coffee Grounds,
2 Tea Bags of TJ Red Refresh Tea
Steps
Into a clean mason jar add 1 tablespoon of white vinegar.
Next, add your spices and 1.5 cups of boiling water. If you're using berry or beet juice bring the juice to a boil, let cool slightly and then add it to the vinegar.
Then gently add the boiled eggs.
Let cool on the counter, then refrigerate for several hours or overnight.
Here's what they looked like after five hours in the refrigerator. Not bad.

Eggs After 24 hours
They all deepened in color except for the beet juice. The blueberries may even be too dark, almost black. The greenish ones in the middle were made with Trader Joe's Red Refresh Hibiscus Tea, which is a pretty red in the cup, but ended up dying the eggs this beautiful green color. To be fair the tea also has peppermint and lemongrass in it, so maybe that's where the green color comes from?
All in all, I'm thrilled with the way these turned out.
I think I will be making natural Easter egg dye from now on. I just need to make sure I have a little extra time and patience.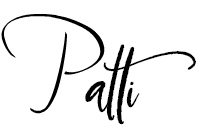 ---
P.S. Another great Easter post involves making an Easter Lily Centerpiece. Or you may want to try making Homemade Candles from Orange Rinds for your Easter table.
Click Here to Save to Pinterest!