Learn how you can have a poinsettia rebloom every year. Instead of throwing it out after the holidays, keep it as a houseplant.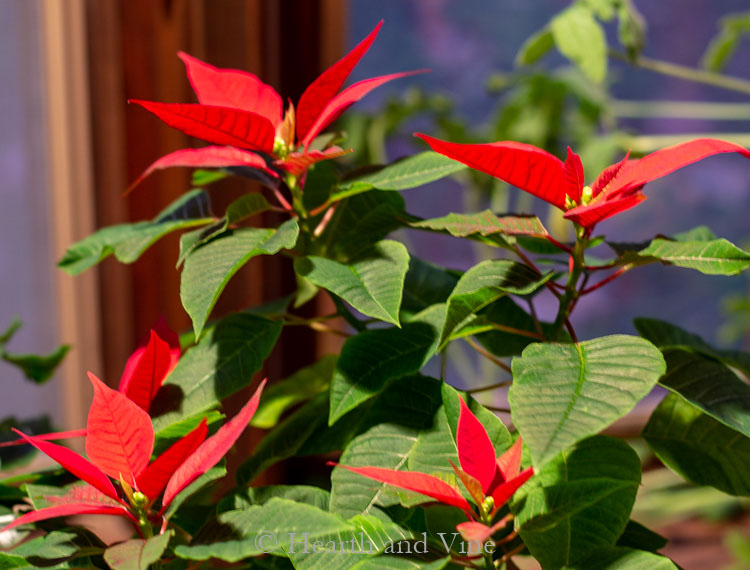 If someone gives you a beautiful poinsettia this holiday season do not throw it out after the festivities are over. Keep it as a houseplant and you will be rewarded with pretty blooms next year.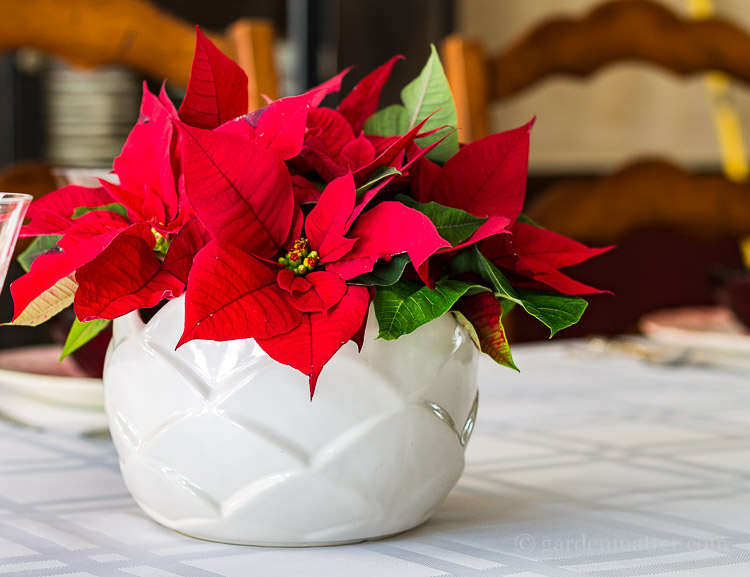 A few years back I created this easy poinsettia centerpiece for our Christmas table.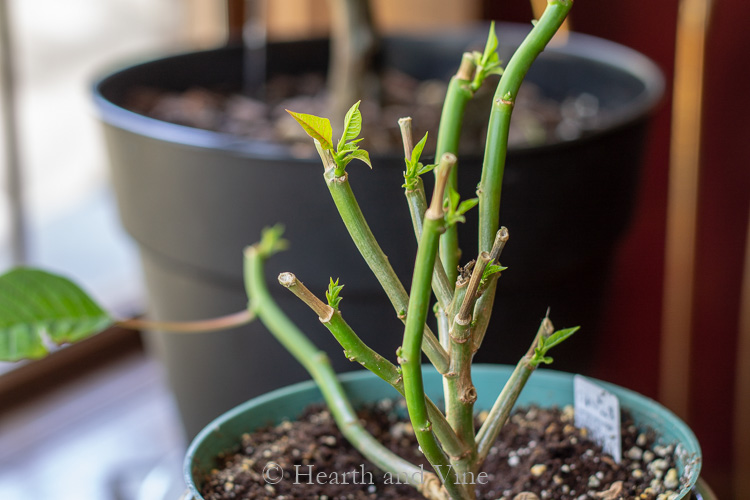 After I cut off the blooms I kept the plant with my other houseplants in the dining room and watered it around once a week. As you can see it quickly grew back.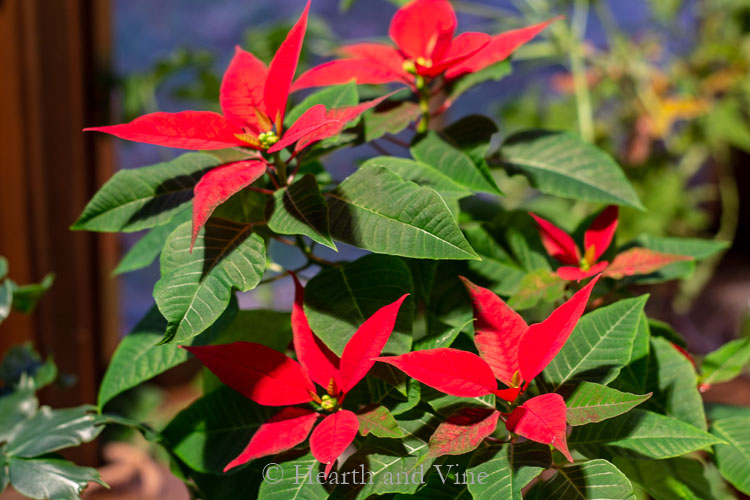 I wasn't sure if it would turn red again but low and behold in February, a year plus later, this plant is in full bloom. And, I did nothing but water it and give it some supplement light along with my other plants.
The Key for Poinsettia Rebloom
Now it would have been nice to have it bloom at Christmas instead of February. So I did some research and found that the key to getting them to rebloom is to make sure that they receive long periods of darkness in late fall or early winter. Most suggest around 14 hours. You can do this with a dark bag or box manually by covering the plant in the early evening and removing it in the morning.
Here are detailed instructions for those eager to try this process.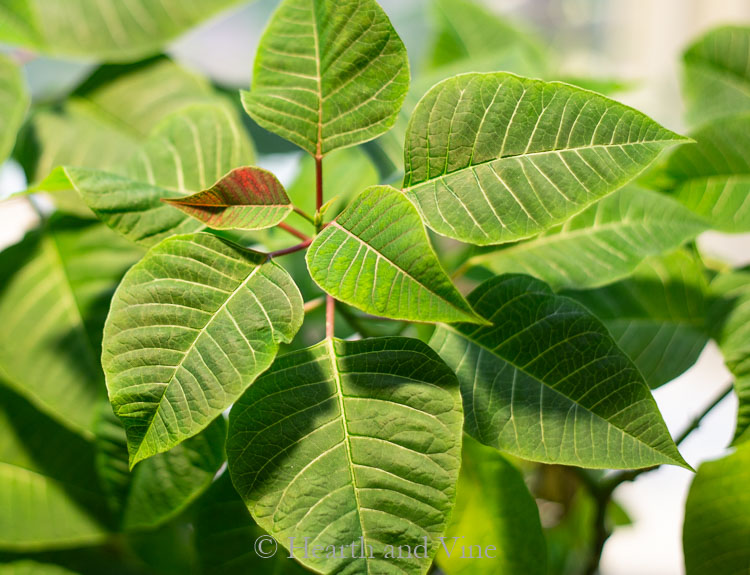 P.S. Did you know that the colorful petals on a poinsettia are not flowers but leaves? The tiny yellow part in the center is the flower. Click here for more fun facts about poinsettias.
It's early December as I write this post and the same poinsettia plant is just starting to go into red mode (see above). I think since I live in Pennsylvania where we naturally have shorter days might be the cause, even though I haven't done anything new.
So I'm pretty sure that it will not be in full bloom come Christmas, but that's okay with me.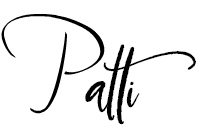 P.S. You may also enjoy learning about the Christmas Cactus or this Poinsettia Centerpiece idea. See them and many more on my Gardening Page.