Enjoy nine homemade mixes that you can put together as a thank you gift during the holidays or any time of year.
Giving small homemade gifts during the holidays is always something I like to do. For our family, our friends, neighbors, and helpers of all kind. Just something small from the heart to let them know how much we appreciate them in our life.
Today I'm sharing nine homemade mixes that are perfect for gift giving. They can be put together in no time and packaged in simple bags or fun containers like decorated mason jars. For details and supply lists click the links under each photo.
Nine Homemade Mixes for Gifts
Ever since I made this steak seasoning we have used it exclusively on everything we put on the grill. Steaks, pork chops, fish, and chicken are greatly enhanced with this simple seasoning. It's a little on the spicy side but you can easily adapt it to suit your heat preference.
For your sweet tooth loving friends, this mug cake mix makes the perfect amount of chocolate cake in no time. All you need is a bit of water and a microwave. Instructional labels are included in the post.
One of the first homemade mixes I've attempted to create was homemade ranch mix. I love ranch dressing but I'm not a fan of bottled ranch. The envelope mix is great but makes too much dressing which always ends up going bad. This one is pretty good and you can make smaller batches to suit your needs.
Also included in the same post is a barbecue seasoning mix. I use this to coat a slab of ribs that I place in the crock pot standing up. After 6-8 hours the ribs are falling off the bone and taste fantastic.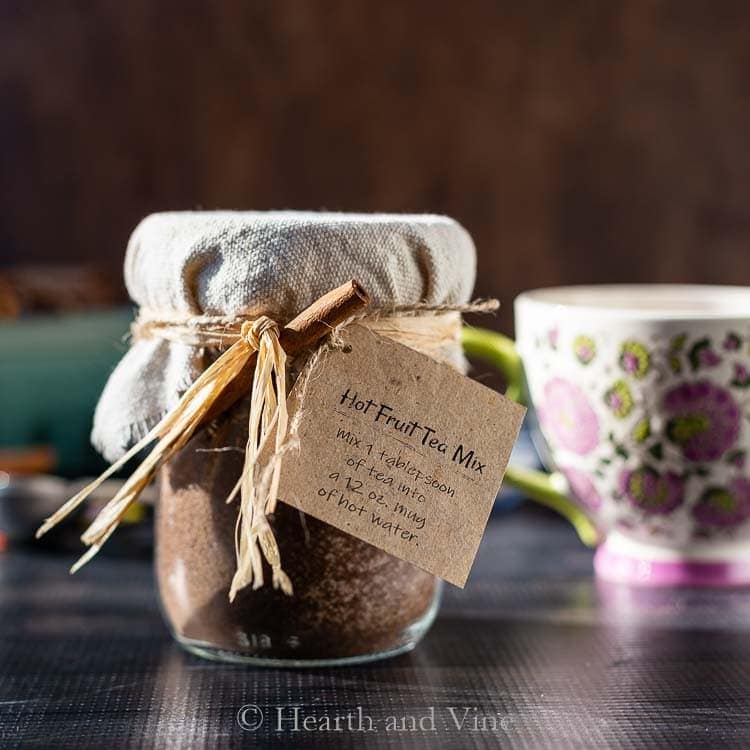 This new homemade mix is a nod to southern fruit tea made with instant ingredients to make a sweet hot tea for the winter. Similar to Russian tea it has a bit of cinnamon included for a warm spiced drink.
I've been using this homemade mix combination to make my balsamic vinaigrette for years. Instead of keeping it a secret I decided to make a huge batch and share it with everyone.
These make fun stocking stuffers and could also be used to decorate a package or gift bag. If made with organic materials you could use them in cooking or add them to a salad. More than likely most people would love to sprinkle some in their bath water for a good soak.
Everyone's home will smell fantastic with this mix of dried orange slices and spices. Simmer in some water on the stove to bring out the fragrance to waft throughout the house.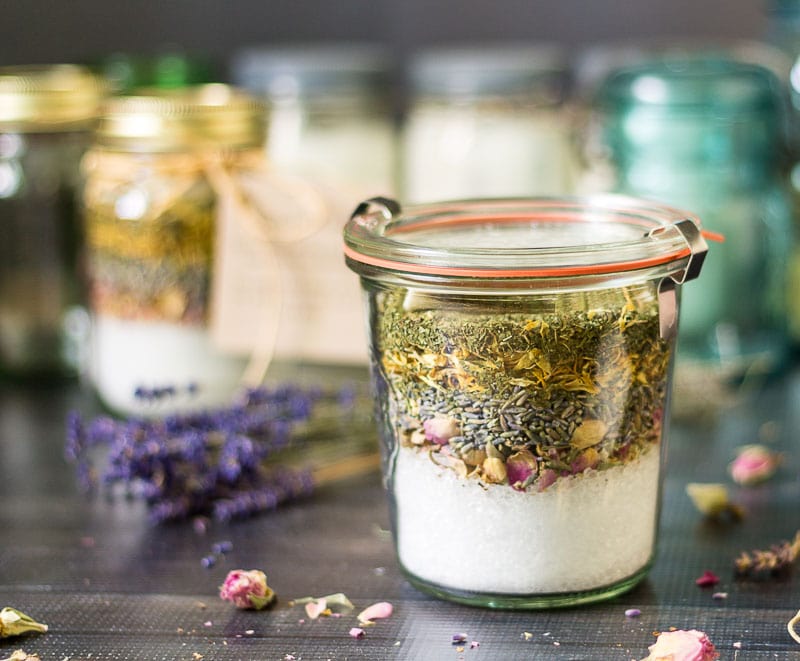 The final homemade mix is a combination of herbs, essential oils and Epsom salts for a therapeutic aromatherapy treat. Perfect for any bathing beauty but I think makes a beautiful decoration for any shelf in the house.
All of these gift ideas are easy to make and you can add your own flair by choosing different containers and tags to package them.