See how you can easily make primitive fabric pumpkins with just a few supplies for a warm and cozy look to add to your fall decor.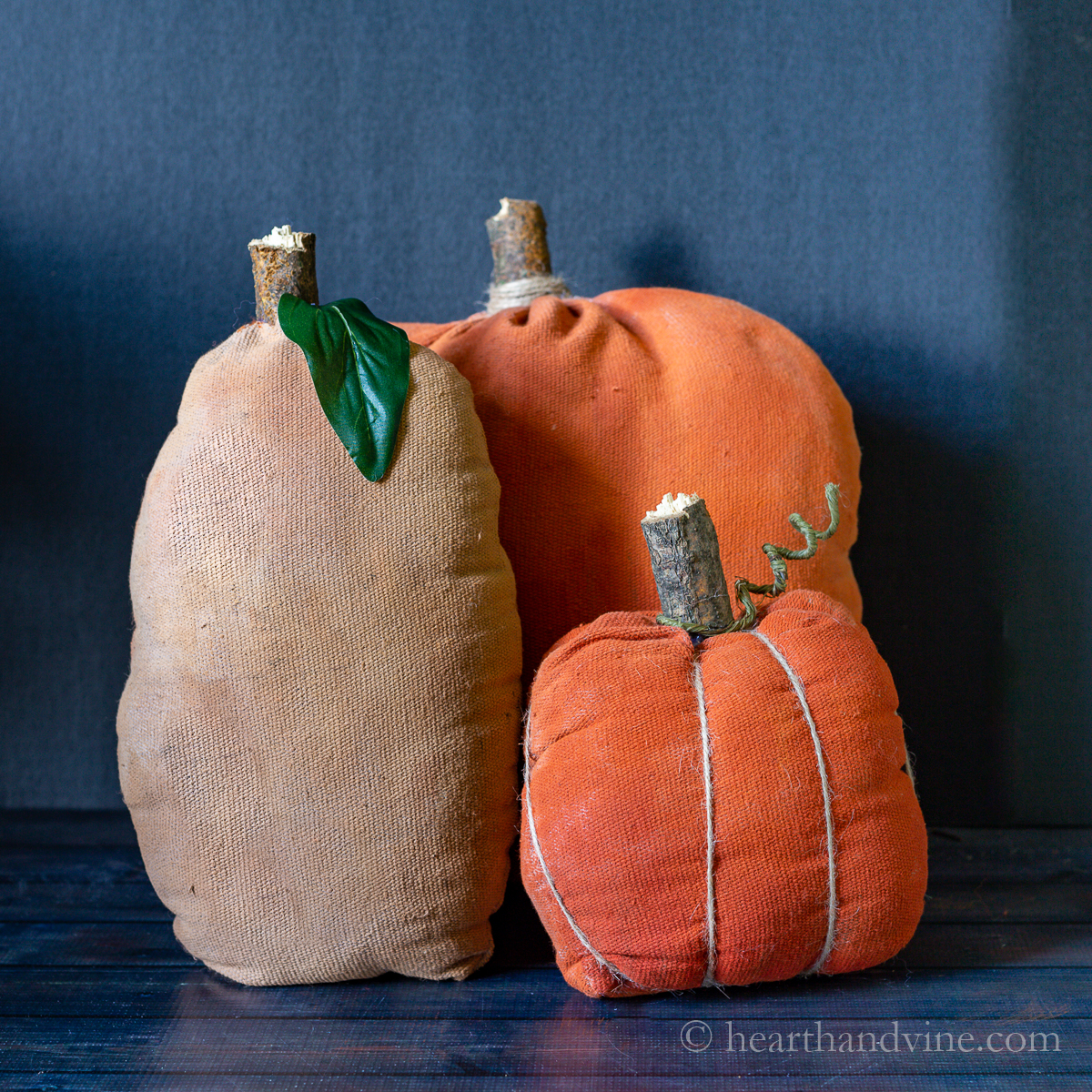 There's something about fall, more than any other season, that I equate with country, warm and cozy feelings, and homey decor. Today I'm sharing a tutorial showing you how to make primitive pumpkins with simple supplies that fit right into this comfortable rustic theme.
Making Primitive Cloth Pumpkins
Start with drop cloth fabric. It's inexpensive and huge so you can use it for all kinds of projects. If you already have some canvas or heavy muslin or even cotton twill in your stash, then you can skip buying the drop cloth fabric and use it instead.
Fold the fabric in half and draw an easy shape of a pumpkin with the bottom on the fold.
Cut it out and sew along both sides of the pumpkin shape but leave the top open for the stuffing.
Turn the pumpkin right side out and stuff with fiber fill or anything you have on hand. I've read where some people like to use plastic grocery bags as stuffing.
Next, paint the cloth with your favorite fall pumpkin or gourd colors. Use a foam brush and some water to easily cover the entire pumpkin in minutes.
Then, close up the top with some simple basting stitches. I used some black embroidery thread mostly so that you can easily see what I'm doing but any thread will do.
Don't knot the end of the thread. Instead, leave plenty of it at the end and once you've stitched around the top you can pull on the ends (see above), gathering the fabric together, and tie a double knot.
For pumpkin stems, I cut up a tree branch from the outside. However, before using them I placed them in a 200-degree oven for about 40 minutes on a tray covered with foil. This should get rid of any insects or larva hiding inside the branch.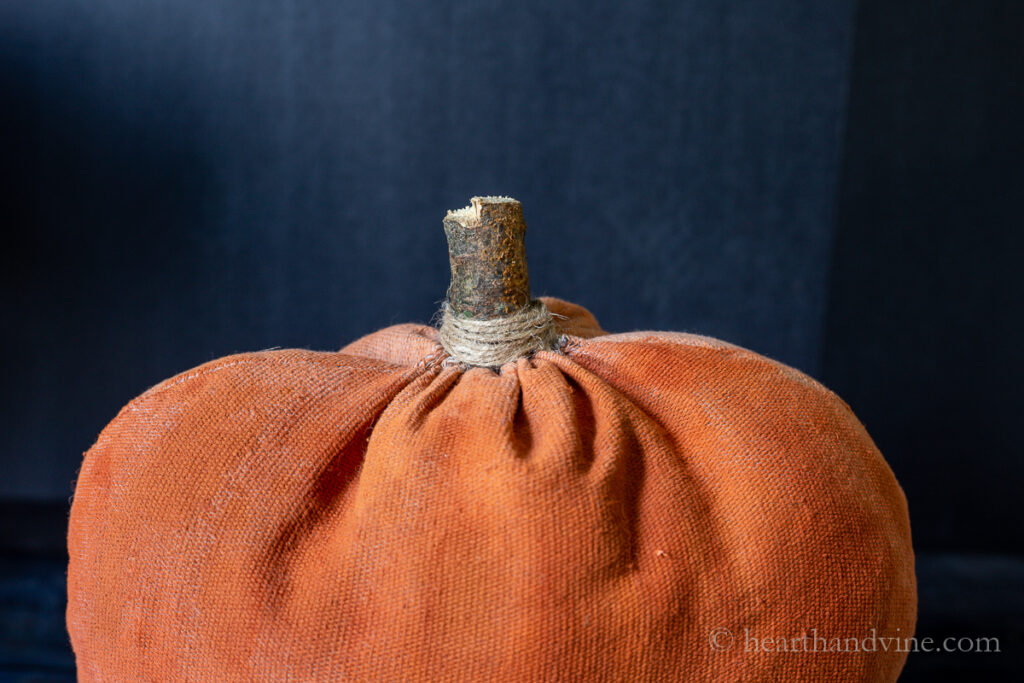 Hot glue the stem on top of the pumpkin and then glue some twine wrapped around the base for a finished rustic look.
Other Primitive Pumpkin Ideas
You can make a small pumpkin, like the one shown above, and create ribbing that a pumpkin would have by tying twine around sections and pulling them tight at the top. Add a tendril to the stem by twisting some green wire around a pencil and then hot glue it to the stem.
My last stuffed primitive was more like butternut squash or a gourd. I used a light brown color and added an artificial leaf with some hot glue.
The trio now sits on our mantel. Next week I'll post the entire mantel all decorated for the fall season. It's starting to get real cozy around here.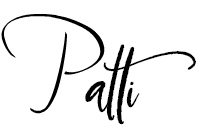 Print
How to Make Primitive Fabric Pumpkins
This basic sewing craft shows you how to make primitive fabric pumpkins with very simple supplies.
Equipment
Scissors

Sewing Machine

Needle and thread

Hot glue

Paintbrush
Materials
Canvas drop cloth

Fiber fill

Craft paints

Wood Branch

Twine
Instructions
Cut different size shapes of pumpkins from folded canvas with the fold on the bottom.

Sew the sides and leave a few inches open on the top.

Turn right side out.

Paint with fall pumpkin and gourd colors

Stuff with fiberfill.

Hand sew around the top with big basting stitches leaving thread on both ends.

Pull thread ends to close the opening and tie a knot.

Break or saw pieces of a branch from outdoors to use as stems.

Bake the stems at 200 degrees for 40 mins to remove unwanted guests and microbes.

Hot glue stem in place. Cover with twine around the base.
Notes
Make pumpkin ribs by wrapping a few pieces of twine around the pumpkin and pulling tightly at the top.
Use a piece of wire ribbon wrapped around a pencil to create a tendril.
Use artificial leaves and glue them to the top of the stem for added decoration.