This faux bleached pinecone craft is easy to create and gives you beautiful light-colored pinecones without all the toxic smell and mess.
I love the look of bleached pinecone but I hate bleach. I don't like the fumes and the way bleach irritates your skin. So I tried making some with paint giving them the look of bleached pinecones without using bleach.
How to Whitewash Pinecones
The process is really simple. You just need a large plastic container. I used an old soup carryout container.
To the plastic container add one part of white chalk paint to 2 parts water. Because my chalk paint was very white I added a teaspoon of brown craft paint to soften the white. You need enough to submerge the pinecones but you definitely can play around with this ratio. Obviously, you can use less if your pinecones are small.
Mix well then dunk the pinecone in the paint and water solution. Pull it out and let it sit on some paper towels. After the pinecone dries a bit repeat the process if you want or just go with the color as is.
In the photo above you can see the difference. It's more of a whitewashed pinecone than a bleached pinecone but I feel like it's similar.
Making a Pinecone Garland
To create a pretty garland tie a piece of twine to each pinecone by sliding it in between some of the scales at the bottom and tying a knot.
Then attach each pinecone to a large piece of twine. Don't tie the pinecone too tightly onto the garland. This way you will be able to slide them a bit once hung to exactly where you want each pinecone. Then you can trim any excess.
Since my family room and fireplace are a little on the dark side I think these pretty faux bleached pinecones look really great. Perfect for fall but I think might look pretty great during Christmas and throughout the winter.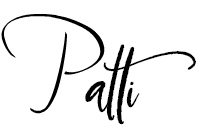 Print
Bleach Look Pinecones without Bleach
This easy tutorial shows you how to get the look of bleached pinecones without working with bleach.
Materials
Pine cones

White chalk paint

Brown craft pain

Deep plastic container
Instructions
In a large plastic container combine one part white chalk paint with 2 parts water. Add some brown craft paint to soften the white as desired.

Dip each pinecone into the water/paint solution.

Dry on paper towels slightly and repeat with a second or third coat of paint if desired.
Notes
You will need a plastic container large enough to dunk the largest pinecone that you are working with. If your pinecones are all small then you can use a smaller container.
You can play around with the ratio of chalk to water to create more opaque-looking pinecones.