Learn about some simple ways to modernize and update your kitchen in this final reveal of our refresh makeover.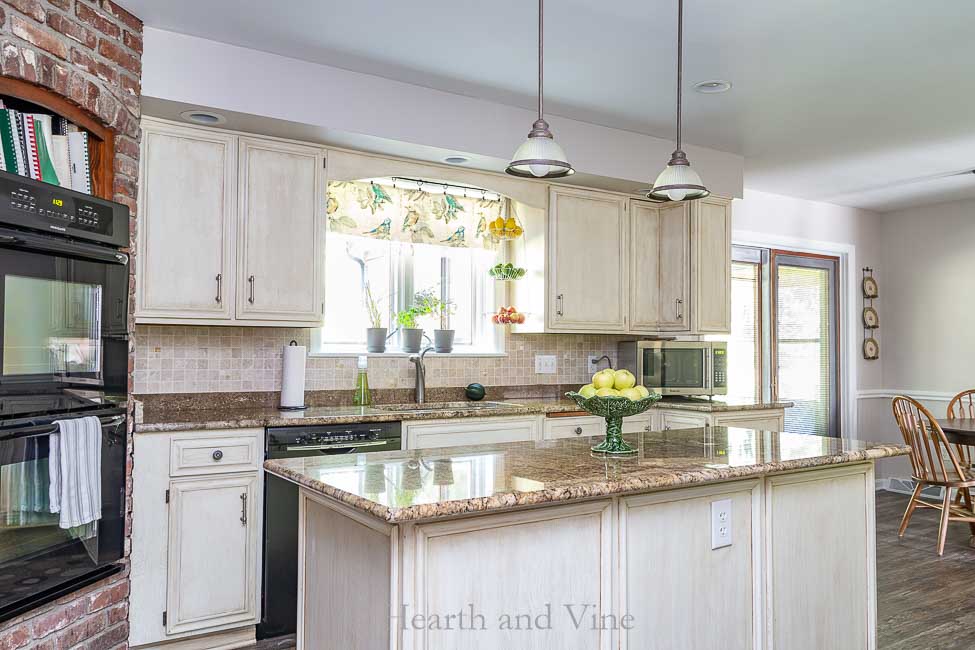 This is the final reveal of our kitchen refresh makeover.
One of the last things we did was change the hardware on our cabinets.
I'm happy to say that Liberty Hardware was kind enough to supply us with these beautiful knobs and pulls for our cabinets. Liberty Hardware, is a high-quality hardware manufacturer creating everything from cabinet knobs to switchplate covers and more. Best of all not only can you find them online but they are available at all the big box stores in your area.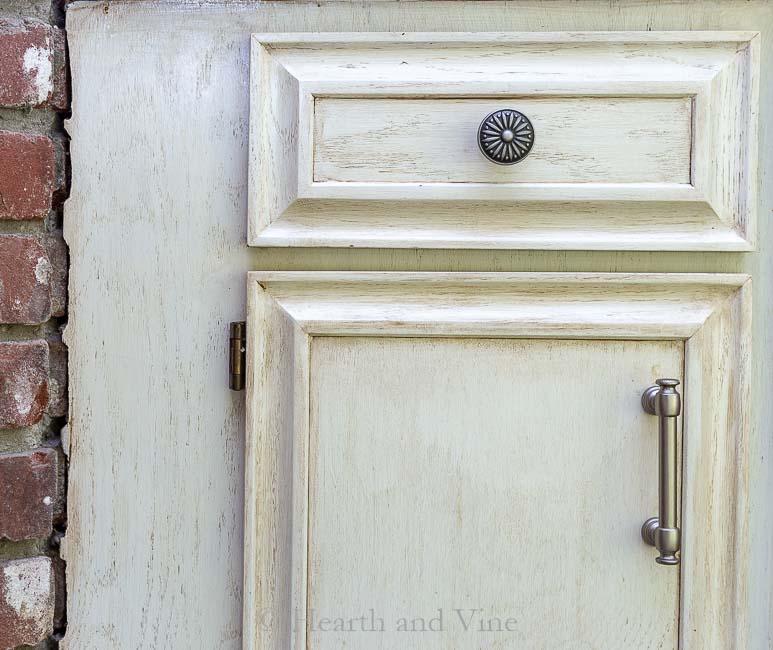 I chose these beautiful Grecian knobs for the drawers and these coordinating handsome Nolan cabinet pulls for the doors.
Some projects are never-ending. As you can see in this view we still need to paint the sliding glass doors on the left that lead to our screened in porch. This is something that's going to require a few people and some coordination. Then, after we thought about it, we decided we are going to replace the entire unit.
However, I'm still loving the large botanical poster art project on the wall. Our Amish table and chairs set are one of the first things we bought as a married couple. A while back I refinished the table top, but I haven't decided what to do with the base and the chairs. Should they match the top or should I paint them white, or maybe black? What would you do?
Here's another view from the table looking towards the stove.
We're really enjoying the new look. The kitchen looks so much brighter and lighter.
The new floor was a big update. However, the other changes, new hardware, DIY artwork, easy handmade window treatments, fresh herbs on the windowsill and lots of paint made a huge difference in the look of this kitchen.
I just don't know why we didn't do it sooner.
What changes have you done to update your kitchen?