Learn how to make felted dryer ball pumpkins. Use them for your fall decor now. Then later you can use them in the dryer.
The art of felting is something I've long admired. Some of the projects I've seen are so pretty and I love all the vibrant colors and the soft look of the wool. Of course, this technique takes some time to master, and I find myself just adding to the list.
However, I have noticed a simple felting project that can be used in the laundry and I thought these DIY dryer balls would be a whole lot easier to make. So I made some felted dryer ball pumpkins to add to our fall decor.
Felted Dryer Ball Pumpkins
Supplies
Instructions
Start by rolling the yarn into a ball. I tried this process in three different ways.
Some I made by wrapping the yarn around a tennis ball, thus leaving you with more yarn to make the second ball.
I also tried using a plastic Christmas ornament just because it was lighter. In the end, I like the one that was entirely yarn as they ended up with a nicer shape for the pumpkins.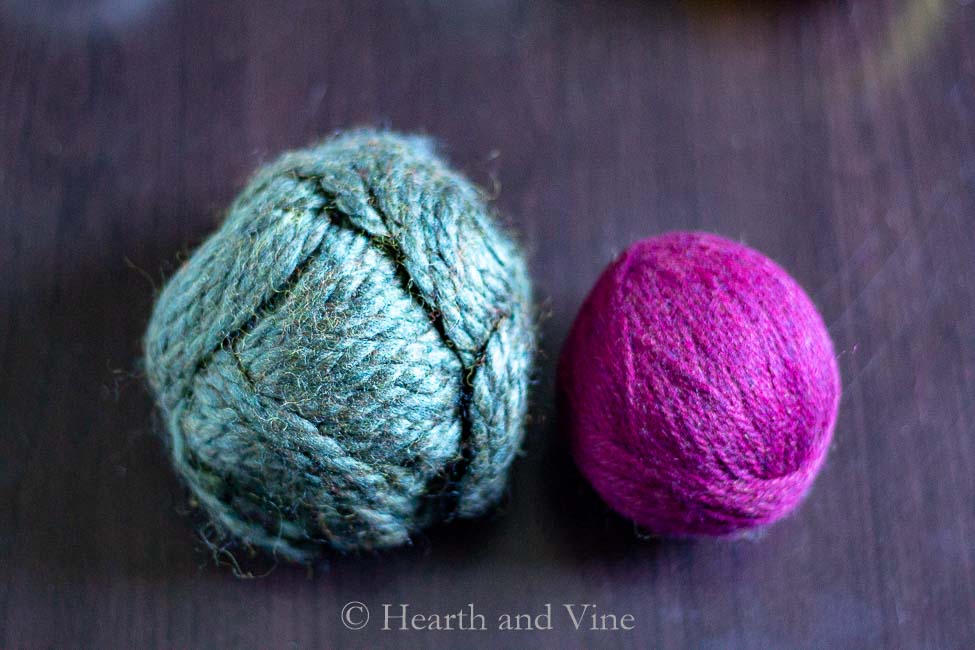 What Kind of Yarn Do You Use to Make the Felted Pumpkins?
I used three types of wool yarn for this project. The best was the roving wool yarn. The worsted wool was not a bad second choice but did not give that felted look I liked. The third (green on the left) was only 50% wool and did not work at all.
Once you have created your ball of wool place it in a sock or pantyhose and tie it closed.
Run it through the washer using hot water and detergent, and then through the dryer on high heat. Feel free to wash a load of clothes with them.
Remove from the sock/hose and let dry.
To turn them into a felted wool pumpkin, just poke a hole in the middle and glue a small twig for the stem.
When you are done using the pumpkins for decoration, you can remove the stem, and use them in your dryer instead of dryer sheets. You can even add a few drops of essential oil to scent your clothes.
Wouldn't these felted dryer ball pumpkins make a nice gift?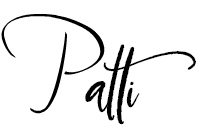 ---
P.S. If you love crafting with felt then you will probably like this Felt Flower Wreath in fall colors or this cute Felt Flower Pincushion. I also made some fun Heirloom Pumpkins with Fabric and a Large Pumpkin Topiary with paper mache. You can find them all and more on my DIY Projects Page.
Click Here to Save to Pinterest!