This easy DIY seed paper tutorial is fun to create and makes a great gift to all your flower loving friends and family. All you need is some shredded paper, some wildflower seeds, and a few things you probably already have at home.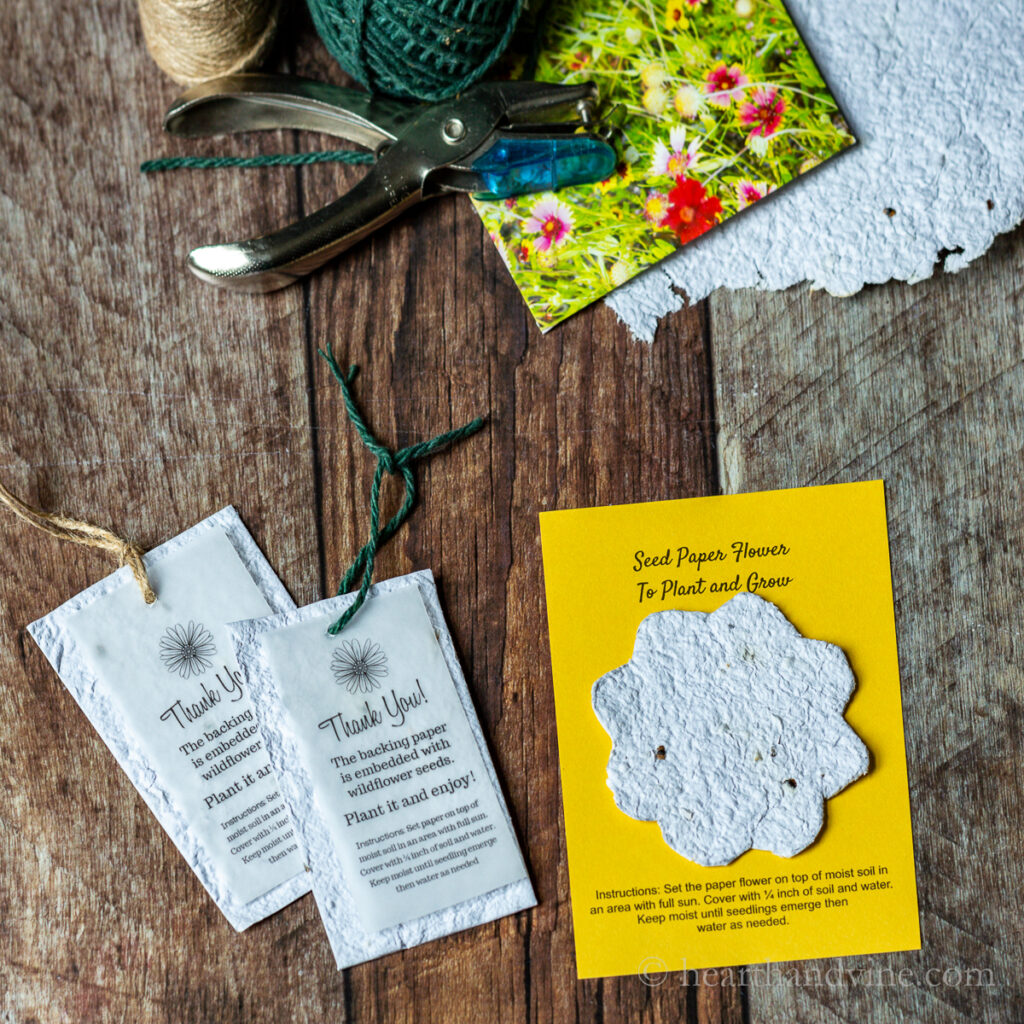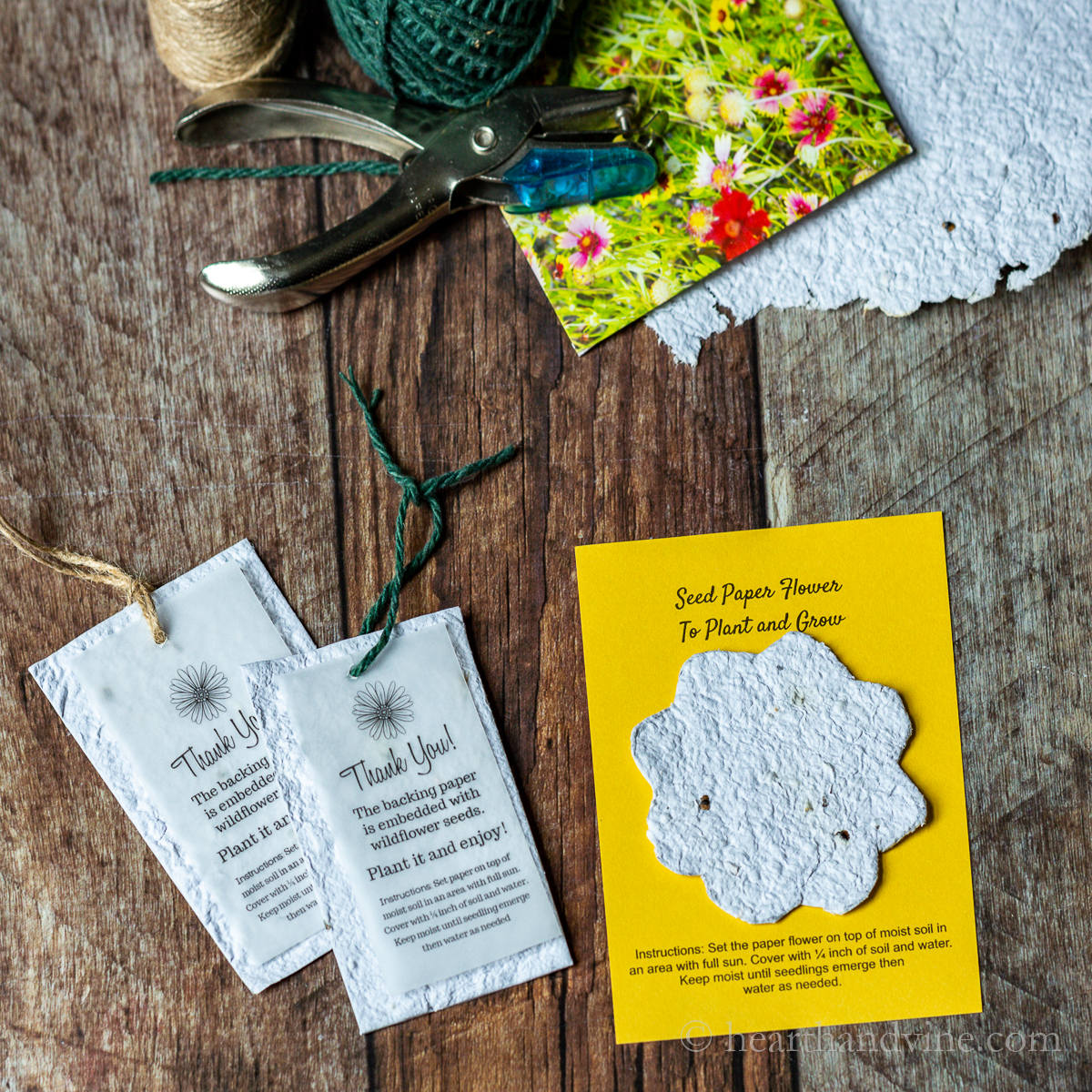 I've been given cards made from seed paper before and now I wanted to try and make some. The process is very similar to my handmade paper with flowers post with a couple of differences.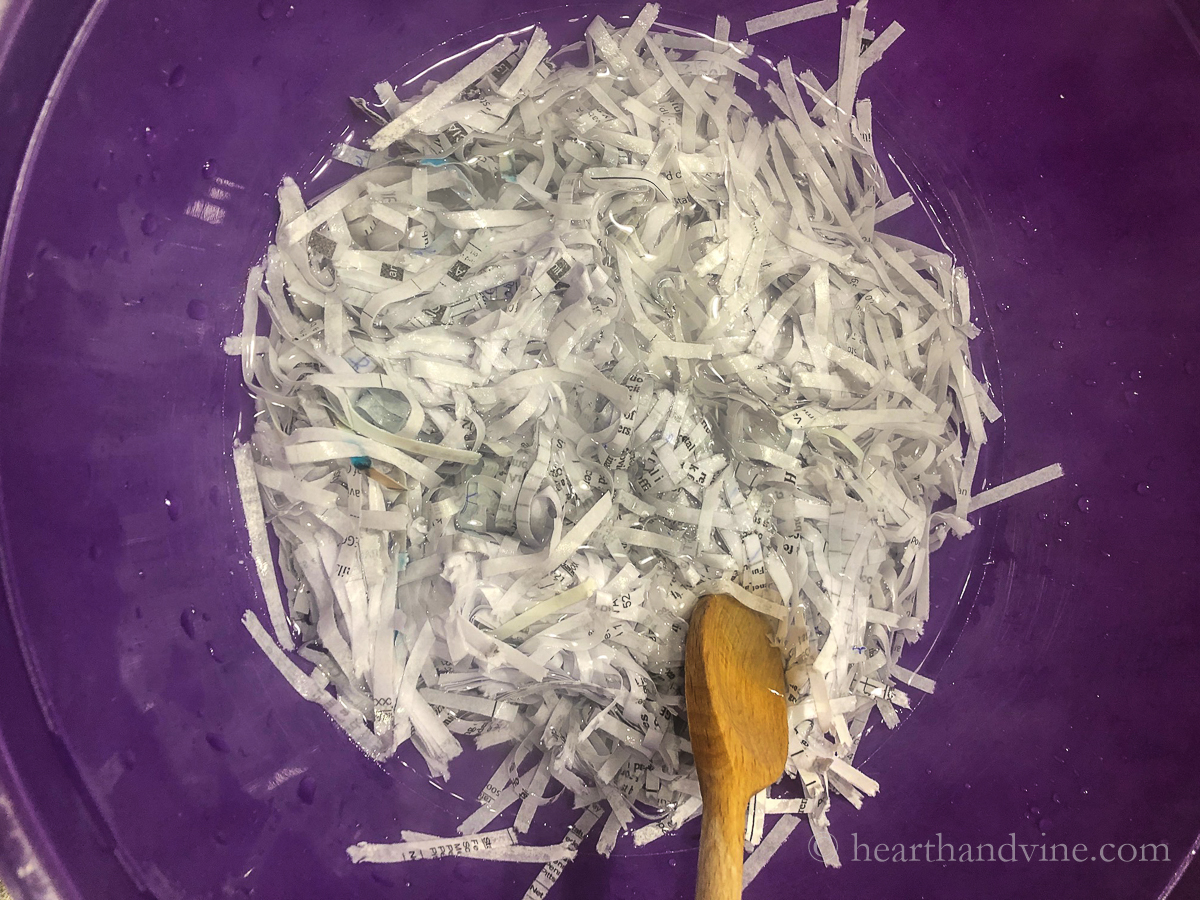 How to Make Seed Paper
Start with shredded paper. If you don't have a home shredder or access to shredded paper you can cut up paper for this project in small pieces.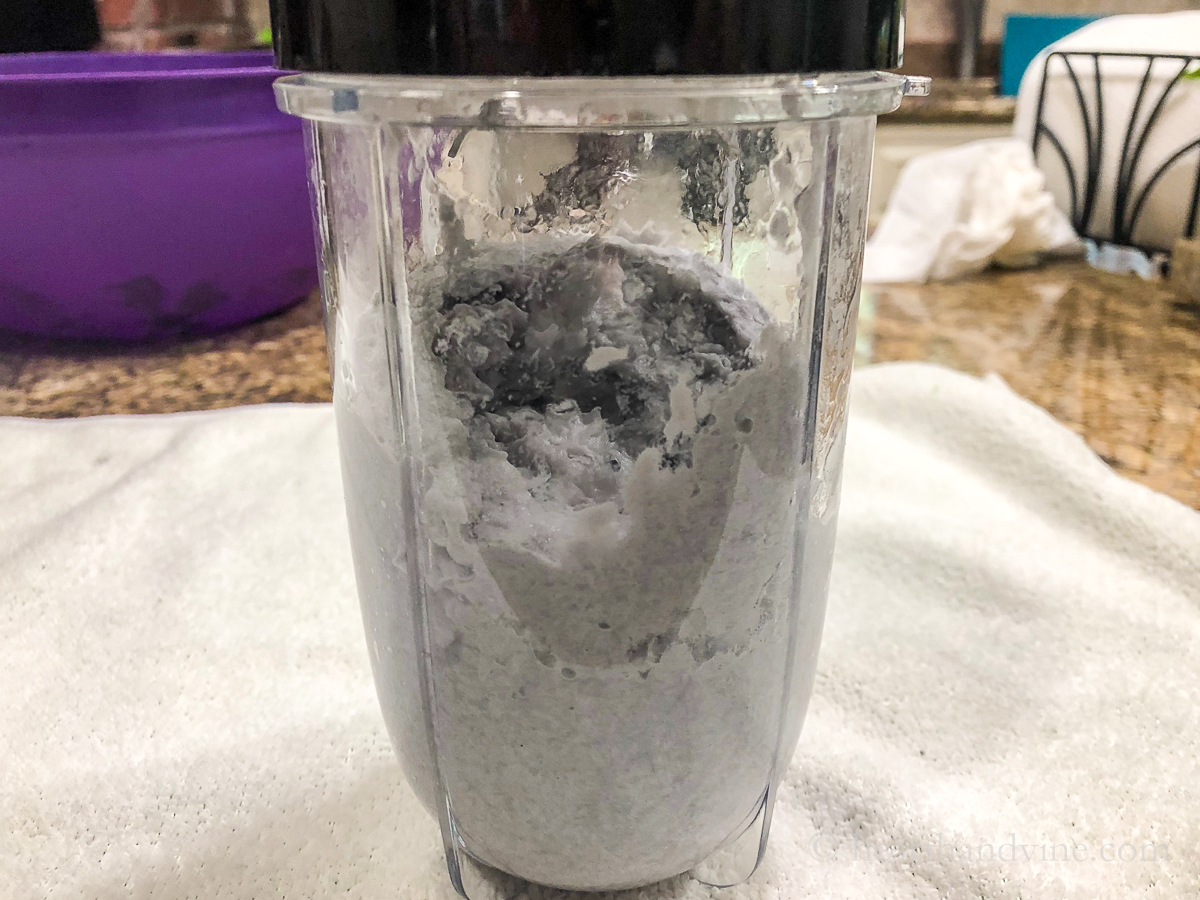 Get it nice and wet. Then pulverize it in a blender. I used a magic bullet for this project. I just made sure to clean it up quickly once the paper was blended into a pulp.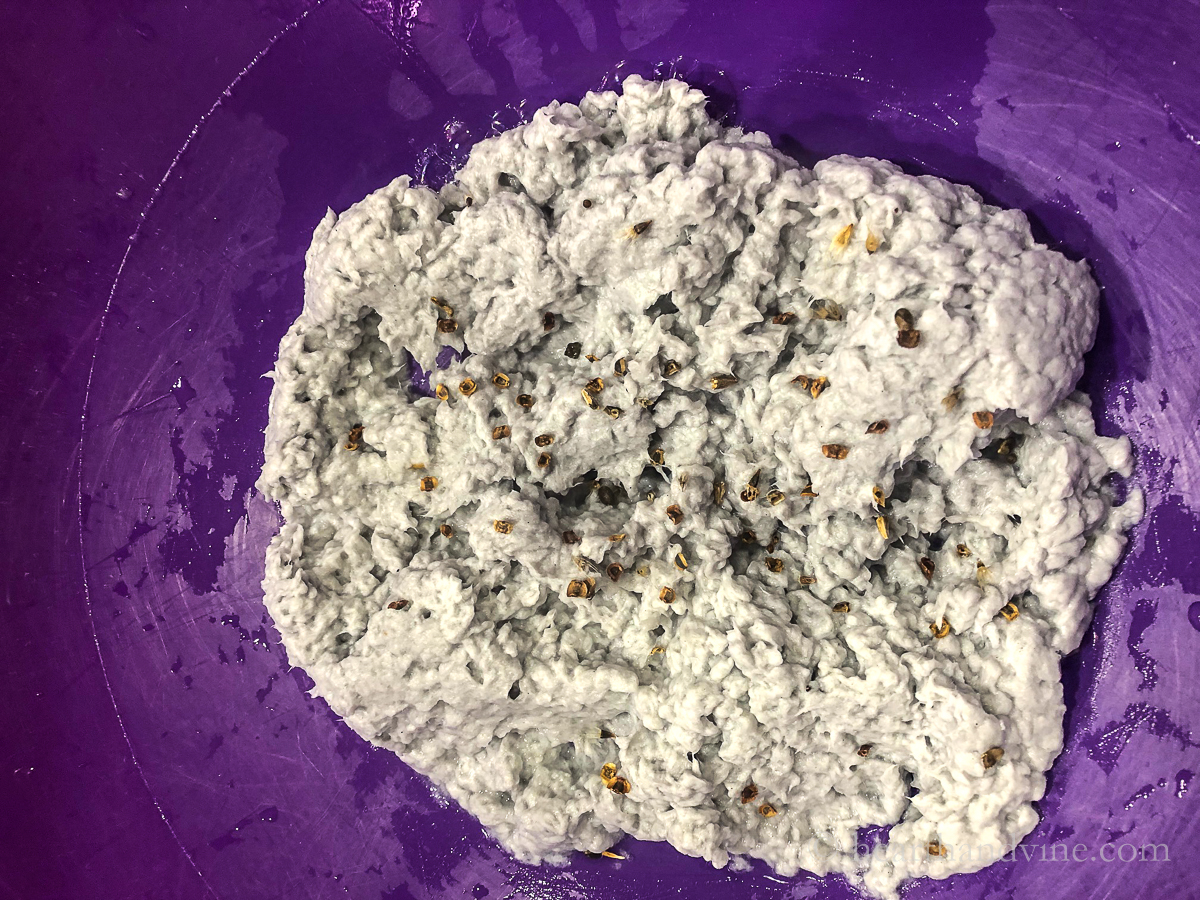 Take the pulp and place it back into a large bowl and add some flower seeds. I used a packet of wildflower seeds but you could also use save seeds from your garden to use in this project. A shallow bin would work well too.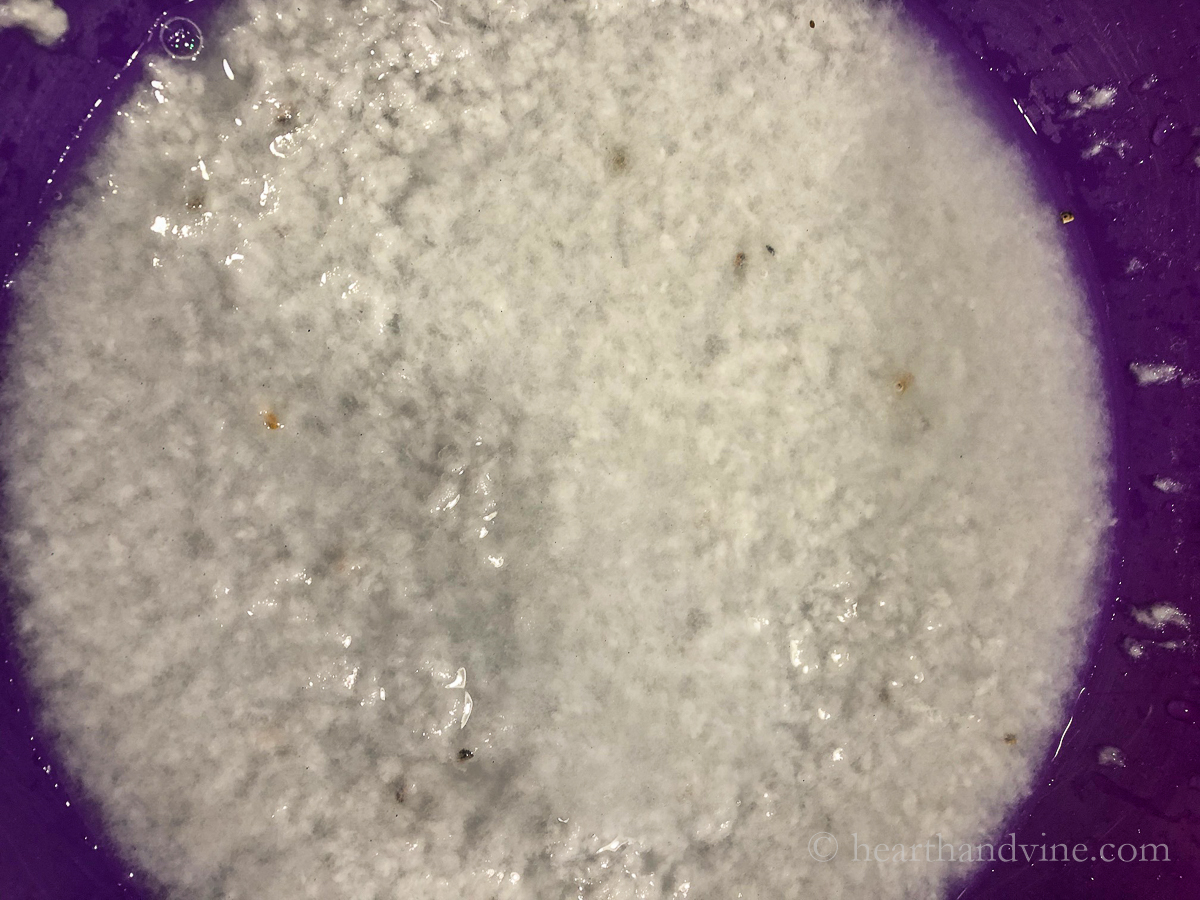 Now add some water to the mix. Enough to more than cover the pulp. I think making this slurry is the key.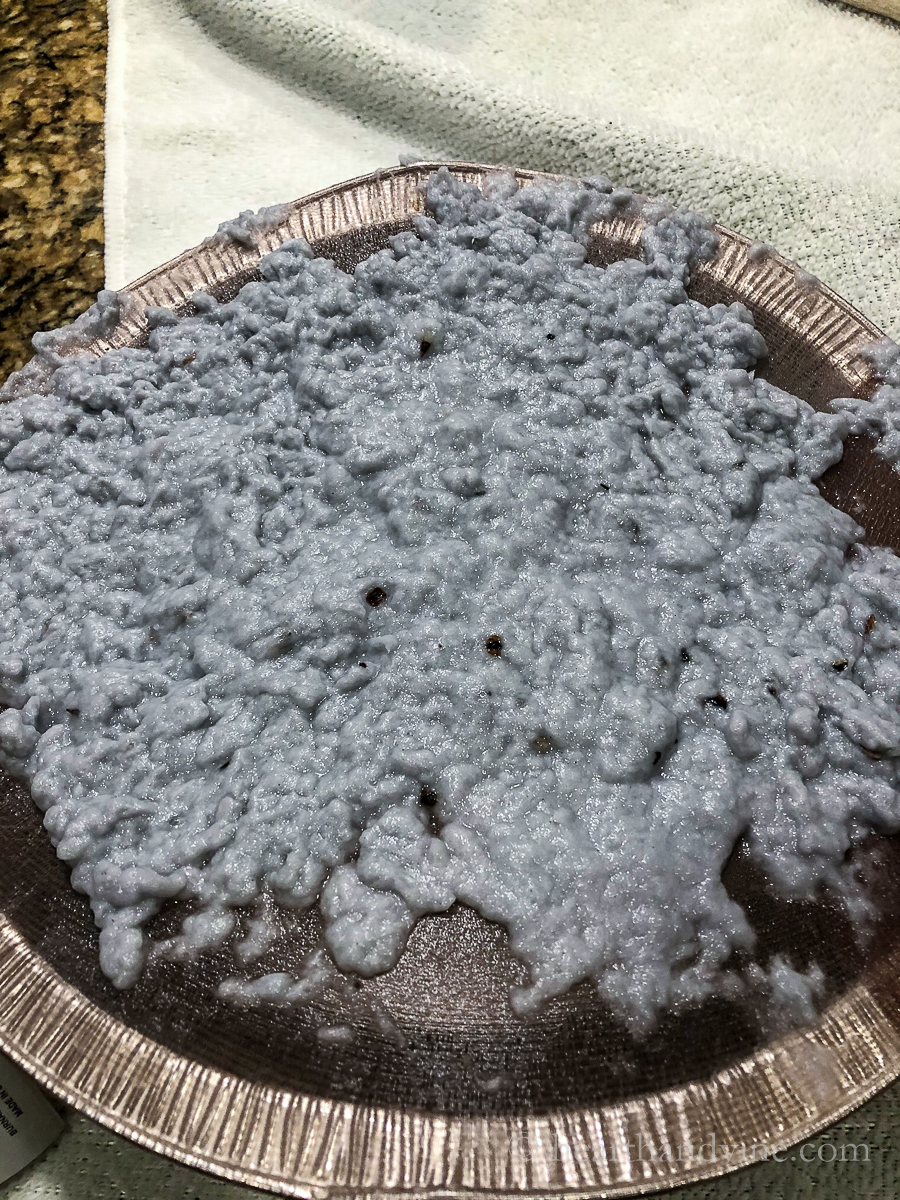 Cover an aluminum pie pan with some pantyhose leaving an opening on one side. Then dip the pan into the bowl under the paper pulp and lift. You will get a nice thin layer of pulp on top. You could also make some cheap frames and staple window screening or pantyhose on them just like the ones I used in the handmade paper project. However, I couldn't find mine so I went with this pan method.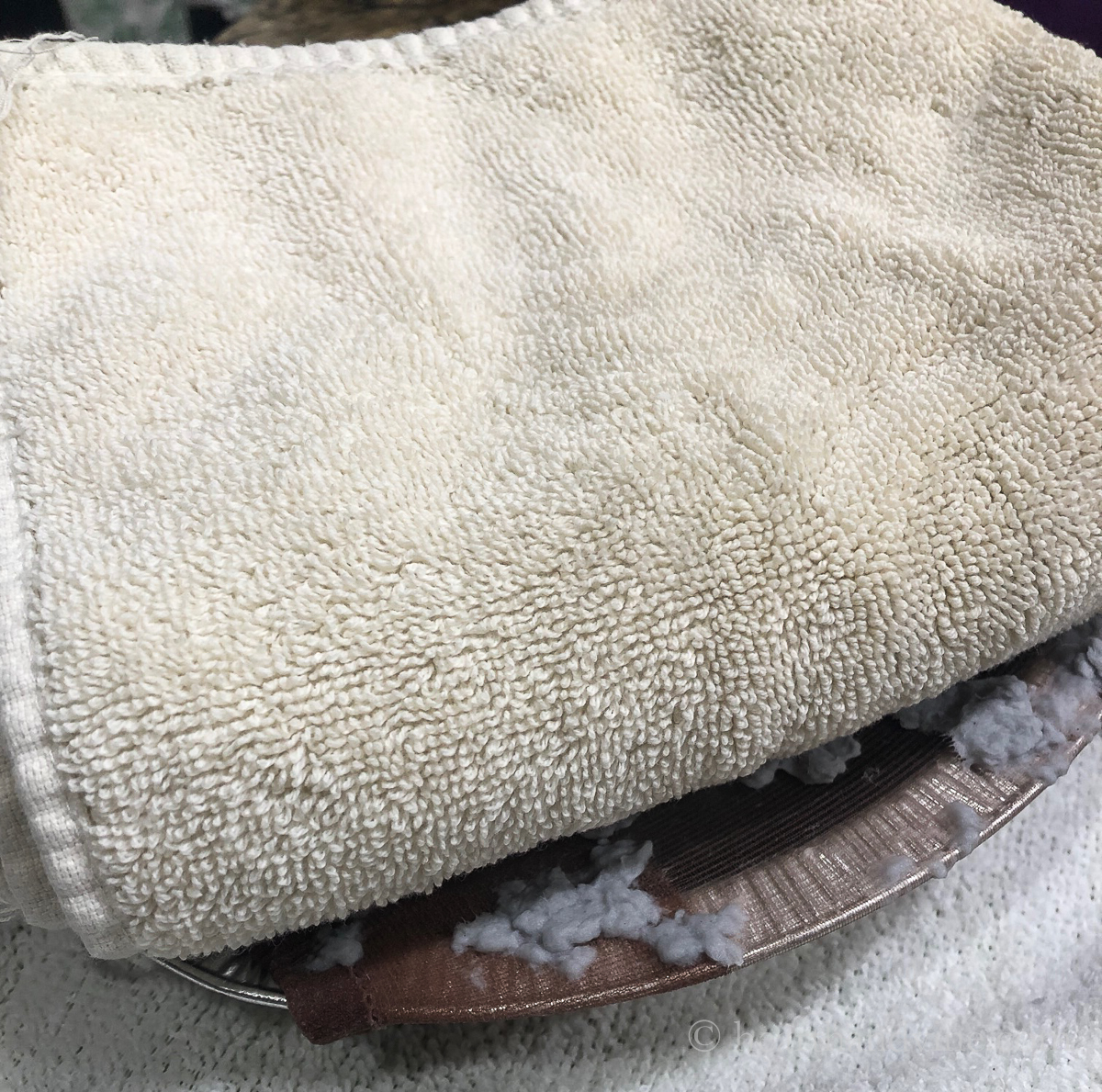 Gently press on the pulp with an absorbent towel pressing the water through and soak up as much water as you can. You may need more than one towel. At this point, you can also pour out the excess water collected below the pantyhose in the pan back into the bowl with the paper pulp.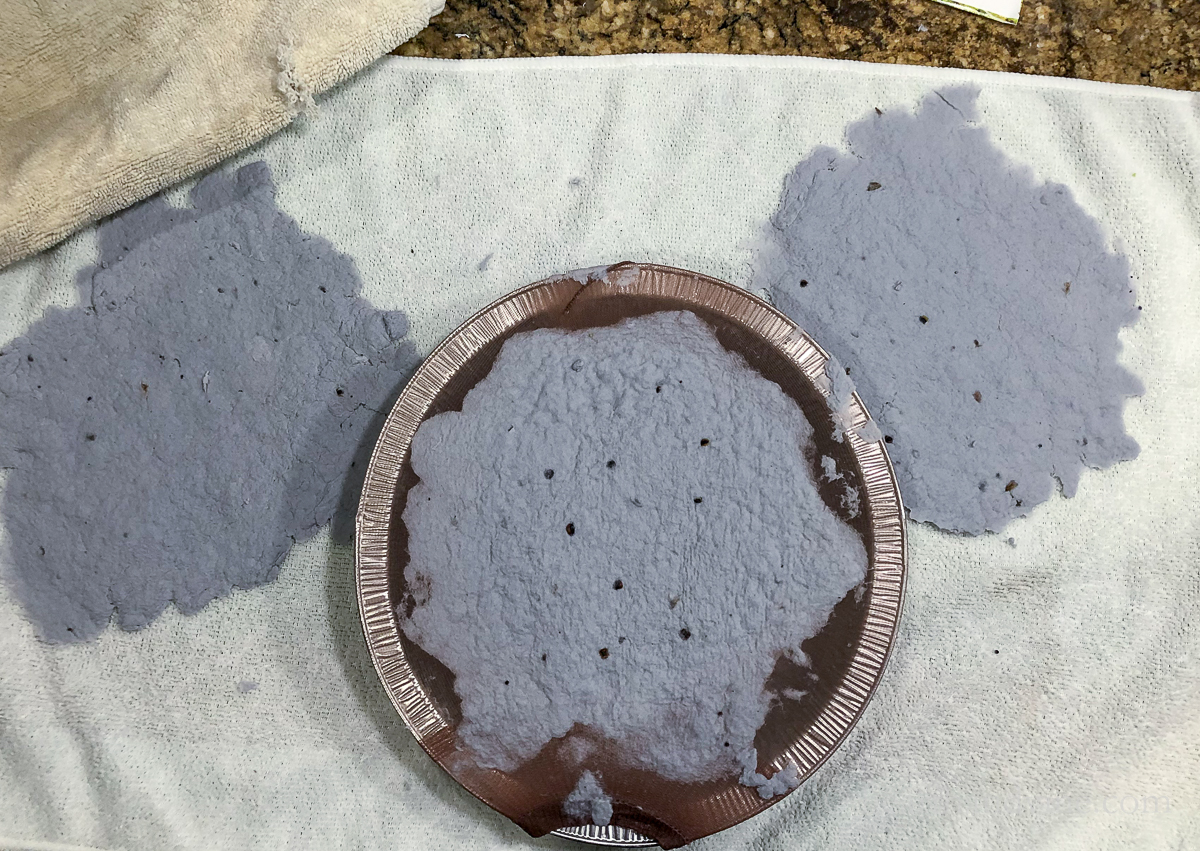 Allow the pulp to dry a bit on the pan before flipping it over onto a dry towel to dry completely.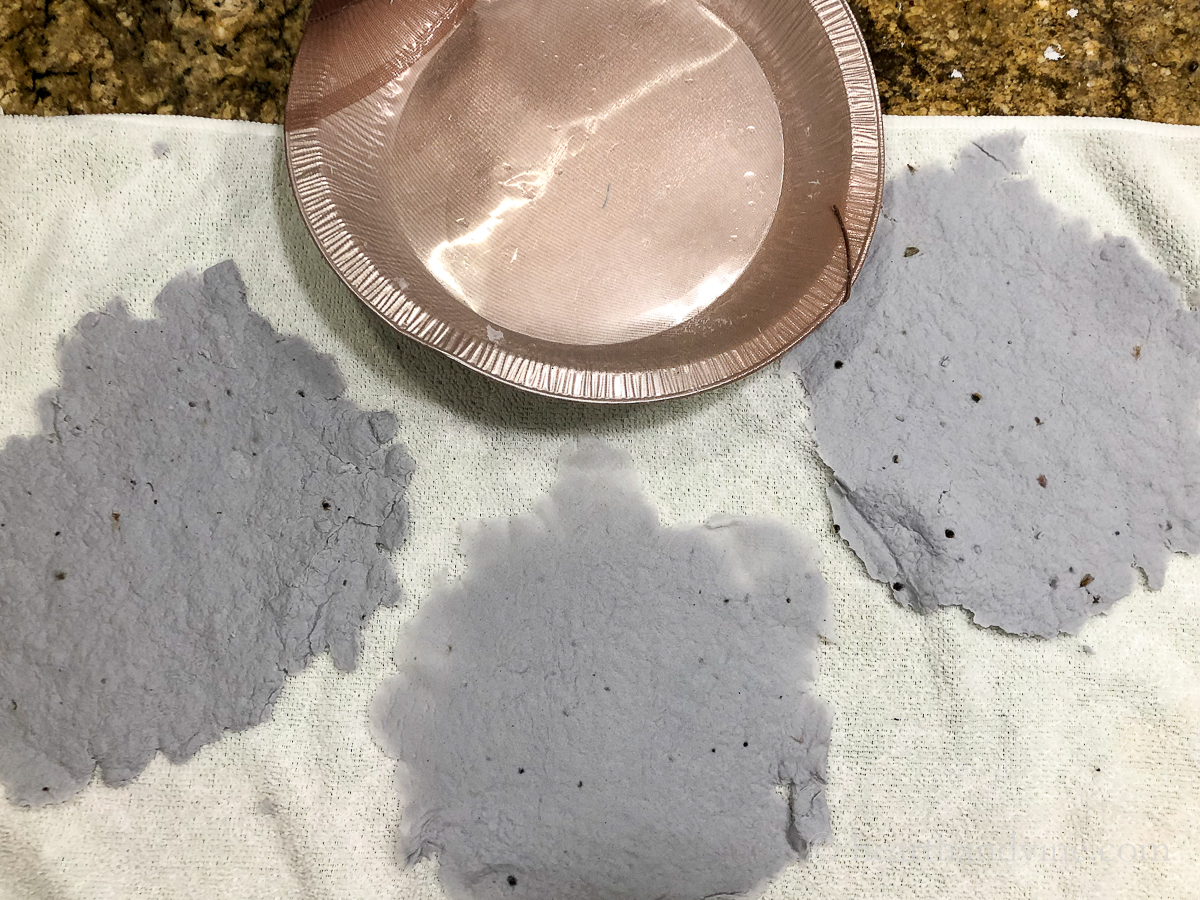 It will take several hours to dry maybe as much as a day.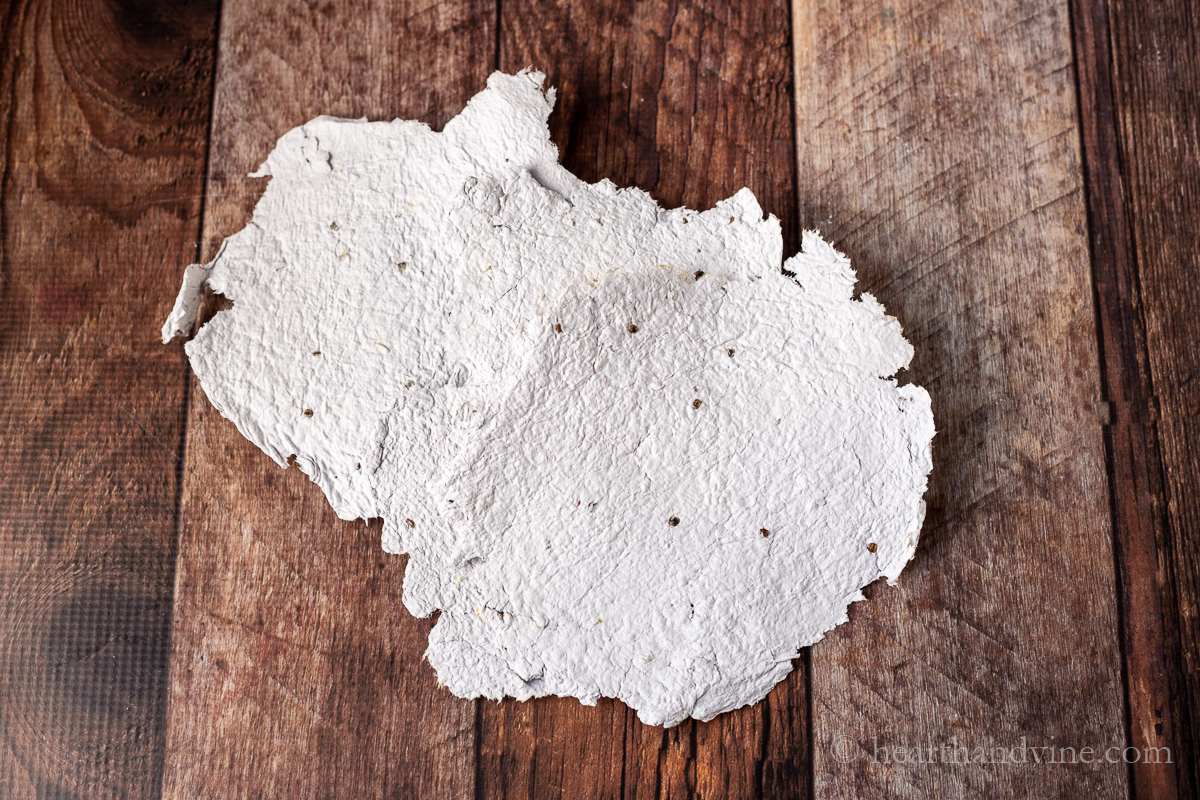 Here's what they look like all dry. If you want to you can gently press the seed paper flat with an iron. Just cover it with a cloth first.
Now you can use the seed paper as a backing for a tag.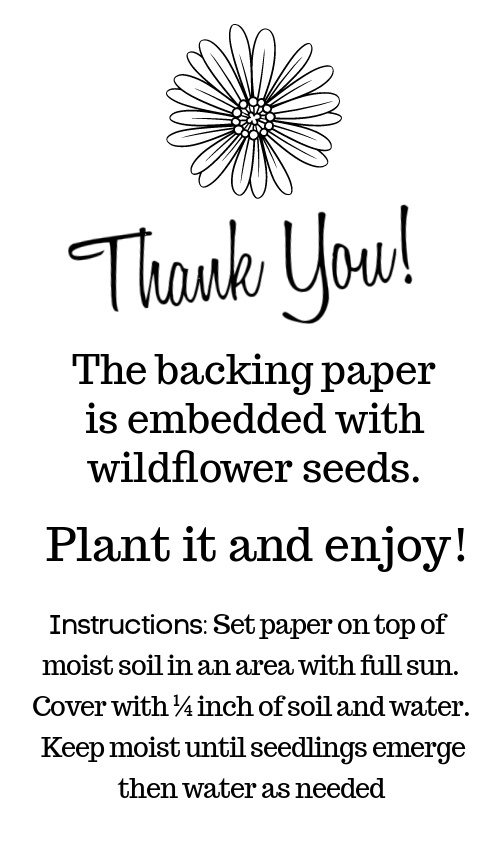 You can print out a sheet of these tags by clicking on the image above.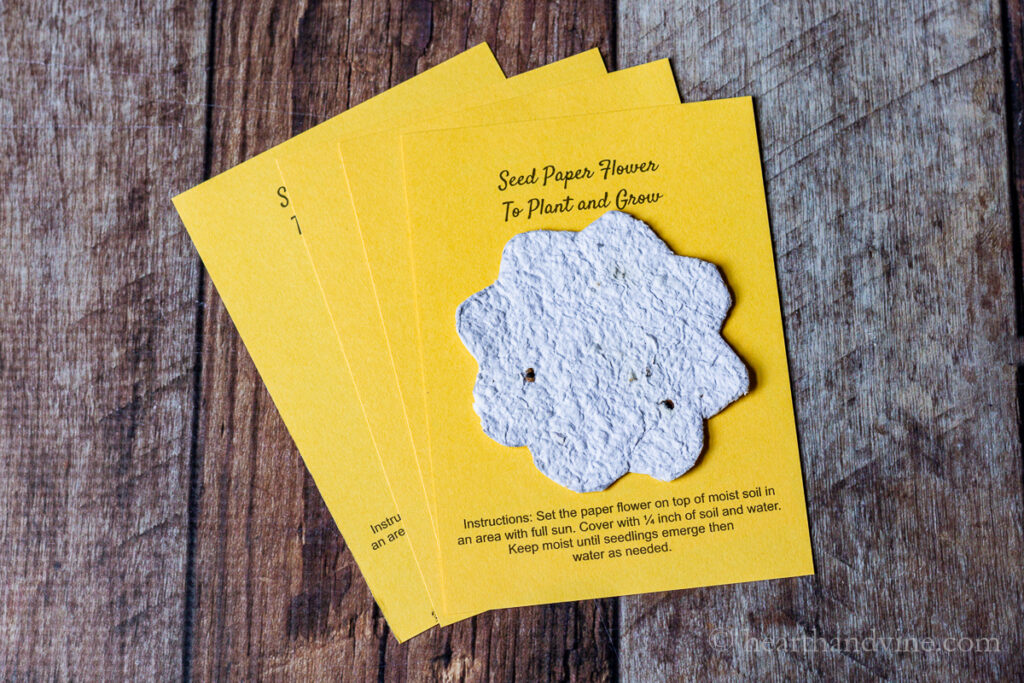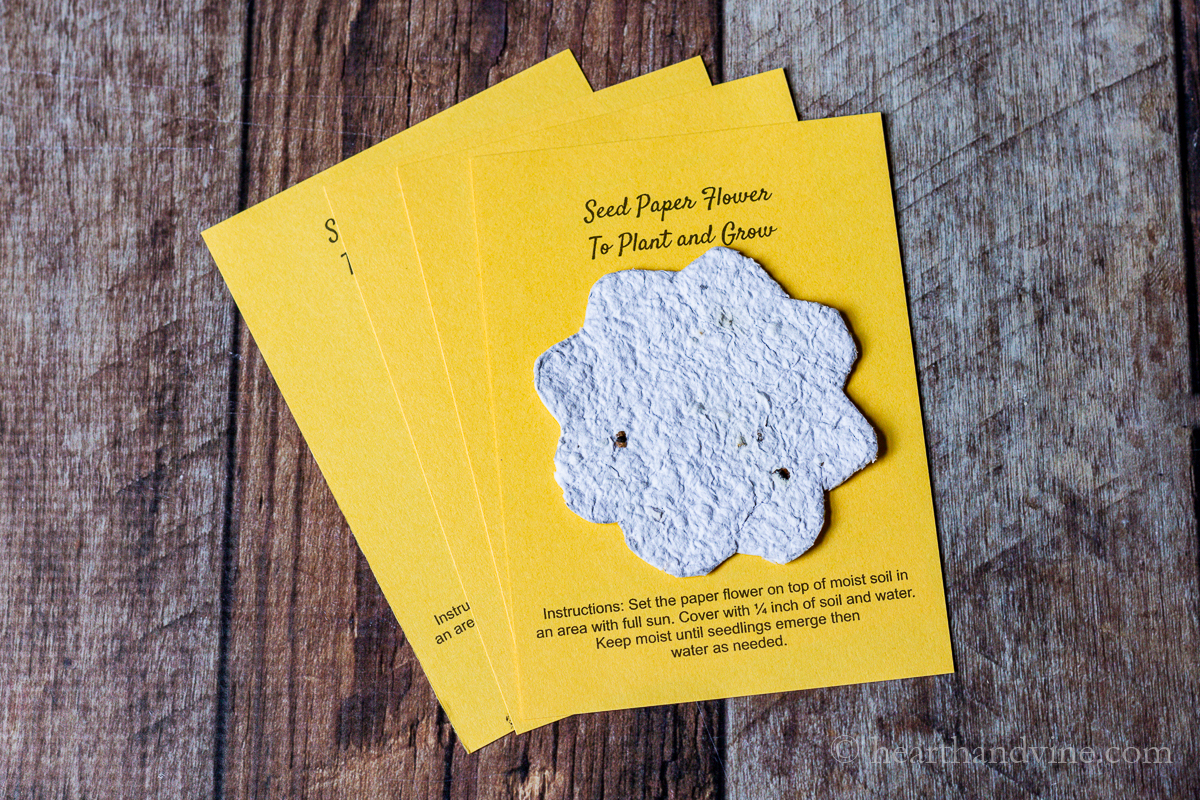 Or cut the seed paper into a fun shape like the flower shown above and add it to a card. Feel free to print out the flower paper card here for your own personal use.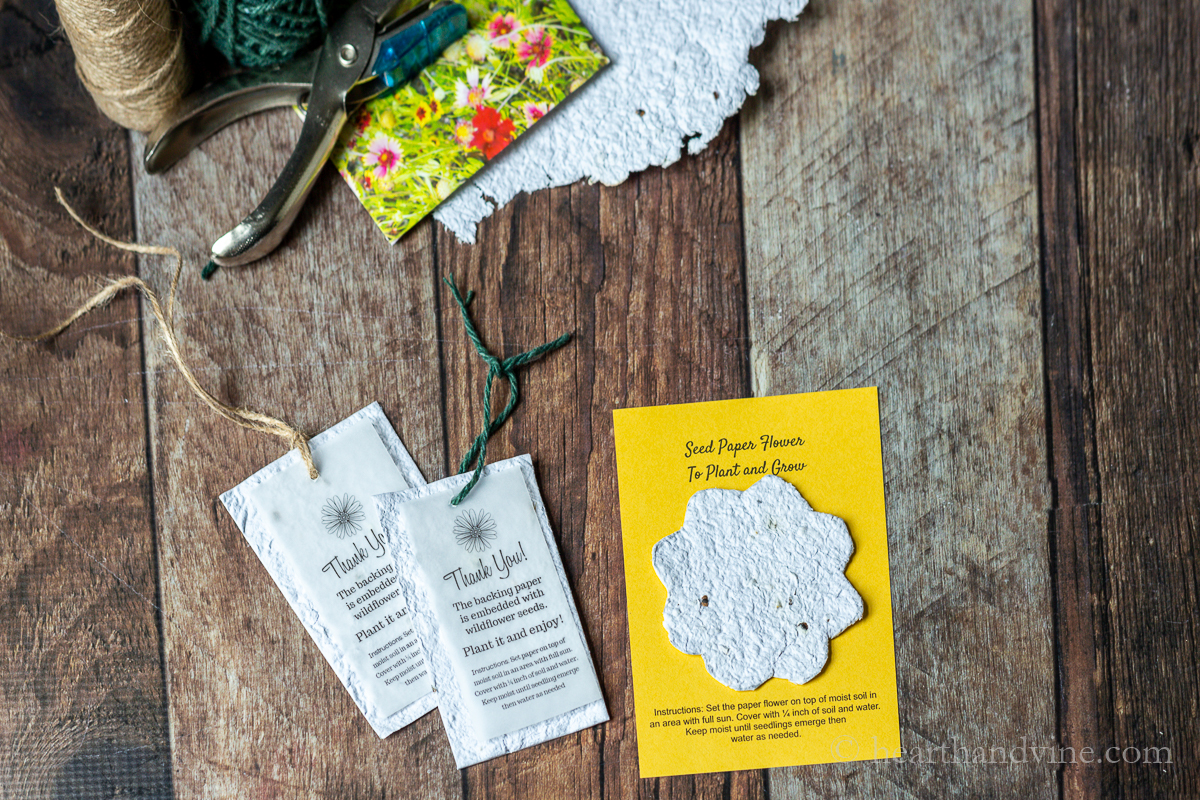 A simple craft that you can create to gift to any special person in your life.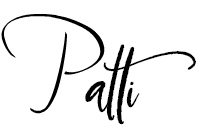 Print
Homemade Seed Paper
This homemade seed paper craft is great for making gift tags and cards to give to your flower loving friends. Turning scraps of paper into pulp you can add wildflower seeds and turn it into unique paper.
Equipment
Plastic bowls

Water

Aluminum pie pan

Old pantyhose

Old towels
Materials
Shredded copy paper

Wildflower seeds
Instructions
Place shredded paper in a large bowl.

Mix in water.

Pour into a blender until the paper becomes pulp.

Pour the pulp back into the bowl.

Add more water to make a slurry. More than enough to cover the pulp.

Place pantyhose over the pie pan leaving an opening.

Dip the pie pan under the water and lift.

Carefully tip the pan and allow the water underneath to pour back into the bowl.

Place a towel on top of the pulp and gently press out more water.

Pour the water into the bowel and repeat.

Allow to dry for about an hour, then flip the paper onto a towel to completely dry.

Continue to dip the pan into the paper slurry mix and create more pieces of paper.
Notes
Once you have made your paper you can iron it to flatten it some by placing a thin cloth on top of the paper and gently pressing it with a warm iron.
You can cut out the paper and add it to cards or make a tag with it as shown above.
Use whatever type of seeds you like but keep in mind the area of the country where it may be planted.