Have you saved and dried flowers from a wedding or special gift? Why not use them to create a beautiful piece of dried flower art? Of course, any dried flowers will work for this fun creative flower craft.
I'm a sucker for dried flowers. If you have been following me then you know I love to create with them. Today, I'm sharing an easy dried flower craft that you can work on any time of year.
This is something you could try with a small group for a "Girls' Night Out" or a family gathering. You can even get older kids or teens involved.
This post contains some affiliate links (that means if you make a purchase after clicking a link, there's no additional cost to you, but I will earn a very small commission. ) i.e. as an Amazon Associate, I earn from qualifying purchases. Click here to read my full disclosure policy.
How to Make Dried Flower Art
All you need is a picture frame, dried flowers and/or foliage, and a hot glue gun.
Flip the image around to the white side or stick a piece of paper in the frame for an even smooth background.
I always like to start playing around with my materials before gluing them permanently. You can take a photo of it with your phone to reference later or change it up.
I wanted to completely cover the glass and make sure that there was a lot of texture and color going on. So, I started with four eucalyptus leaves in the middle.
Next came some hydrangea flowers on top. I think it's a good idea to work from the middle out, using some of the largest flowers first. Of course, you can create this fun craft any way you like.
Start filling in areas around the middle adding more background leaves and smaller flowers.
Set your art on the side to be able to see the results from a different angle.
Complete your masterpiece by filling in bare spots with smaller stems and flowers.
This pretty dried flower framed art should last a long time. However, it's best to keep it out of direct sunlight to prevent fading.
For extra protection, you can use a little polyurethane spray or an aerosol hair spray. Just be sure to use a light hand as you spray. Don't get too close to the materials. You can always add a little more if needed.
Can You Make this with Artificial Flowers?
Yes, you definitely can use silk and other faux flower material. This may actually give you more options. Also, if you don't already have dried flowers you can easily pick up artificial flowers at the craft store and get to work. The perfect option for those of us who don't have patience. However, I really do like using real flowers.
When you are done hang it on the wall or set it on the table for a beautiful piece of home decor.
Wouldn't this make a nice gift? If the flowers came from a special event you could also add a sign or note on the frame in remembrance.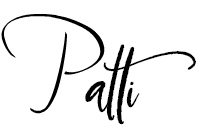 Print
Artwork with Dried Flowers
Here's an easy tutorial that will show you how to take dried flowers and create a beautiful piece of artwork with a standard picture frame.
Equipment
1 Hot glue gun and glue sticks
Materials
Picture frame

Various dried flowers & foliage such as ferns and leaves.
Instructions
Gather dried flowers and foliage that work together.

Flip the picture that comes with the frame to the white side or use a piece of white paper instead.

Begin arranging the flowers on the frame to get an idea of what you like.

Start in the middle and use a hot glue gun to glue some of the middle background pieces onto the front of the frame glass. (I used leaves)

Next use some of your larger pieces and glue them on top of the background.

Continue adding some filler and other groups of flowers or leaves around the middle.

Set the frame upright to get a look at different angles.

Finish by gluing smaller pieces in to fill any open spots.

Hang it on the wall or set on a table as part of a vignette.
Notes
Use flowers from wedding bouquets or that special gift to make wonderful flower wall art.
Buy some flowers at the store and hang them in the basement until they dry.
Use an old frame or one from a thrift store.
Use an aerosol hairspray or some polyurethane spray to protect your flowers if you like. However, be careful when spraying. Use a light hand and don't get too close to the plant material.