Learn how easy it is to make a succulent birdcage planter. Give one as a gift to someone you love, or to enjoy it in your own home.
I found this cute birdcage stand for my very good friend who recently celebrated her 50th birthday. She is a bird lover and an avid gardener, so when I saw it I thought it would make a wonderful succulent birdcage planter.
This post contains some affiliate links (that means if you make a purchase after clicking a link, there's no additional cost to you, but I will earn a very small commission. ) i.e. as an Amazon Associate, I earn from qualifying purchases. Click here to read my full disclosure policy.

Planter Supplies
Birdcage Stand

Sphagnum Moss

Soilless Mix or Succulent Soil

Succulent Plants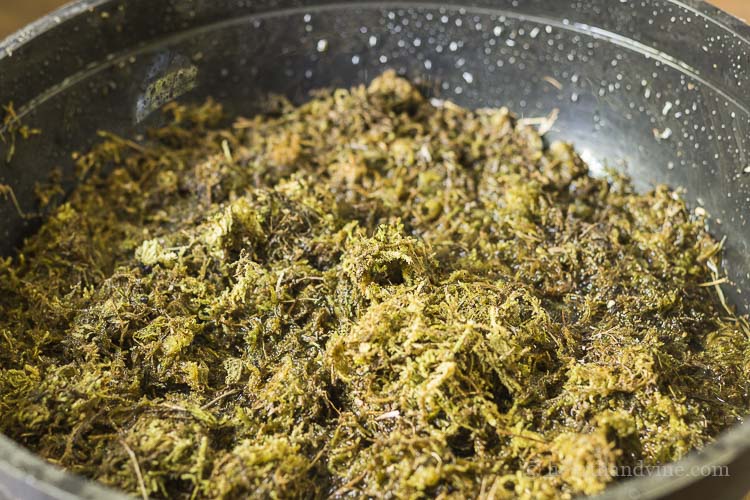 How to Create a Succulent Birdcage Planter
1. Soak some sphagnum moss in water for about fifteen minutes.
This moss acts as a container to hold the soil and the plants. You won't need much for this project but this stuff keeps forever. I love the rustic appeal of this moss and used it to make a hanging planter for my daughter last year.
2. Squeeze out the water and lay the moss on the base, building up the sides a bit.
3. Then add some soil.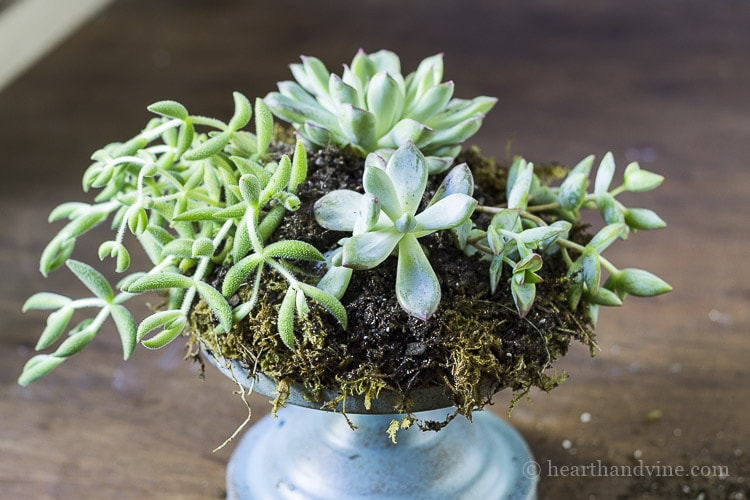 4. Add your succulent and fill in with more soil.
5. Then add the top of the birdcage, and very gently pull out some of the trailing succulent branches.
6. Add more moss as needed. You can use a pencil or chopstick to tuck the moss into bare spots.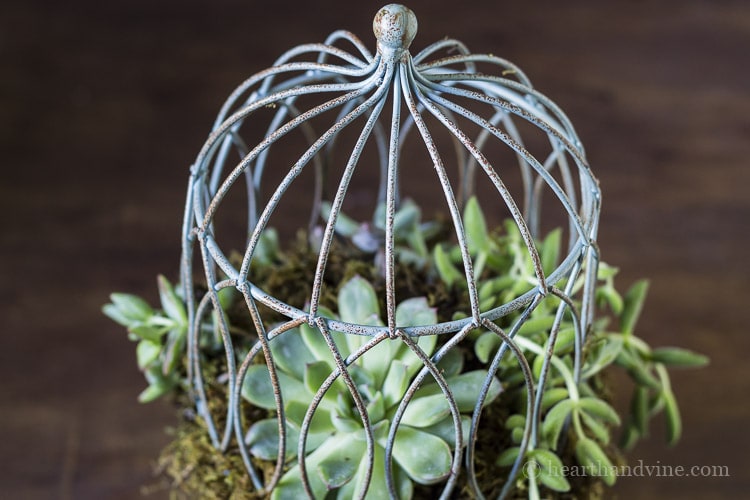 Succulent Care
Make sure you do not overwater the succulents. I'm breaking the rules here with no drainage holes. You could drill a few at the bottom.
Succulents need very little water. Some as little as once a month. The key is to make sure you let the soil dry out completely before watering, and only watering enough to wet the soil, without having excess water sitting in the bottom of your container.
If you do not use drainage holes, try to gently tilt the birdcage after adding water, to let any extra spill into the sink.
Another good idea is to measure your water. Start with 1/2 cup of water to a cup of soil, as a rule of thumb and adjust accordingly.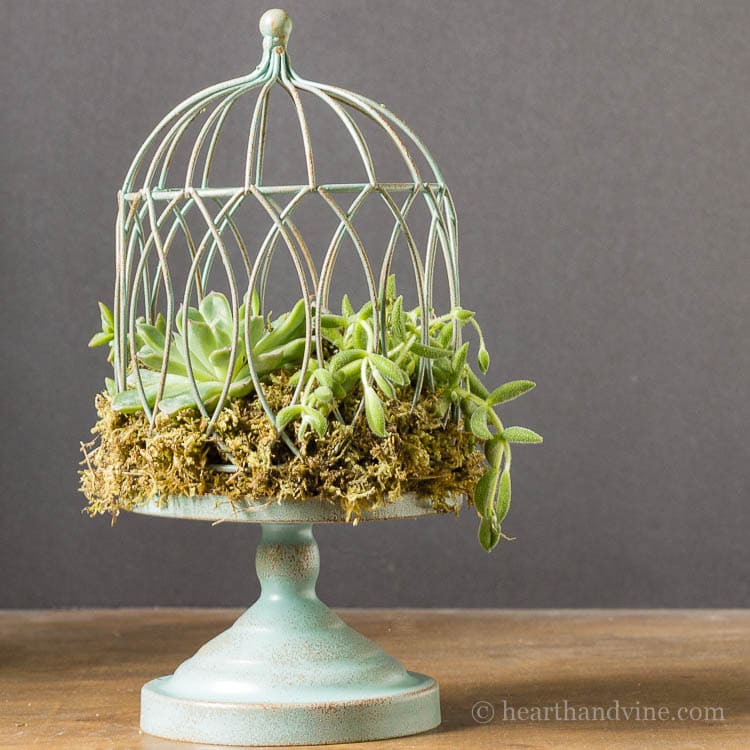 Place the planter in a brightly lit area for the best results. If the plants start to stretch, that usually means they are seeking more sun.
If you don't have a sunny spot from a window, you can try adding a full spectrum light bulb in a lamp and place the planter near it.
When all else fails, you could use faux succulents
, but where's the fun in that?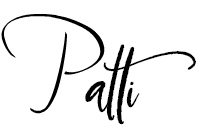 ---
P.S. Did you know that there are hardy succulents that you can grow outdoors and they will overwinter in cold climates? And if you like the look of plants in wire cages you may like my sphagnum moss planter project or my hanging herb garden project.